The Cowgirl's Chosen Love Release Day!
It's here! This book is full of fun days, and learning how to be a two-some when that's not what they expected. I couldn't have picked two better people for this adventure, though. Julia is what Zach needs, and Zach is what Julia needs, and once they both figure that out, they'll find they've built a relationship on a solid foundation.
In spite of having started under the strangest of circumstances!
I hope you enjoy this trip to Heart Falls, and the chance to visit with so many of our past friends.
It's really only the beginning…
---
Excerpt
You get this excerpt because it's got one of my favourite exchanges between Zach and Julia. They've just woken in bed together, naked and still a lot tipsy…
**
While Zach very much wanted to be involved with Julia, being naked with not much memory of what had happened the previous evening was not a good way to begin.
Add in the fact that a quick glance around the room showed two closed suitcases still stacked against the wall, which meant if they had done something that they didn't remember, dear God he hoped not, they would've done it without protection.
Julia blinked a few more times, gaze fixed on his. Her nose wrinkled as she considered his words.
Her lips curled into a perfect circle as understanding fluttered in. "Oh. Oh."
She glanced to the side for a moment, her body tightening from top to bottom. Unexpectedly, she relaxed, releasing a breath hard enough it made her long hair wave.
A very decisive headshake followed. "It's okay. Whatever we did get up to last night, we didn't have sex."
Oh, really? "And you know this how?"
Her lips twitched. "Wait. I suppose we might've had sex, but it's very unlikely. Tell me, Zach. How big is your penis?"
The unexpected question floored him. "Uh…"
Her smile widened. "And on that note, I'm taking a shower. And finding some clothes. Then I want bacon. Lots and lots and lots of bacon."
He was still reeling from the penis question.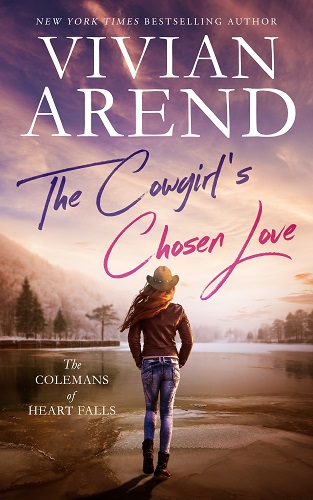 Ebook
Print