Gypsy Adventures
Category
It's time to share another of Viv's travel pictures. This is from Viv's travels through the Yukon. I am in love with how serene the lake looks. And that reflection, AMAZING!
Nowadays there is lot of unforeseen circumstance which force men to take remedies. You can order medicines directly your office. In these latter days the stock you can find in online pharmacy is actually high. Some medications are as a rule used to treat many types of bacteria, such as tonsillitis and infections of the throat. Other ones are used to treat diabetes. Cialis is a remedy used to treat divers afflictions. What do you have to know about cialis order online? Presently many families search for the exact keyword ordering cialis online on the Internet. Perhaps you already read something about it. Having erectile disfunction can beyond doubt complicate romance. What can cause erectile dysfunction? A row of psychological issues can produce erectile dysfunction. What should you discuss with a physician before taking Cialis? Any therapy may cause dangerous side effects. Sometimes side effects can be actually dangerous. Talk to your pharmacist about the proper disposal of your drug.
Since I'm actually traveling today I thought some pictures of my destination, Las Vegas, would be appropriate.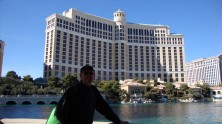 You know, I'd never thought of Vegas as a getaway spot I'd enjoy. The entire family is much more into the wilderness and roughing it, and what I'd seen in movies and TV didn't thrill me.
Last December my husband and I took off for Ecuador with our 16 year old daughter. We had plans to see various parts of the country, and one area in particular we wanted to see was the Galapagos Islands. It was incredible.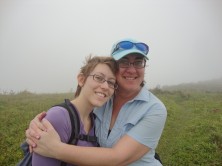 Lol. I know, we're not supposed to talk about birthdays when they're ours, but phooey on that. I'm happy to be around and kicking, and every year is another adventure waiting to happen.
This past year was HUGELY filled with travel. I was in a house for only…well, let's not figure that out or I'll go into shock. I covered parts of North America and Ecuador, attended conferences and spent time with family and friends. It was a great year.[…]Continue Reading
After three months and I'm not sure how many miles, I've arrived safely back home in Canada.
I loved exploring Ecuador, and I look forward to popping up some pictures to share with you–Internet got dicey toward the end of the trip, so I abandoned all hope of keeping the blog up to date. But now I'm back, and will be getting into more mischief over the coming days.[…]Continue Reading