SixPack Ranch
Category
It's their turn.
The Whiskey Creek women, of course.
It's been a long time coming for them to find their happily-ever-afters, and this author is very glad to finally dive into the series that completes ALL the Coleman family stories.
If you're new to my books, this is a bit of history, and you don't need it to enjoy The Colemans of Heart Falls. I've made sure the new stories are completely stand alone, but if you're interested where the rabbit hole began, read on!
When the Six Pack ranch started in 2009 (or 2011 when it was re-published at Samhain) the original idea was to have five books in the series. Then I realized that, while it was a big family, I couldn't bear to not find true loves for ALL the cousins.
Only one problem. When the dust settled there were 6-Six Pack brothers, 4-Moonshine siblings, 2-Angel brothers, and 3-Whiskey Creek sisters, which meant there were 15 Colemans and would be 15 books in the series.
That's a big bite for anyone!
So even though I'd already given thought to what was going to happen in Karen's story, and planted the seeds in Six Pack Ranch book 6 (Rocky Mountain Freedom) I made the executive decision that series would be all about the boy cousins.
Anna (Moonshine) Coleman found her love in the spin off Thompson & Sons series.  Tamara (Whiskey Creek) Coleman finally got hers in A Rancher's Heart.
And now there's a new trilogy to complete the Coleman saga, and what a journey it's been! You could re-read the previous series if you want glimpses of the Whiskey Creek women. But if you want to sit back and wait, let me assure you that Lisa and Josiah are one of my favourite couples to date. Josiah's definitely a cinnamon roll hero (ie sweet and delicious and would do ANYthing for his woman), and Lisa could be my bestie, and the two of them together make me smile.
There will be more of the friends you met in Heart Falls, and a sweet puppy named Ollie, and a baby, and definitely some surprises.
I'm looking forward to you starting this new adventure with me as love comes to Heart Falls once again!
The Cowgirl's Forever Love releases May 21st!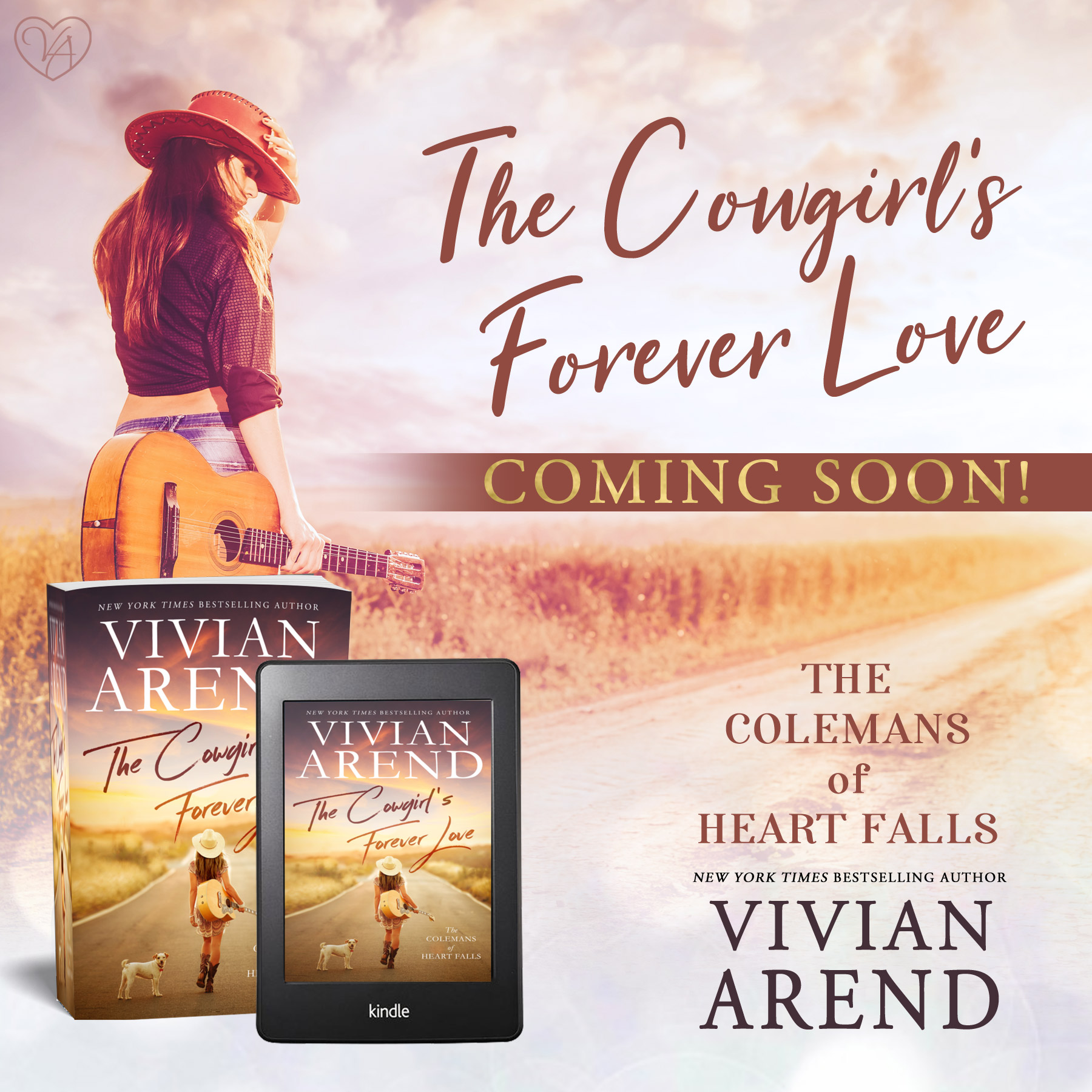 Have you read Rafe and Laurel yet? These childhood best friends get a second chance.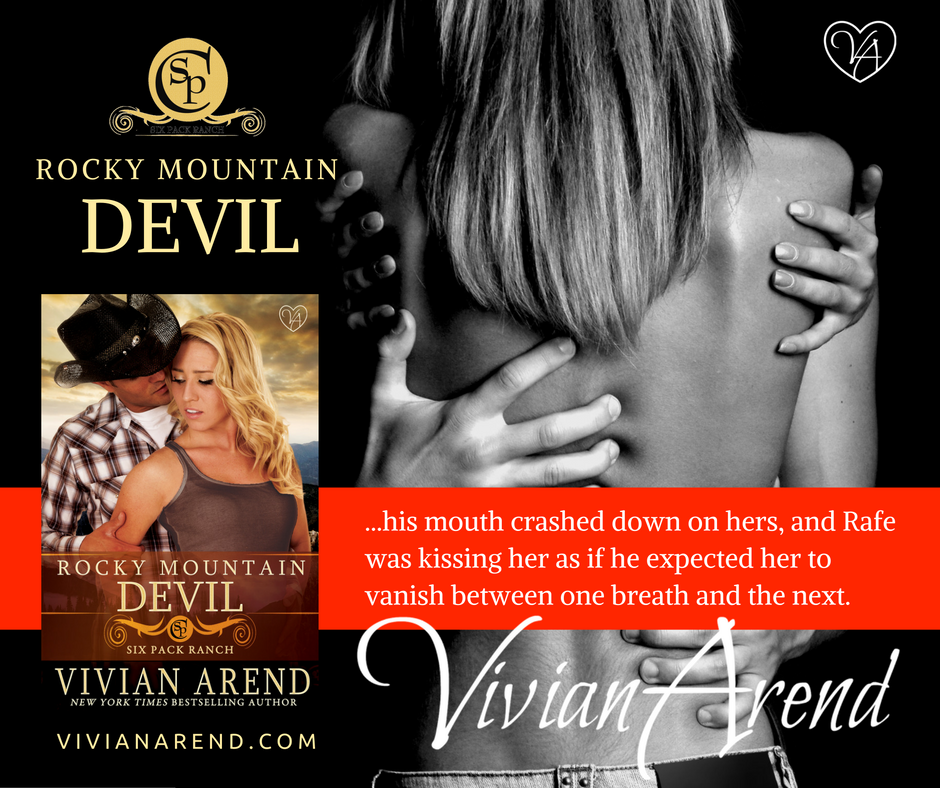 The sweetest part of temptation is giving in…

Raphael (Angel) Coleman and Laurel Sitko were thick as thieves throughout their school years. The unlikely friendship between the rancher's son and the preacher's daughter might have gone unnoticed by most, but their shared laughter and connection were the best parts of Rafe's life growing up. Now that she's returned to Rocky, he's eager to move from friend to something far more intimate.

After three years away, Laurel's ready to start over with the gorgeous cowboy who's always owned a piece of her heart. But when her college ex shows up in town, she's got a lot more to deal with than expected, including one suddenly possessive cowboy determined to protect her even as he tutors her through every sexual lesson in the book.

Desire flares hotter and hotter through stolen moments and willing seduction. But when tragedy strikes, Rafe's left on shaky ground, his biggest fear now a reality that could tear them apart and rip forever from their grasp.

Will the connection forged by time be strong enough to see them through to the other side?

Warning: Friends to lovers equals sweet kisses heating to earth-shaking passion, mixed with laughter and tears. Get ready for hellos, farewells and goodbyes…some forever. Because everyone knows the only real secrets in a small town are the ones you're willing to take to the grave.
Pre-Order your copy today!
#FeatureFriday for ROCKY MOUNTAIN HAVEN. If you don't have a copy of Beth and Daniel, not only can you get it for free, but you can fall in love with the calm, quiet cowboy and the single mom!
"What do you mean I can't get keys to the apartment? I've got one week to settle in before school starts. I need the key."

The owner of her rental complex leaned back on his beat-up truck and shrugged in slow motion. Beth wanted to scream. She wanted to kick something. Most of all she wanted to start unloading the boxes she'd brought with her from Calgary before she completely ran out of steam. Her boys had crawled into the front seat of the moving van, three sets of eyes gazing down as they waited in silence.

"Sorry, ma'am, but see, that's what I'm trying to tell you. There was a fire a couple of nights ago. Far end of the complex, but the fire marshal shut down the whole place until the wiring can be inspected."

She tapped her good foot. If he would talk a little faster, the conversation might be done by the end of the weekend. "Are there any other apartments for rent in town?"

A slow shift of the shoulders. "There were. Until yesterday. All the other occupants of the apartment house had to find alternative arrangements too. I think just about everything available got snapped up."

The throbbing in her temples couldn't be good. She rubbed her fingers against her forehead. Now what? Head back to Calgary and beg her parents to let her stay with them again? Drive three hours twice every day to get to school once her teaching position began?

"I'll have to check into a hotel or motel." She couldn't afford it, but… "Do you know which one would be the cheapest for a long-term stay?"

The old codger raised a brow. "Well, you could try the motel, but if you give me a minute, I bet we can do you one better. Since it's partly my fault you're in this mess." He gestured at the U-Haul. "You need a place to dump all that anyway. Won't fit at a motel, I'm guessing."

He hauled out a cell phone, and she turned her back to stop the hysterical giggles that wanted to rise up and overtake her. The incongruity of his worn overalls and the shiny new phone was too much to handle when she stood on the verge of a breakdown.

"Mommy. Are we lost?"

She smiled at Nathan, his blond head poking out from the window of the truck. "No, we're in the right spot, only there's a mix-up. We'll get it figured out."

Lance popped up beside him. "Are we still going to live here? It smells."

Oh Lord. "Yes, we're moving here. You're going to school here. I'm teaching here. Nothing has changed since the last time you asked, twenty minutes ago. And it doesn't smell any worse than your bedroom before we cleaned it up to get ready to move."

Nathan laughed at him and Lance stuck out his tongue. Robbie forced his way between his brothers, all three of them hanging precariously from the window. "I have to go pee."

Beth sighed. She glanced at her erstwhile landlord who was still talking on the phone. He laughed at something then motioned at her, flashing a thumbs-up while he continued to yatter. A 7-Eleven across the street caught her eye, and she motioned for the boys to back up.

"Bathroom break for everyone. I'll buy you a Slurpee, then I expect you to stay quiet until I get this little issue solved. We'll hit a park as soon as we can, okay?"

They clambered down, and she pulled them in tight for a hug. Life had been hellishly tough at times lately, but these dirty, smiling faces made it all worthwhile. She waved a hand at Mr. Jordon then pointed across the street. He never broke stride in his discussion, which now seemed to be about feeding tomato plants with fish fertilizer to get the best yield. She really hoped somewhere in the conversation he had managed to find them a temporary home.

They recrossed the street ten minutes later, three contented boys clinging to sweet frosty drinks. Didn't take much to make her crew happy.

Mr. Jordon grinned, pride filling his face. "I talked to my friend, Mike. He said there were no troubles with you taking possession of Grampa Peter's homestead for a bit. His oldest sons have been living in it, but there's plenty of room at home for them temporarily like. You're even welcome to rent the place with the furniture if you need it. Six months sound good? I'll promise you space back here at the end of that time since we weren't ready when we promised."

"A house?" Hope brightened her weary load. What she wouldn't give for a house to live in, instead of an apartment. It would be so much better for the boys, but she knew exactly what her expenses were going to be, and the cost for a house was probably out of reach. "How much does he want for rent?"

Mr. Jordon snorted. "He didn't want a damn thing, but since I figured you'd have issues with that, he said to tell you he'd take what you were going to pay me. No first and last. Just get him the money when you can. Any furniture you want to use, you use. Anything you don't want, there's an outbuilding to store things in." He eyed her leg brace. "Who's helping you unload the truck?"

"We are." Lance spoke up. He'd been hanging back politely but marched forward to stand wide-legged in front of her, his fists resting on his hips. Her heart ached at the sight. Only eight, and he was already trying to take care of her. "We're Mommy's helpers."

Mr. Jordon nodded sagely. "And mighty fine ones too, I bet. But you see, I know a few other young men, strapping strong fellows like yourself. Perhaps I can get them to help as well. You know, so you can show them how it's done."

Lance's face lit up and Beth breathed out slowly. It looked as if her insane idea to take her family to a place with a quieter pace of life might work after all.

She smiled at the older man. "I'd like to see the house before I make any commitments, but I really do appreciate your help."

He laughed, peeling himself off his truck and yanking the door open. "Didn't do nothing. Tell you what, you follow me. We'll take a spin out to the Peter's place. The Colemans are all working right now, so we won't be disturbing anyone. If you're happy with the place, we'll come back and get you put up for the night at the hotel. That'll give the boys time to clear out their things, and tomorrow I'll get my grandsons to help your fine moving team get you settled."
Buy Today
Today's Feature Friday book is the first in the Six Pack Ranch series, ROCKY MOUNTAIN HEAT.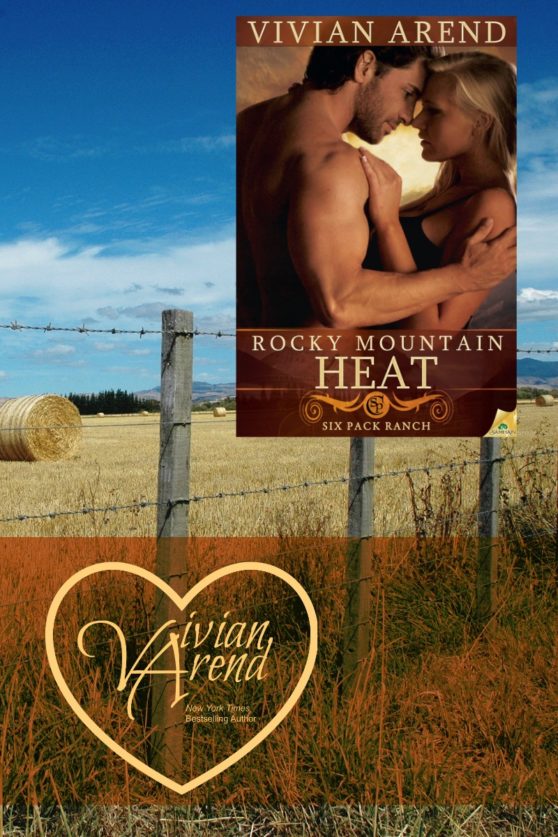 He's the one who taught her to ride. Now all he wants is to ride her.
Blake Coleman is old enough to know that acting on impulse causes nothing but trouble. But when trouble's a western-hat-wearing blonde with slim legs that go on forever, what's a man to do? Wanting the sweet girl next door is just wrong. The responsible thing to do is keep his hands off.

Jaxi has other plans for Blake's hands, and his heart. She may have once considered him a big brother, but that was a long time ago. She's all grown up now and ready to convince him that she's perfect for him. Except he can't seem to see past the big "don't touch" sign that's apparently still hanging around her neck.

When Jaxi ends up living right under Blake's nose, the undeniable heat between them slides off simmer and leaps up to barn-burning levels. However, a few of the younger six-pack Colemans have decided Jaxi's brand of trouble is worth risking a few busted bones.

That is, if Blake's finally ready to let go the reins and fight for what he wants…
With the release of A RANCHER'S HEART right around the corner, I thought it'd be fun to do a mini re-read of the Six Pack Ranch Series to get ready for Tamara and Caleb. Next up, ROCKY MOUNTAIN HOME.  We get to learn so much more about Tamara, and it's the first chance to meet Caleb.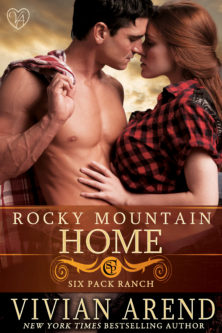 There's no distance you can run to escape the past.
Too stubborn to face his sins, Jesse Coleman bolted from the Six Pack Ranch, only to fall straight into the arms of a beautiful stranger. Twelve hours later, the seductive firebrand is nothing but a whiskey-laced memory—but one powerful enough to convince Jesse tracking down his elusive lover is worth the effort.
Darilyn Hayes figured it was her lucky night when the sexiest cowboy in Alberta interrupted her annual drink-until-I-fall-over wake. At least until four weeks later when she discovers she's pregnant and her one-night-stand is nowhere to be found. Still, as she's shared with her devoted blog readers, Dare has dealt with life's not-so-gentle surprises before. She'll make it on her own.
When an internet picture gone viral leads to their reunion, Jesse's floored by Dare's news. She's very clear she's not looking for a commitment, but screw that. He's going to do the right thing by her and his unborn kid. The fact they lit the sheets on fire is a bonus, but with a baby on the way, both their lives are gonna change.
Jesse's got a ton of family to reconnect with, including his estranged twin. Dare holds family loosely—even though she loves them—because she knows too well how fragile life can be. Between her and Jesse, they've got enough baggage to open a store.
But they still have a shot at forever—if they're willing to fight for it.
This final novel in the series contains the following:
A sexy, dirty, cocky-as-hell prodigal son Coleman with massive bridges to rebuild. A woman able to see to the heart of the matter yet bold enough to speak the truth. A family of extraordinary resolve and endless love. A wedding or two. And babies—oh lordy, the babies…   
Purchase
Digital:  Kobo | iBooks US | iBooks UK | iBooks CA | Amazon US | Amazon UK | Amazon CA | Barnes & Noble
Print: Amazon | CreateSpace
Prologue
February, somewhere in rural Alberta
Jesse Coleman was lost.
He cursed as he spread the old-fashioned road map in front of him on the dash, the dim light from the overhead lamp not helping as he peered at the thin lines representing secondary roads. He'd grown up driving the back roads of rural Alberta, but mostly in the central parts. He was far enough out of familiar territory that with the snow falling like a thick curtain, he could barely find his own ass.
GPS was no help, and he gave up. No way he was making it any farther tonight. He needed a place to get off the road and out of the snow.
He was shoving the map back in the glove box when, miracle of miracles, headlights appeared behind him, coming over the rise. At least it meant he wasn't completely screwed. The truck slowed as it passed him, people with unfamiliar faces offering a friendly wave as they sent a swirl of fresh fallen snow flying skyward.
Jesse threw his truck into gear and hauled ass, horse trailer and all, following the red taillights like a beacon.
Fifteen minutes later the snow slowed enough to let the lights of a motel sign shine the first hope on his miserable evening. It wasn't going to be pretty, but it was better than sleeping in his truck.
A small shelter with a fenced paddock stood behind the main office, so he got his horse settled, then slipped into the room he'd been given at the end of the motel row.
A single glance was enough to confirm what he'd already suspected. "Jeez. End of the fucking world, and I've found it."
Puke-green bedspread. A black velvet painting screwed to the wall over the bed—classy. The wood paneling on the lower half of the walls was so bashed up it looked as if someone had taken a hammer to it. One shelf hung on the wall with a two-foot-long bar under it, a few metal coat hangers tangled in a mess. The carpet—threadbare and stained.
He didn't dare look in the bathroom.
Still, one night was all he needed.
"I've slept in worse," he told Morgan.
His dog didn't seem to believe him as the animal worked his way around the entire room before picking a spot by the door to curl up. As if to say he was ready to leave anytime Jesse came to his senses and said the word.
Jesse patted Morgan on the head, rubbing the golden retriever behind the ears affectionately. "I hear you, but I need a drink. No, I need a couple of drinks," he told the dog. "Stay, and be good. Tomorrow we'll figure out how to get to our new home."
Morgan thumped his tail once then put his head down and closed his eyes.
End of the world, all right, but even in the boonies there was bound to be liquor.
The rooms stretched in a long arm west of the motel office. On the other side was a small café and bar. Jesse paced past the closed sign in the café door, headed for where music was spilling from behind the neon-lit saloon sign.
The words he'd said to his dog haunted him as he pushed through the door. Home. They didn't have one right now, and this bar just made it all the clearer they weren't in familiar territory.
The place was not much more than three stools at a high counter, a couple of tables with hard wooden chairs and a dartboard on the wall. A large-screen TV hung over the bar, a hockey game in progress, but Jesse's attention shot straight to the redhead at the counter, glasses lined up in front of her as if she was settling in for a long, intense bout of drinking.
Sounded like a fucking great idea.
The wind caught the bar door, slamming it shut behind him, and all eyes turned in Jesse's direction. Two old-timers nursing drinks in the corner. The bartender behind the counter.
Her…
The woman's gaze brushed him, lingering on the bruise beside his eye before slipping down his body then back up, her lips twisting into a smile. He offered one in return.
Buxom redheads were his favourite.
Her hair was braided back, the long length of it pulled forward to rest over her plaid-covered breast. Tight faded jeans, working leather belt. Light brown leather half-boots that looked worn and comfy.
She must have felt his gaze lingering because she glanced up to offer him a glimpse into grey-green eyes, a smattering of freckles over her nose and cheeks. Then she ignored him, motioning at the bartender as he brought forward yet another glass.
Jesse was intrigued. He made his way next to her. "Looks like a party in the making. Want a little company?"
"Knock yourself out," she offered.
Purchase
Digital:  Kobo | iBooks US | iBooks UK | iBooks CA | Amazon US | Amazon UK | Amazon CA | Barnes & Noble
Print: Amazon | CreateSpace