Books
Category
For today's Feature Friday, I am showcasing the first book in my other Adventure Romance series: Adrenaline Search & Rescue, HIGH RISK.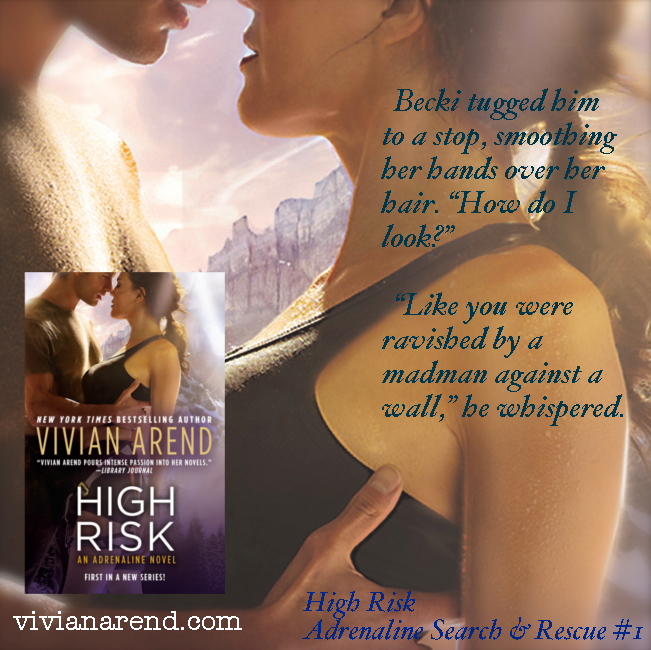 Rebecca James was once revered for her devil-may-care attitude and backcountry survival skills. But ever since she lost her partner in a fatal accident, patches of her memory have been missing. And until she can recall those final, tragic moments before the accident, she can't move on.
Since Marcus Landers was permanently injured during a mission, all his energies have been focused on his Lifeline team. When Becki—whom he had an intense affair with seven years ago—arrives in Banff, he's inspired to reignite the spark they once had. Their mutual ardor slowly awakens Becki's dormant, haunting memories.
New truths surface until Becki must at last confront her greatest fear. Remembering the past might mean a future without the man she loves…
Get your copy for only $2.99* today!

*Sale price may be per publisher, and not available in all countries
We are looking to compile a list of reviewers and readers who would like advanced review copies, promo opportunities, and swag. Instead of asking each time there is a book release, this list will act as an overall master list for all future releases. Adding your name does not guarantee that you'll get all upcoming books, but it's a good way to let Vivian know you're interested!
Please complete the form below to be added to our list of readers/bloggers to contact in the future.
~~**~~