New Release
Tag
And now, the final Borealis brother will fall.
Cooper has So Many Plans in place, and all of them are about to be side-swiped by the mating fever and some far too clever mischief-match-making efforts. Amber is more than happy to speed things up between them, and she'll prove herself the perfect mate to Cooper, and his bear, before the story is done.
I hope you enjoy this venture into the northern wilderness!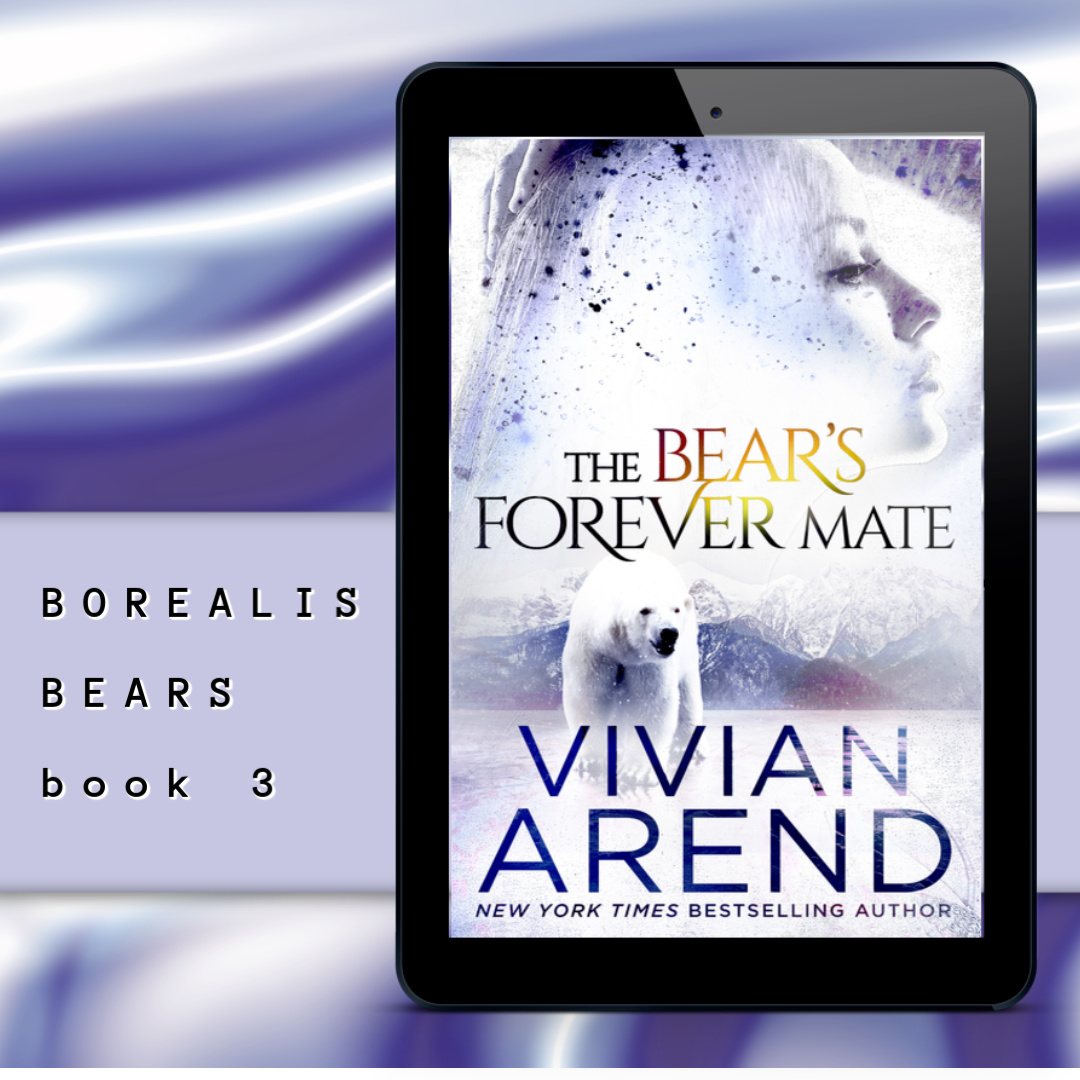 He's got the perfect mate in mind, for five years from now…
The final title in a light-hearted shifter trilogy by New York Times bestselling author Vivian Arend.
Cooper Borealis is fully onboard with the concept of fated mates. Except mating the woman he wants—his tempting, complicated, human secretary—is not an option. Or not yet anyway. So he'll use a loophole to keep the vow he made to his brothers, mating fever be damned.. He'll be with Amber Myawayan at the place and time of his choosing.
Amber has spent the past two years in the north looking for her missing brother—and falling in love with the big, growly polar bear at the helm of Borealis Gems. More than once, she's caught him looking at her with hungry shifter eyes. But getting him to admit it? Ha! Luckily, mating fever is a thing, and she's happy to get involved as nature forces the issue to the forefront.
But when their mating bond is unexpectedly blocked, Amber and Cooper find themselves in a race against time. She needs to track down her brother while somehow proving she's tough enough to be with her favourite bear. Cooper plans to protect her at all costs, even if it means secretly stifling his stubborn shifter side.
Somewhere in the wilderness they'll find the answer…or lose their chance at forever.
Purchase: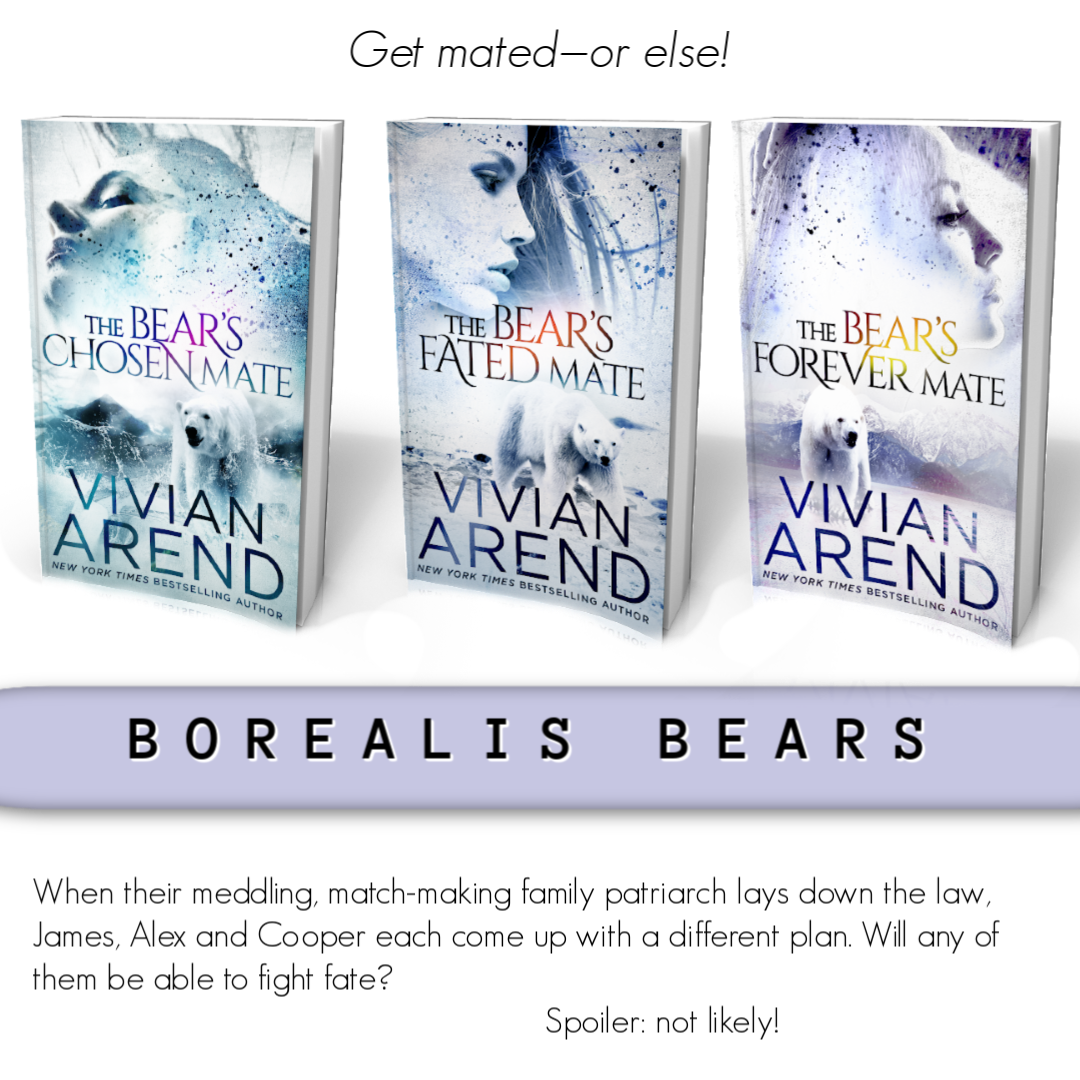 It's time for the second Borealis brother to fall.
Alex is about to discover there's no fighting the combined pressure of the mating fever and the meddlesome ways of Grandfather Giles. Don't worry, though. Lara is the perfect woman for Alex, once they stop trying to kill each other!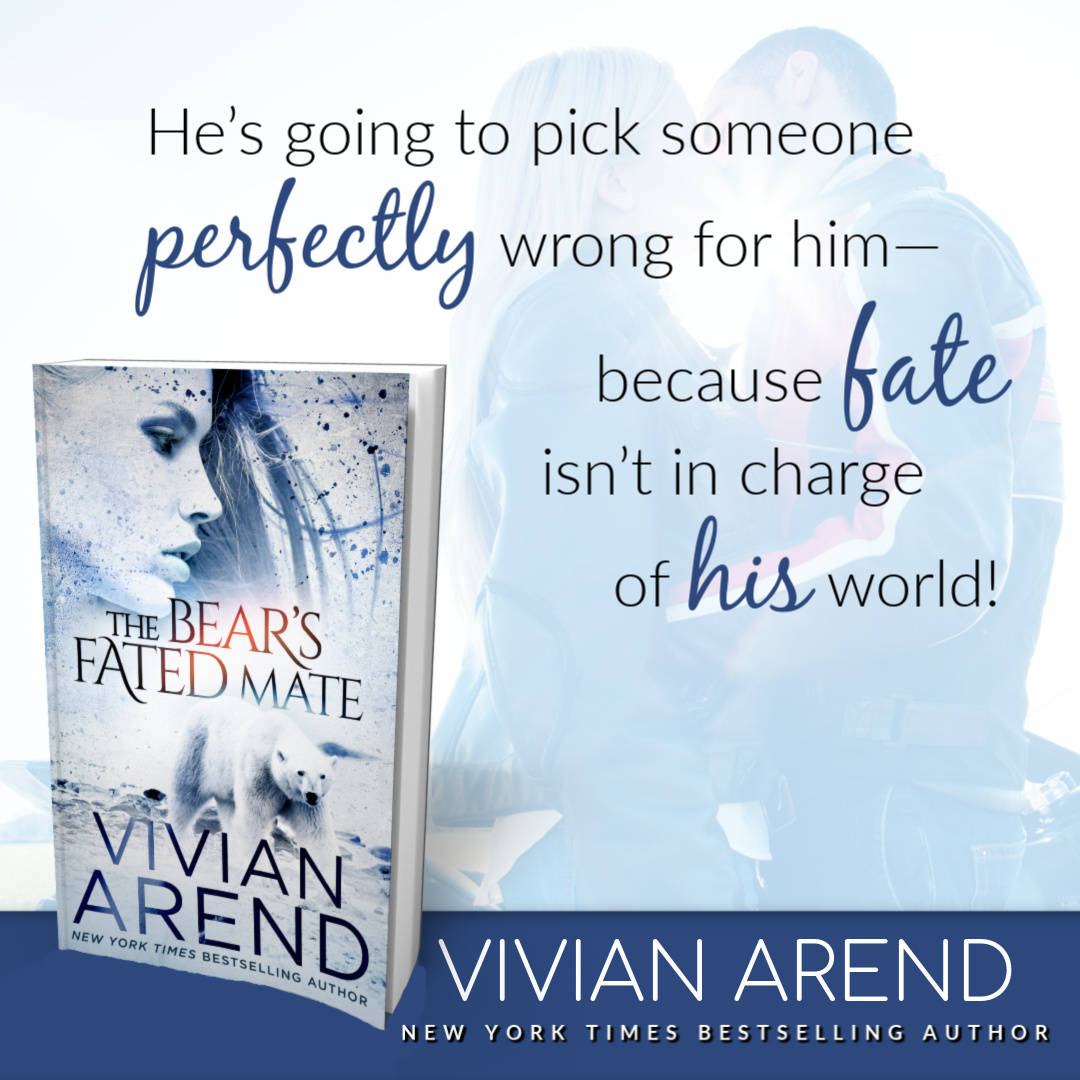 Purchase US Retailers:
Purchase UK Retailers:
Purchase CA Retailers:
Don't forget to preorder the final book in the series so you won't miss a single moment of these sexy shifters.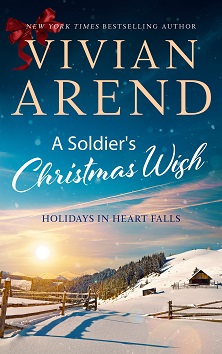 It's time! I hope you enjoy Brooke and Mack's trip to forever!
On a different note, there are a LOT of treats mentioned in this book. A lot. So many, I was getting hungry while writing it. Let me know which treats you spot, which you've never had and which are your favourites!
Happy Holidays to you!
 Pick up your copy today!
US Booksellers:
It's time! The start of something fun and light-hearted, with friends to lovers and family and polar bear shifters!
I hope you enjoy reading Kaylee and James's adventure on the way to forever. And remember books 2 & 3 are up for preorder so you don't miss a single bit of the match-making mischief happening in the Borealis Bears clan!
He's going to accept his fate—but only with the woman he chooses!
 Youngest brother James Borealis figures if he has to get mated, it should be with someone he already knows and cares about—his best friend Kaylee. But when the mating fever hits, she's still stuck in friendshipland while he's ready to move all the way to true love and forever.
Kaylee has heard about polar bear mating fever, but while James has held the starring role in her fantasies for a long time, she's not about to leap into a permanent relationship that's all wrong for him. He's the PR powerhouse for Borealis Gems while she's a quiet bobcat shifter with massive family baggage. He loves the spotlight; she wants to hide in quiet corners.
But mating fever knows best, and when the storm settles, there's no use in arguing with a polar bear's choice.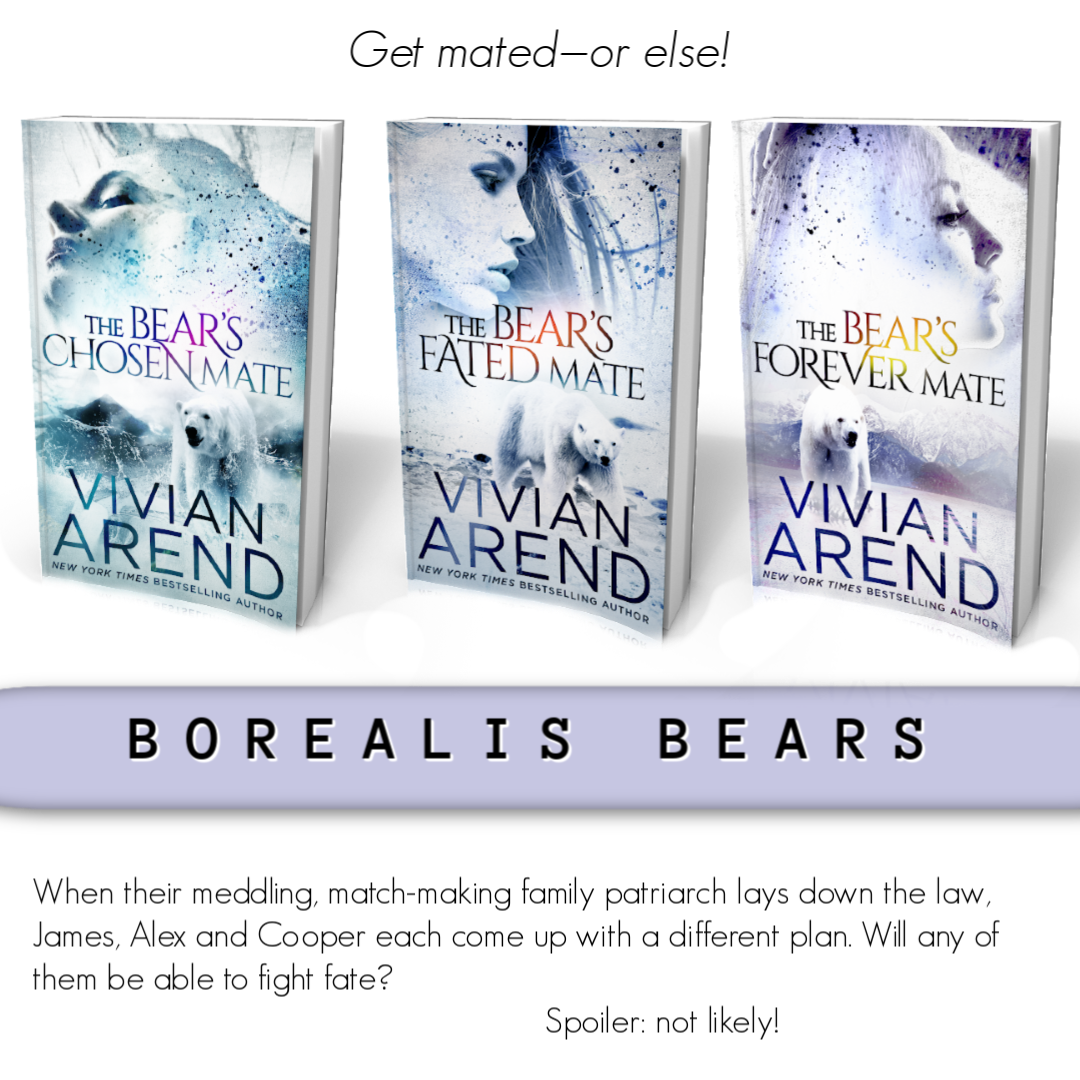 Purchase
Today is the release day of A RANCHER'S BRIDE! I can't wait for everyone to read Luke and Kelli's story.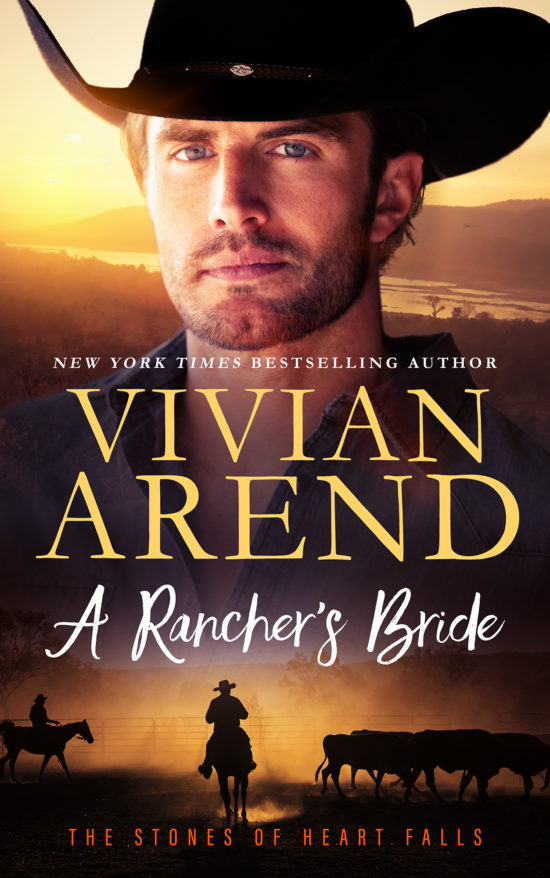 Excerpt
"Thank you for my kiss."
His eyes flashed hot before he cringed, lips twisting into a sarcastic smile. "It shouldn't have happened."
Oh no he didn't. "Don't you start that," she ordered. "It's not as if I twisted your arm and forced you to kiss me, so let's just carry on the way we started."
"I get it. I hear you," Luke insisted. He opened his knees, making a face as he moved, but then he caught her by the hand and tugged her to stand between his legs. When he caressed a finger over her cheek, Kelli wanted to nuzzle against him.
June bugs were jumping in her belly.
"I don't want to hurt you," Luke said. "You're somebody special, Kelli. I'm not going to fall into bed with you just to scratch an itch. No matter how much you say you'd be okay with it."
"It's what I want," she pointed out.
"So you say, but this isn't you and me acting in isolation. There are a whole lot of people at Silver Stone who'd be willing to tie me up and let the goats eat me if I treat you badly."
She'd already thought about this excuse. "We're adults, and last time I checked, neither of us live our lives by committee. For the duration of our time here, I truly am good with us having a red-hot fling."
Purchase
US
UK
Canada