Coming Soon
Tag
Book three in the Borealis Bears will be here soon!
It's been a delight to get to go from start to finish on this series in under a year, and I will be doing this more in the future because it's so much FUN for me (as well as you!) to get to the happily-ever-afters quicker.
This time, you'll be able to enjoy reading about some wintery activities in Cooper and Amber's story, like sledding and skidoos and lots of northern lights. The preorder is ready to drop in February, so if you haven't read book 1 & 2 yet, there's time. Escape for a bit of light-hearted happiness!
What else to look forward to? Well, more mischief from Grandfather Giles, that's for sure…
Here's a taste of THE BEAR'S FOREVER MATE!
Personal Journal, Giles Borealis, Sr.
And so one remains.
Of course, it makes sense that he'd be the final one to follow my instructions and find himself a mate. Stubborn as the day is long, just like his father.
Like every male member of this family, if we're being honest.
Cooper's probably the most like me when it comes down to it. Protective, caring—he's a solid rock for the rest of the family. The lad's always got one of his brothers coming to him for advice, and in any group, everyone seems to gravitate in his direction.
He strives to do the right thing for everyone else. Damn well time he did the right thing for himself for a change.
Stubborn boy would argue about that, I'm sure. Legal training never goes amiss except when the young varmints try to use it to wiggle their way out of losing a discussion with me.
Don't know why he thinks he can continue to get away with being so perverse. He got that character trait from some other side of the family. Possibly from my beloved mate, although I'd never tell Laureen my suspicions.
Anyway, I know the type of woman Cooper needs. She's got to have a soft touch to slip in under that protective instinct of his, but a spine of steel to force his hand when he gets all unreasonable. Amber is definitely the one for him, and between her and the mating fever, there's no way Cooper will get away.
So, yes, my oldest grandson will fall as well, no matter how firmly he believes the contrary. I set the wheels in motion for this match so long ago, he'll never see it coming. Won't know that I was involved at all.
Which is right, I suppose. I don't have to get the credit for making fine matches for my grandsons. I just want the grandbabies for me and Laureen to cuddle, and if I read the signs right, this last match might end up being the perfect beginning to the next generation.
Getting older means I have the time to watch their stories unfold. I can hardly wait to see what Christmas brings to the Borealis family, and most especially to Cooper and Amber.
I won't gloat until everything is completed, but it's coming—
I can tell!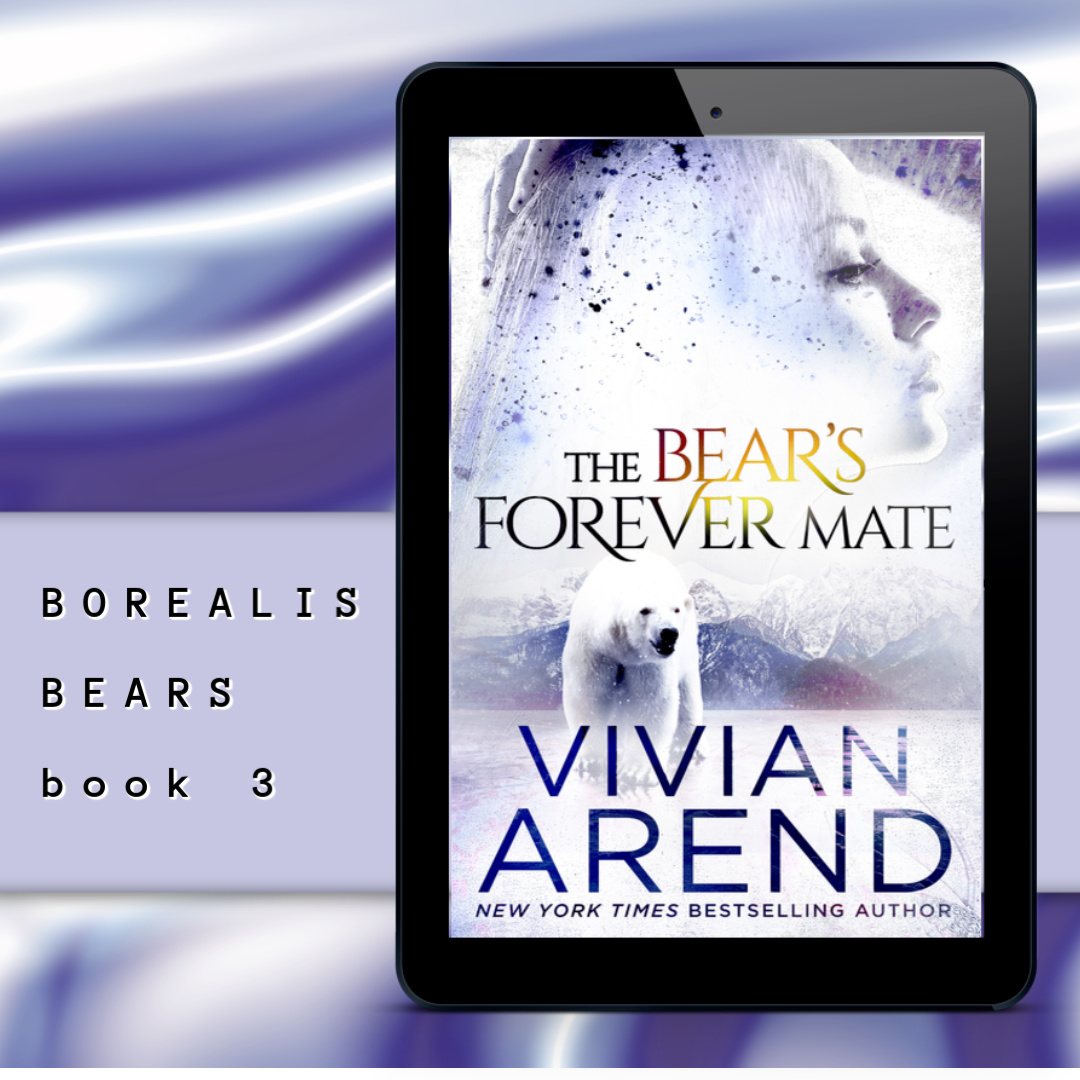 He's got the perfect mate in mind, for five years from now…
The final title in a light-hearted shifter trilogy by New York Times bestselling author Vivian Arend.
Cooper Borealis is fully onboard with the concept of fated mates. Except mating the woman he wants—his tempting, complicated, human secretary—is not an option. Or not yet anyway. So he'll use a loophole to keep the vow he made to his brothers, mating fever be damned.. He'll be with Amber Myawayan at the place and time of his choosing.
Amber has spent the past two years in the north looking for her missing brother—and falling in love with the big, growly polar bear at the helm of Borealis Gems. More than once, she's caught him looking at her with hungry shifter eyes. But getting him to admit it? Ha! Luckily, mating fever is a thing, and she's happy to get involved as nature forces the issue to the forefront.
But when their mating bond is unexpectedly blocked, Amber and Cooper find themselves in a race against time. She needs to track down her brother while somehow proving she's tough enough to be with her favourite bear. Cooper plans to protect her at all costs, even if it means secretly stifling his stubborn shifter side.
Somewhere in the wilderness they'll find the answer…or lose their chance at forever.
The time is drawing near for book two in the Borealis Bears!
It's been so much fun to return to the paranormal realm and play with a world that runs off imaginary rules. Which still means having characters that I'd like to be friends with, or who I admire for what they accomplish. Our hero Alex is determined and outwardly gruff, yet hides a sweet marshmallow core. Lara is kick-ass strong, yet tender-hearted as she cares for her wolf pack and the rough-hewn man who's destined to be her mate.
Grandfather Giles, though…I'm not sure if I admire him or if he scares me. He's one determined old shifter, and definitely up to mischief! Here's a peek at his very own thoughts as THE BEAR'S FATED MATE begins…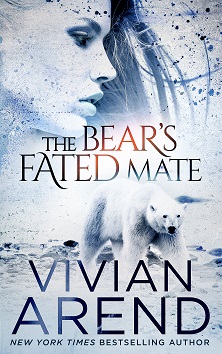 Personal Journal, Giles Borealis, Sr.
I'm not sending my grandsons another note, because I already warned their stubborn bear asses what the rules were, and I don't repeat myself.
I do, however, find as I get older that it's necessary to jot down a few notes to make sure I keep track of all the threads I've got in play. Growing old is a privilege, and a pain—I don't like the alternative one bit, but that's neither here nor there.
For now, I'm going to gloat for a moment, although at my age it's called pride and we'll leave it at that. Tonight was a delight. Never dreamed young James would be the first to get his act together and step up to the plate. Mated at twenty-six! That's the same age I was when I met my Laureen, and it's been fifty-eight years of mated bliss ever since.
James's mate—Kaylee—is a perfect match to his enthusiasm with her quiet, resourceful ways. Knew those two belonged to each other the first time I saw them gravitate toward each other years ago. Friends-first make for the best lovers, or so Laureen has told me over and over again. Who am I to argue with my heart of hearts?
I also know there's another type of partnership that blooms fast and grows strong. If you can't start out friends, good solid enemies are an acceptable alternative.
Alex might disagree with me—
Who am I kidding? Of course, he'd disagree with me because he's a Borealis bear. But I know best. He's not the type to accept a woman who's less than he is. She needs to have brains, brawn, and superior bullshitting abilities.
He needs a woman who's a challenge, and the one I've got in mind fits the bill perfectly…
**
To find out the rest of the story, pick up your copy of THE BEAR'S FATED MATE, coming November 19th!
Purchase US Retailers:
Purchase UK Retailers:
Purchase CA Retailers: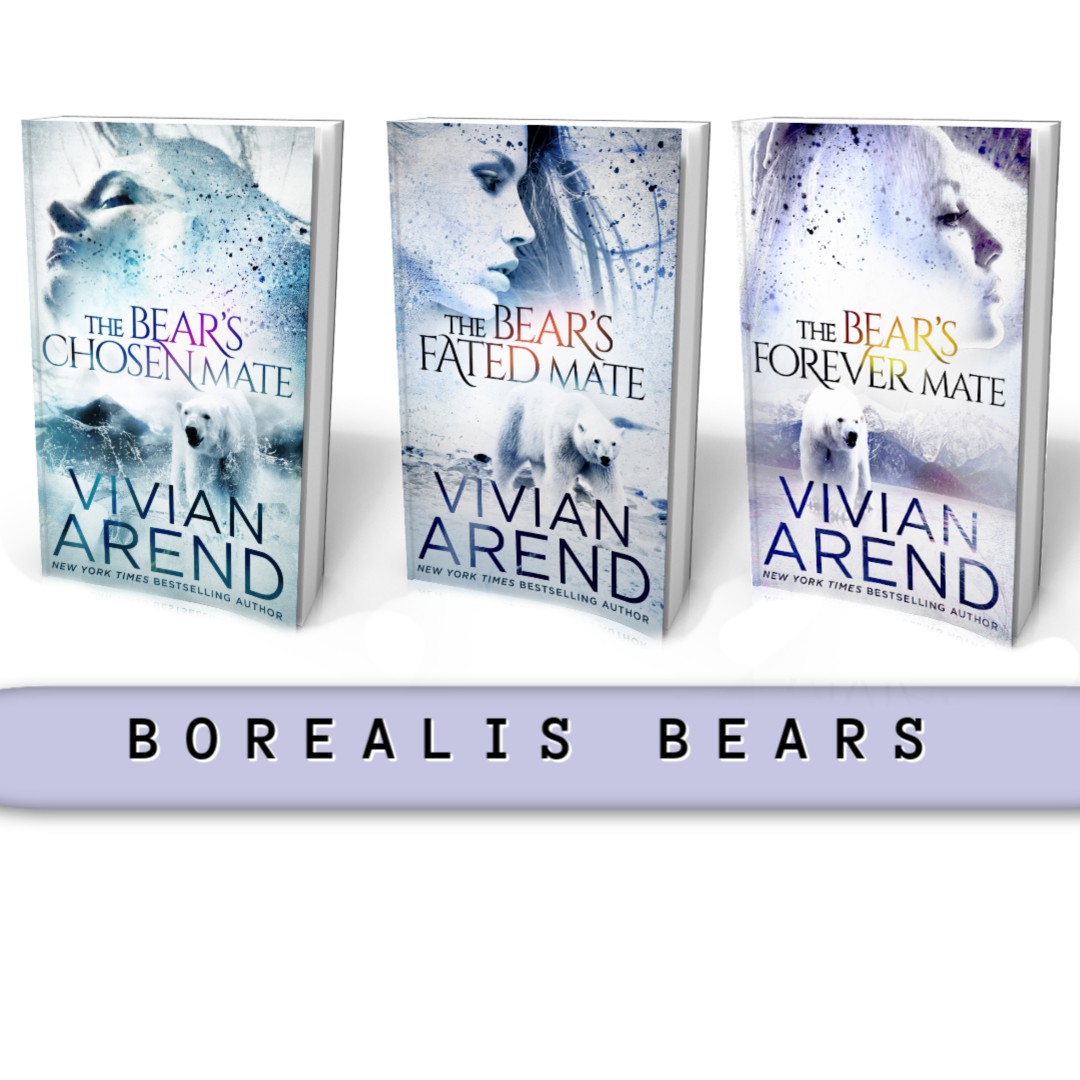 While I adore writing the Heart Falls contemporary western series—and I have more of them coming!—I wanted the WOW fun of writing a paranormal series once again.
So I did! I'm very, very excited to tell you about them.
The trilogy is Borealis Bears. I think I mentioned this idea in passing once before, and at that time we were tossing around a different series title that involved shifters and matches, but this is simpler to remember!
Book 1 will be out in August, book 2 in November, and book 3 in February. And to make it even simpler, the entire series is ready for preorder, beginning with The Bear's Chosen Mate, August 20!
Excited? Here's what's in store. I hope you enjoy these sexy shifters as they deal with their interfering grandpa, and fate, best they can!
Welcome to the BOREALIS BEARS trilogy
Get mated—or else! 
When their meddling, match-making family patriarch lays down the law, Giles Borealis' three polar bear shifter grandsons agree to follow his edict. Only James, Alex and Cooper each have a vastly different plan in mind to deal with their impending mating fevers.
Will any of them be able to fight fate?
Spoiler: not likely!
 ~*~*~*~*~*~*~*~*~*~*~**~*~*~*~
From the Desk of Giles Borealis, Sr.
DATE: March 21
TO:
Cooper Borealis
Alex Borealis
James Borealis
My dearest grandsons,
Before the year is done, I'll celebrate my eighty-fifth birthday. I know you're all eager to find me the perfect present. I have to say up until now, you're the best presents I could ever have gotten. You've grown up smart and strong, with real business savvy and enough cutthroat ambition to make me proud. Borealis Gems is thriving because of you.
You're also the most pigheaded and obstinate jackasses I've ever had to deal with.
Telling me you want to focus on business and that finding a mate can wait sounds impressive, but we all know that's a load of crock. It's damn-well time you got your butts in gear. I want to hold my great-grandbabies before I die, a sentiment your grandmother fully endorses, as do your parents—even though they're out of the country at the moment.
Stubborn fools that you are, for years on end you've resisted the mating fever when it's hit. Enough of that nonsense.
There are nine months until my birthday. That's how long you have to pick a mate, boys, or come New Year's Eve, I'll arrange to sell my shares of Borealis Gems to Midnight Inc., and none of us want that, do we, now?
When mating fever hits this time around, you decide. You can make an old man happy, (and your grandmother—don't forget Nana!) take full ownership of a multibillion-dollar corporation, and have the time of your life with a forever mate…or you can throw it all away. Your choice.
Don't make it a stupid one.
Regards,
Your long-suffering grandfather,
Giles Borealis, Sr.
---
Pre-Order THE BEAR'S CHOSEN MATE today!
US:  Kobo ♥ Amazon ♥ Nook ♥ Apple Books
UK: Kobo ♥ Amazon ♥ Apple Books
Canada:  Kobo ♥ Amazon ♥ Apple Books
I am so excited to announce that A Soldier's Christmas Wish is up for pre-order! The second book in the Holidays in Heart Falls will release October 15th.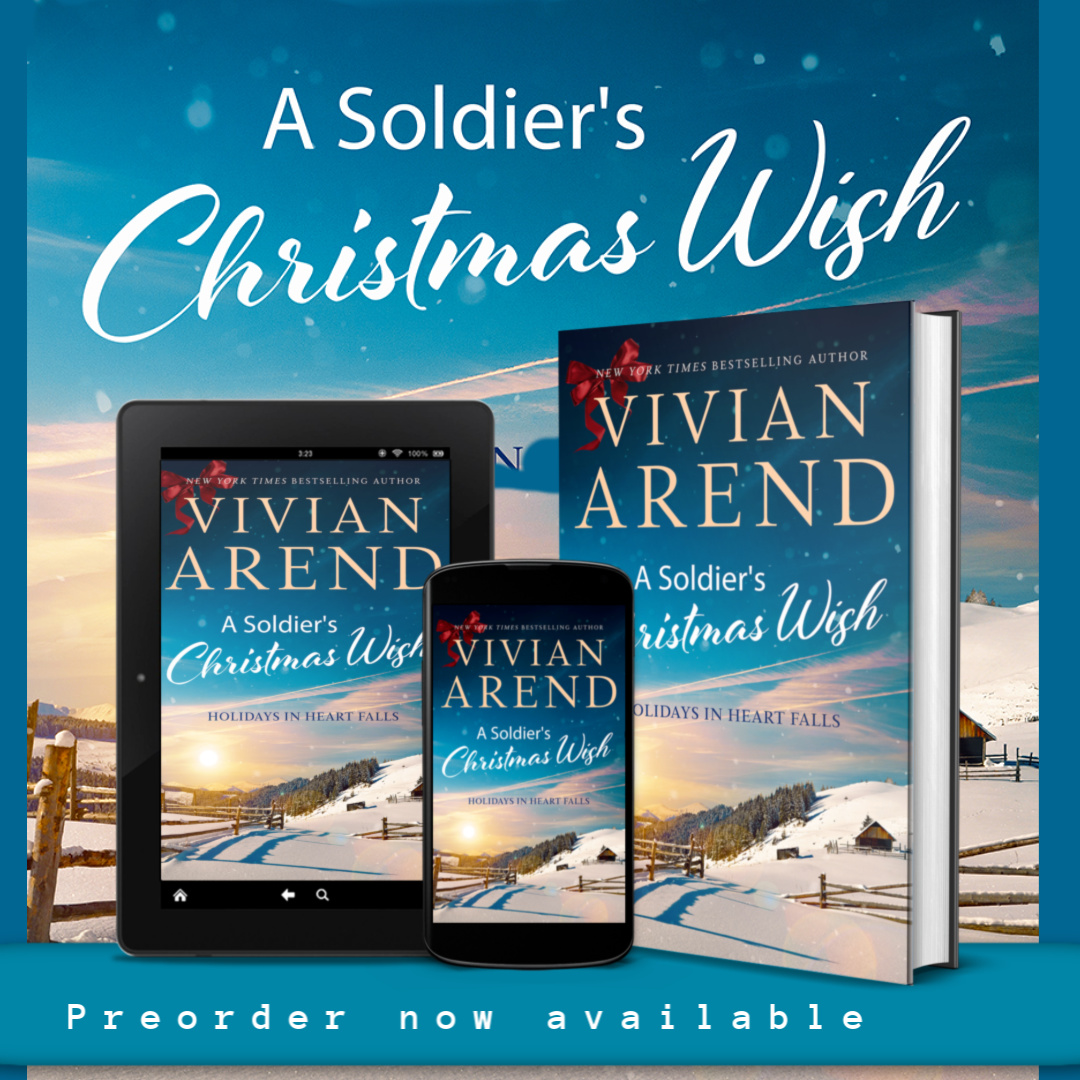 You can pre-order the book now at your favorite retailers:
Are you ready for A FIREFIGHTER'S CHRISTMAS GIFT, the first book in the Holidays in Heart Falls series? This book is set in the world of Heart Falls and features some of our favorite Heart Falls characters including Tamara Coleman, Ivy Fields, and Kelly James. 
Before A FIREFIGHTER'S CHRISTMAS GIFT comes out in September, catch up on the Heart Falls series and ready A RANCHER'S HEART and A RANCHER'S SONG today!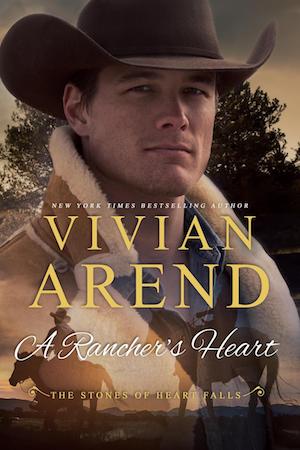 This cowboy has given up on love, but the new nanny might just make him change his mind. The first in a brand-new series from New York Times bestselling author Vivian Arend.
Caleb Stone is wearing too many hats and it's making him crankier than usual. He's a cowboy, a father, and the head of his large family—and has been since tragedy claimed his parents over ten years ago. The ranch is struggling, but it's the title of single dad that's got him tangled up in knots. He needs a full-time, live-in nanny at the Silver Stone homestead in Heart Falls, Alberta, to help with his two little girls, but the woman about to arrive on his doorstep? Tantalizing, tempting, and trouble with capital T's.
Tamara Coleman doesn't regret the choices that led to losing her job, but she definitely needs a fresh start. When a friend recommends her for a nanny position in a new town, she swears this time it'll be different. No more acting on impulse—except sexy, gruff Caleb is exactly the kind of man who pushes all her buttons. And what's more, it's so much fun to push his in return. Sparks fly between Tamara and her gorgeous boss, but she can't risk her position, and he doesn't dare risk his heart.
With two people fighting their true natures, something's going to give. Luckily, there's more than one way to capture a rancher's heart.
Excerpt:
Caleb shook his head. "She's my sister. I trust her. She says you're the one for the job, and I believe her, God help me."
Amusement lightened Tamara's expression as a snicker escaped. "Thanks for the vote of confidence. You really think you need heavenly intervention with me working for you?"
He needed it to stop dreaming about decidedly non-heavenly pursuits. Like her lips, soft and delicious. And those damn glasses she wore—he'd never realized he had a thing for glasses, but obviously, he did. The ones she had on today were black-rimmed with tipped-up outside edges. The way she peered at him through them made the dirty thoughts rise, along with his cock.
Which wasn't completely surprising because it had been a hell of a long time since the thing had gotten attention from anything other than his hand…
…and this was a direction he needed to avoid heading in the future.
Purchase A RANCHER'S HEART: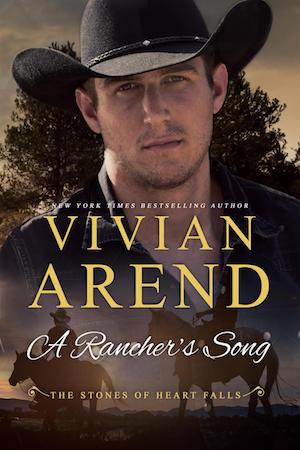 Can love help a champion bull rider face his fears and find his future?
Ivy Field's heart nearly broke when she left Heart Falls, but her high school sweetheart insisted she follow-through on her dream of becoming a teacher. She thought that meant putting their relationship on hold briefly, but it's taken eleven years to return. Now she's back, no longer a painfully shy young girl but a confident woman who knows exactly what and who she wants–a home and a family–with too-sexy-for-his-boots Walker Stone. He was her first; she wants him to be her last.
Walker "Dynamite" Stone was still reeling from his parents' unexpected deaths when Ivy left. He let her go, throwing himself into work on the Silver Stone ranch and dangerous living on the rodeo circuit. But lately Walker's adrenaline junkie ways have crashed–he's having panic attacks. Potentially devastating to his budding music career, they're a deadly handicap when shooting for eight seconds aboard an angry bull. He needs to learn to face his fears to save the family fortunes. If he succeeds, this time Walker will be the one to leave Heart Falls, and Ivy, behind.
Will Ivy and Walker have to give up on forever, or can they turn this rancher's song into a winning duet?
Excerpt:
Another round of cheers went up, and then the shouting changed to words.
Kiss her. Kiss her. Kiss her
The locals knew their history—knew they'd been sweethearts back in the day. It made sense they'd be riled up and willing to tease. The crowd was helping to pull Ivy forward, and hands were at Walker's back guiding him as well.
As if he needed any encouragement.
They met in the middle of the room, and the noise level hit a deafening volume as the chant continued.
Kiss her. Kiss her.
Walker held out a hand, and she placed her fingers in his with no hesitation. It wasn't the crowd's encouragement that made him do it. It was the need in his gut telling him to go ahead and take a bite.
He pulled her against him, sliding a hand behind her back as he brought their bodies into contact, twisting and dipping her, bending forward until she had to arch back and rely on him to hold her safely.
She didn't fight him, not one bit. She just moved in unison with him as if it'd been yesterday and not years ago they'd been in each other's arms. And when he leaned over and pressed his lips to hers, it was like coming home.
Purchase a rancher's song: