It's time to flashback to the third book in the Adrenaline Search & Rescue series, High Seduction.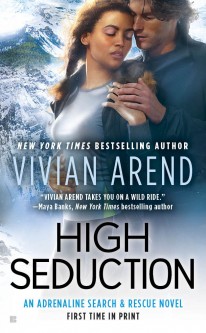 Title: High Seduction
Heroine: Erin Tate – She's a chopper pilot who likes taking control while at work, not so much in the bedroom. Although she's been burned by Tim before, she might be convinced to take a second chance.
Hero: Tim Dextor – Bad-boy reputation firmly in place, years ago he left Erin high and dry. But he's realized what he'd lost, and wrangled things so the two of them are once again working together. He's willing to pull out all the stops to win her back.
Tidbit: Again, it was so much fun to research this book. There's a fine line, though, between writing the reality of flying a helicopter and putting ALL those details into a book. While an expert might not like everything the way I wrote it, the average non-pilot can enjoy the excitement of a very possible adventure, or two. 😉
Also? There is totally such a thing as the 'no-touching zone'. Watch this video!!!
Here is one of my favorite quotes: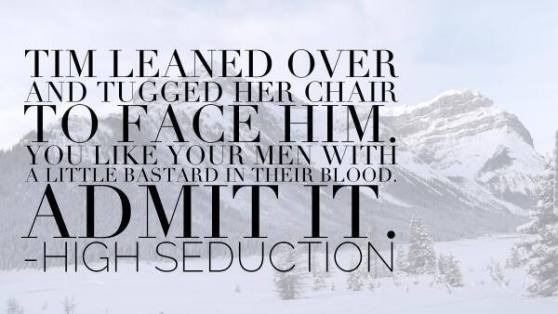 Buy Links:
Digital: Amazon | Barnes & Noble | Kobo | iBooks
Print: Amazon | Barnes & Noble | Book Depository  | Booksamillion | Powells
Nowadays there is lot of unforeseen circumstance which force people to take remedies. You can order medicines directly your office. In these latter days the stock you can find in online pharmacy is actually high. Some medications are as a rule used to treat many types of bacteria, such as tonsillitis and infections of the throat. Other ones are used to treat diabetes. Cialis is a remedy used to treat divers afflictions. What do you have to know about cialis order online? Presently many families search for the exact keyword ordering cialis online on the Internet. Perhaps you already read something about it. Having erectile dysfunction can beyond doubt complicate romance. What can cause erectile disfunction? A row of psychological issues can produce erectile dysfunction. What should you discuss with a physician before taking Cialis? Any curing may cause dangerous side effects. Sometimes side effects can be actually dangerous. Talk to your pharmacist about the proper disposal of your medicine.
Leave A Reply