First Glance: A FIREFIGHTER'S CHRISTMAS GIFT
For the longest time I've wanted to write some holiday stories, but the way my series fell into place simply didn't allow it. Now that I've begun to write trilogies and quartets set in Heart Falls, a new opportunity has opened up, and I'm finally able to follow through on this dream.
Here's the wonderful part of it—the stories I write tend to have overarching themes. Like The Stones of Heart Falls, where the Stone brothers are working to save the ranch their parents left them (and coincidentally finding true love, because I am always about the true love!)
But there are many wonderful people who live in Heart Falls area that come into the family's life on a daily basis, and they're not all going to end up with a Stone brother.
They still deserve a happily-ever-after!
People like Bradley Ford, who's a friend of both Walker Stone and Ivy Fields from their high school days. He's returned to Heart Falls to be the Fire Chief, and looking to settle down. People like Hanna Lane, one of Tamara's new friends and the single mom of Emma's best friend, Crissy.
And if you don't know ANY of those names because you've never read any of the Heart Falls stories, you know what? You'll still be fine. Because THAT is the true joy of these special holiday books. They're completely stand alone, and can be picked up and enjoyed by anyone who loves a happily-ever-after.
There's mistletoe, a hero in pursuit, a heroine with hope in her heart, and a little girl who is convinced Santa is personally looking out for her…
*quivers with excitement*
Yup, I've been looking forward to this for a long time. I think A Firefighter's Christmas Giftis one of the best books I've ever written.
I can't wait for you to enjoy this story!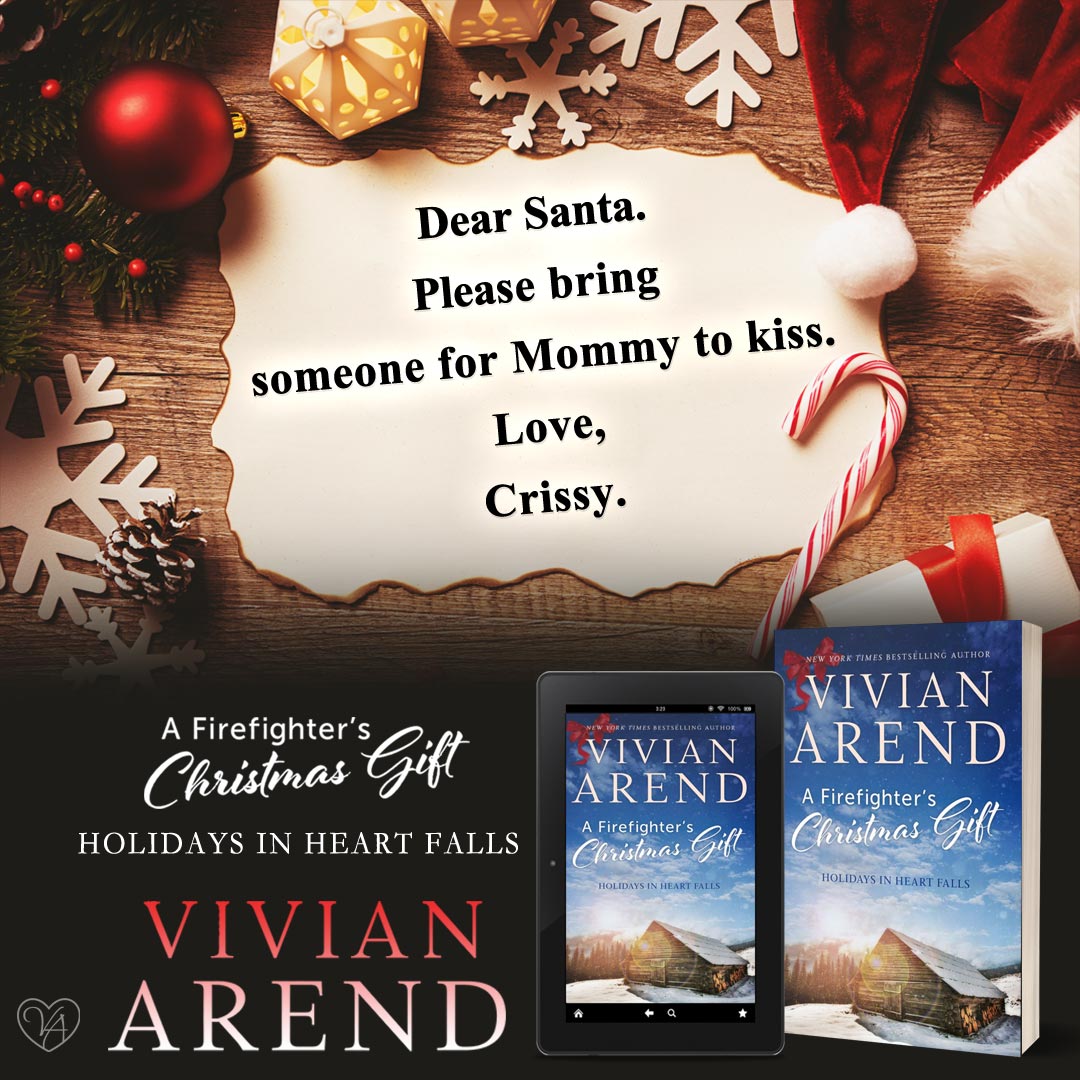 PRE-ORDER: