Holiday Traditions
In A Firefighter's Christmas Gift, Hanna Lane and her daughter Crissy end up staying at someone else's house during the holiday season. One of the things they do during their time involves baking Christmas treats, which might lead to a kiss or two between the hero and heroine, because kitchens tend to be the place where mischief like that happens.
Am I right? ;)
Some of that mischief includes decorating cookies and a mishap, which brought to mind a story I thought I'd tell you about one of myfamily's funny cookie adventures. When my children were young I used to do goodie exchanges with friends for the holidays. Each of us would bake 8 dozen of a single item (like brownies, or Nanaimo bars, or mincemeat tarts), then we'd gather together and trade. We'd go home with eight trays of mixed baking. I'd wrap mine up and pop the trays into the freezer and then pull out one at a time over the holidays when people visited. I loved it.
My kids loved it, too, but thought I was stingy in how often I brought out the trays. So I said they could make their own cookies. My daughter (with a little help) made sugar cookies. Three dozen that turned out crisp, yummy and perfect.
My son, who was slightly older, didn't need my help, so he said. He measured and poured and stirred and stirred some more, and ended up with an enormous batch of gingerbread cookie batter. The he rolled out the dough and cut out gingerbread men and baked them, then rolled out some more, and baked them, then rolled out some more…
The island top was covered with gingerbread men. The counters. The table. And still they came…
Turned out he'd decided he loved gingerbread men so much he'd quadrupled the recipe. Only,I'd already doubled it before I gave it to him.
There might still be some gingerbread men in my freezer all these years later…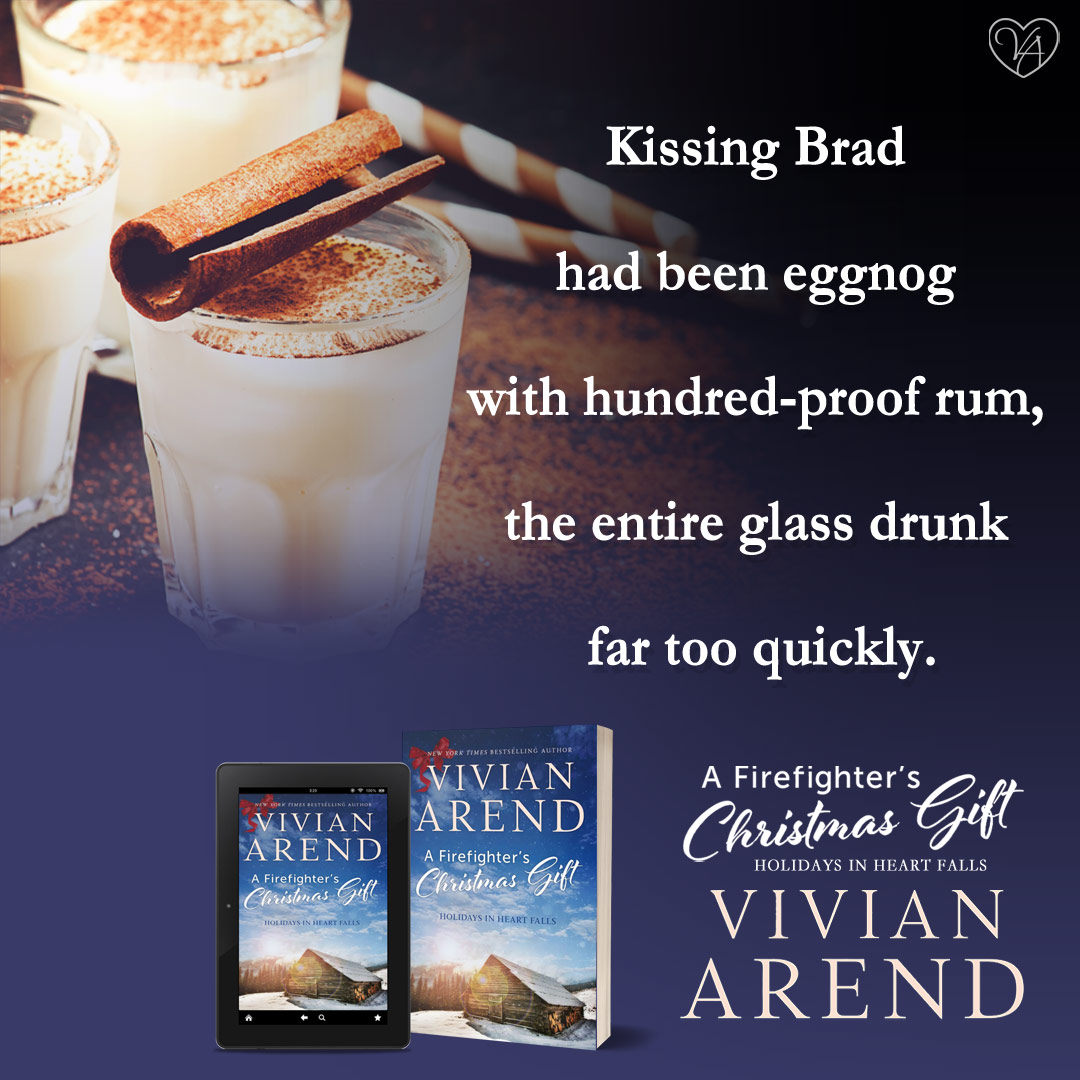 Excerpt:
Crissy climbed up in the chair next to her. "What're we going to make, Mommy?"
"Gingersnaps. And sugar cookies."
"Gingerbread men?" Crissy begged. "So we can ice them?"
"I have to agree with her," Patrick said with a slow nod, stroking his snowy white beard. "Gingerbread men taste a whole lot more delicious than simple gingersnaps."
"If you haven't already noticed, my father has a sweet tooth," Brad said in a teasing tone.
"I guess you come by it naturally, Mr. Three-spoons-of-sugar-in-my-coffee," Hanna said, without looking up from the recipe.
Laughter rolled across the room, and suddenly Hanna realized she hadn't been very polite. Truthful, but not polite.
Thankfully, Crissy hadn't noticed. Patrick continued to grin as he bookmarked a dozen pages in his wife's recipe book. Hanna fought her embarrassment and slid up to where Brad was pouring a mountain of macaroni noodles into boiling water. "I didn't mean that in a bad way," she murmured.
Brad's deep chuckle stroked her. "I'll be the first to admit I like sweet things."
She glanced up to find his gaze drifting over her. His lips were still curled into a friendly smile, but the heat in his eyes grew, and while her girlfriends might tease her that she was an innocent, Hanna knew what was going on in a man's head when he had that look.
Bradley Ford wasn't daydreaming about sugar cookies.
Pre-Order: