Today is the release day for A RANCHER'S HEART! If you didn't get the copy from iBooks, you can now download on all retailers. (*GooglePlay coming soon!)
Purchase
iBooks US | iBooks UK | iBooks CA | Kobo | Barnes & Noble | Amazon US | Amazon CA | Amazon UK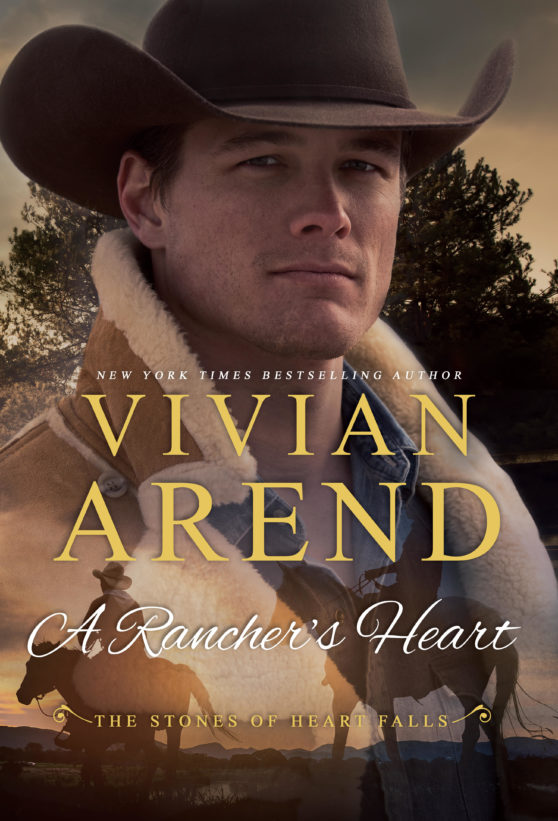 Caleb's expression might be unreadable, but his eyes—

He couldn't hide the fire burning in his gut. Lust, not anger.

It appeared his little lesson had backfired.

Inspiration hit—a bad, wicked idea that was so wrong. So very wrong, but now that it was fully formed, stopping was damn near impossible.

She needed to turn away.

Need to grab on and take a bite.

God, she needed a bite of Caleb Stone.

Do it. Take a bite.

Fine, it was a bad idea, but she'd blame the stupidity on the heat in her veins, bubbling now with sexual frustration as well as anger.

Tamara lifted her chin and looked him in the eye as she adjusted position. Closer. Closer, until she could skim her fingertips over his impossibly hard chest. Circling and teasing the light dusting of curls and the tight surface of his nipples.

"I'm sorry, baby. You're right. I misspoke. You are just fine without a woman. Your bed isn't cold and lonely." As she spoke she slid her hand down. Slowly, lower, until her thumb stroked the thick ridge she found waiting, pressed to the front of his jeans. "You don't spend the night with your fist wrapped around your cock."

Caleb swallowed hard. His pulse raced at the base of his throat.

"Tamara—" The word was a harsh growl.

But he didn't move away.

"Or maybe you do. Taking care of yourself—I'm sure you take care of yourself no problem." Tamara unsnapped the button on his jeans. He grabbed her wrist. "Not that I blame you. I do the same thing."

The sound of his zipper being lowered meshed with a dangerous rumble deep in his chest. He let go of her hands, and then, oh my God, he was touching her. Skimming his palms up her waist, slowing as he passed her breasts.

She ached. She waited, no longer angry, but on fire with desire.

Caleb sucked for air, chest heaving as he fought—for control? For strength? He slid his fingers into her hair and tightened, lifting her face.

Then his lips crashed down and he was kissing her senseless.
Purchase
iBooks US | iBooks UK | iBooks CA | Kobo | Barnes & Noble | Amazon US | Amazon CA | Amazon UK
Leave A Reply