1st Line Friday
Tag
This Friday I'm featuring the first book in the DreamMakers series, ALL FIRED UP. For a limited time, you can get each book in the DreamMakers series for only $0.99 each!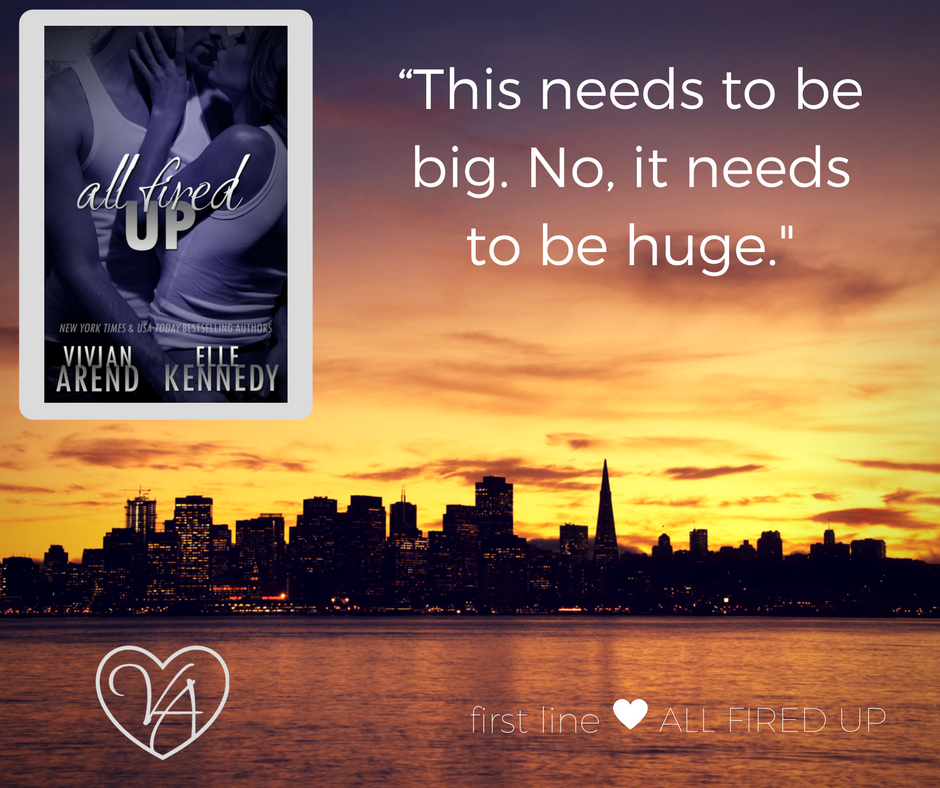 Today is the re-release day for WOLF TRACKS, the fourth book in the Granite Lake Wolves series.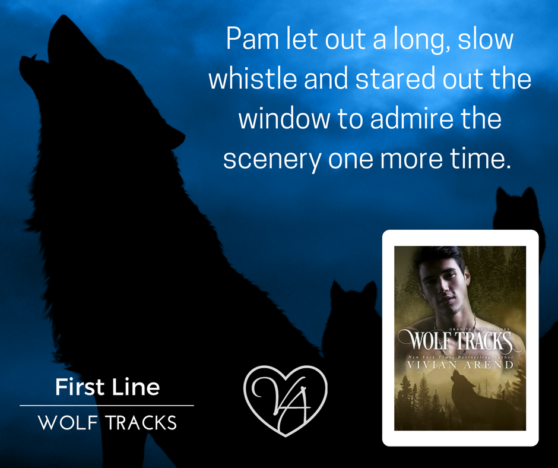 Chapter One

Pam let out a long, slow whistle and stared out the window to admire the scenery one more time. "Damn it, Maggie, I knew you were hiding something, but seriously. How many can I take home?"

A light tap on her arm dragged her attention away from the backyard and the succulent array of man flesh congregating there. "You're supposed to be helping me, not drooling over the wedding guests." Maggie turned her back and gestured over her shoulder. "Get the last of my buttons, will you?"

"Where did you get this gorgeous gown so quickly up here in the boonies? I mean, it's been two months since you went north. Not that I've been calculating or anything, but sixty-seven days is a short time to fall in love, get engaged and arrange to tie the knot." Pam slipped the last of the minuscule pearl buttons through the hoops. Two months since she'd seen her friend, and falling in love didn't seem to be the only thing that had changed. Pam checked the bedroom they were in with a growing suspicion Maggie was keeping secrets from her. Something wasn't sitting right, and over the years Pam had learned to trust her instincts.

"It's my sister's dress. I just had to add a little bit of lace to the bottom to deal with the difference in our heights." Maggie twirled, the lacey layers of the skirt flying around her. Her short blonde hair bounced more wildly than usual, a thin silver tiara nestled amidst the shimmer. "How do I look?"

Pam rolled her eyes. "Like a freaking pixie queen, as usual. God, why do you even ask? You'd be gorgeous in a paper bag."

Maggie laughed.

It was now or never. "I need to know, Mags. Is this really something you want to do? Or are you getting married this fast because, oh, you feel you have to…"

Her best friend frowned. "Do you think I'm being forced into this? Seriously, I'm in love and I want to marry Erik."

"You're not pregnant and thinking this is the only way to deal with it, 'cause, if you are, I'd be totally fine with helping support you—"

"Pam!" Maggie trapped her in her arms, squeezed with the tightest bear hug possible. "Oh, sweetie, I'm honoured you're willing to help me, but I'm not pregnant. I'm honestly and truly in love. I know it seems fast, but with some…people, you know it's right."

That was possible. Maybe. Pam had rarely seen it. She turned away to stop Maggie from reading her expression too closely. Just because she'd never seen a real-life "love you forever" didn't mean it couldn't happen, and someone's wedding day was hardly the time to point that out.

She sighed and tried to distract herself with the man candy again. "So. When you and Erik take off on your honeymoon, do I get to sample the locals?"
Purchase:
Digital: Amazon US | Amazon UK | Amazon CA | Barnes & Noble | Kobo | iBooks US | iBooks UK | iBooks CA | GooglePlay
Take the weekend to read about a hero who is relentless when it comes to winning his heroine's heart!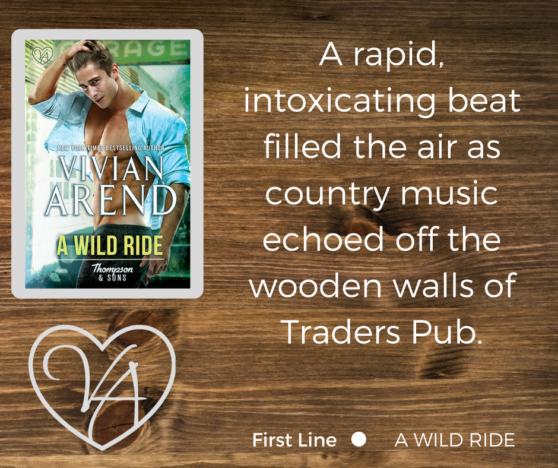 Chapter One

July, Rocky Mountain House

A rapid, intoxicating beat filled the air as country music echoed off the wooden walls of Traders Pub. Troy Thompson eased his hands around the young woman in his arms and guided her expertly across the floor in a madcap, whirling two-step.

The sweet young thing was wrapped around him tighter than necessary, pressing her breasts to his chest as her eyes flashed with desire. The dance floor was crowded, but they didn't need to be rubbing together like two pieces of kindling.

Normally, he didn't mind when a lady made it clear that after the dance floor, she'd be game for a little dancing of the more sexual nature, but Troy was currently off the market. Had been for the past six months, which was in some ways really strange since no one knew.

No one, except him and his secret lover.

He'd never had trouble finding female company, but Troy didn't flip from bed to bed. Sticking with one woman at a time was fun enough, and made it easier to remember what things a girl liked and what she didn't.

But since January he'd been having the time of his life fucking around with Nicole Adams. It wasn't intended to be long-term or permanent on either of their parts, and the arrangement was working fine.

Nic had insisted no one else could know, especially not her twin brother, Mike. Who, coincidentally, was Troy's best friend and roommate.

That was one conversation he was eager to avoid.

"You're such a good dancer," his partner announced loud enough to be heard above the music. "And so strong." Her fingers squeezed his shoulder as she hummed her approval.

In answer, Troy twirled the woman faster, forcing her to cling for dear life instead of stroking him. The up-close-and-personal time with a woman who was not Nicole might help keep the gossips at bay, but he wasn't going to do anything more than enjoy the young lady's company on the dance floor.

He wouldn't drop her on her ass, but he wasn't going to get her hopes up, either.

He was already looking forward to slipping over to Nic's place later that Friday night. It seemed nobody thought anything of him dropping in at strange hours. Not with the way their families had been good friends for years.

Thoughts of Nic made him ease his grip on the woman in his arms, guiding her toward the far side of the dance floor in anticipation of the music ending.

Once this dance was over he'd be that much closer to heading out so he could go find Nicole and fuck her senseless
Purchase
Digital: Amazon US | Amazon UK | Amazon CA | Barnes & Noble | Kobo | iBooks US | iBooks UK | iBooks CA | GooglePlay
Print: Amazon | CreateSpace
Audio: Audible | Amazon | iTunes
Today is the re-release of WOLF GAMES! If you haven't already, be sure to pick up your copy!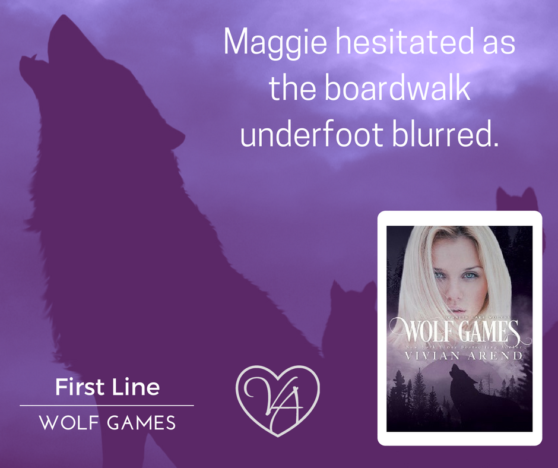 Chapter One

June, Liard Hot Springs, Northern British Columbia

Maggie hesitated as the boardwalk underfoot blurred.

"You okay?"

She nodded but grabbed another couple of pills from her backpack and chased them down with a few swallows of water. Her dizzy spells had grown more frequent. Was she really okay? Not yet, but the cure might be closer than before.

"You're seriously freaking me out. If I didn't know better I'd suspect you were popping something other than herbal remedies." Pam blocked her path and looked her over sternly. Finally satisfied, her friend grabbed Maggie's gym bag off her shoulder. "Since you insist you need to soak instead of just hitting the sleeping bags, I'm your Sherpa. You concentrate on walking. I don't want to have to figure out how to carry your sorry ass again."

Maggie laughed faintly. "Hey, it only happened one time."

"Yeah, once was enough. You may look like a twig, but you're damn heavy." Pam winked, then offered her elbow. "Do you need an extra hand? I'm here for you."

"I'm fine. Really. I just need a couple hours floating. Liard Hot Springs is a little bit of heaven on earth."

They walked in companionable silence down the worn boards of the four-foot-wide path leading into the bush of northern British Columbia, summertime heat rising around them. Beautiful weather had followed them the entire trip from Vancouver. The bright green colours of new growth in the marsh grasses on either side of the boardwalk made a soul-refreshing break from the concrete that had filled Maggie's world for far too long. Towering spruce trees, the brilliant blue of the June sky, crisp clean air—all of it slipped into her blood like a tonic. A tightly locked knot in her core loosened, and for the first time in almost a decade she didn't resist.

Her wolf stirred.

Oh God, that felt amazing. Maggie stopped in midstride and closed her eyes to let the sensation roll over her. Surround her. Like an icy cold barrier had broken open a crack, shivers trickled through her limbs. Electric. Delightful.

"Shit, are you having a seizure or something?" Pam clutched her arm and shook her gently. Maggie fought to keep from baring her teeth. Because wouldn't that just freak the human out to learn there were some secrets even best friends didn't share.

They were close to the changing shelters, rustic wooden squares built of upright rough-cut timber. Splashing noises trickled to Maggie's ears as she fought down the longing in her limbs she refused to answer. "I'm just tired. Let me get into the water."

"Fuck that. You have…drown. Just…careful…hell." Pam's voice faded in and out of Maggie's range of hearing. It was the most confusing thing. Her friend's lips continued to move, but the words disappeared. All that remained was this loud buzzing noise, like a swarm of horseflies. Maggie tried not to laugh at the funny expression on Pam's face as she waved her arms frantically and flapped her hands at someone racing around the corner of the decking surrounding the hot springs.

Someone? Maggie peered harder through the fog drifting in front of her eyes. That wasn't a person, it was a walking wall. Whoa, the man was huge. Dripping wet from head to toe, gorgeous tattoos seemed to writhe on his torso as he reached for her.

Hmm…he smelt delicious.

Strength.

Safety.

Sensations of happiness and contentment stole through her chaotic thoughts. Her feet didn't seem to be touching the ground anymore, and the world bounced gently. She cracked open one eye to gaze around. Above her, the trees rotated, and a small cloud chased across the sky in a blur. Warmth surrounded her up to her neck and she let out a contented sign. Her head rested on something firm yet soft, and she nuzzled against it tighter. A steady banging echoed in her ear, somehow reassuring.

And that scent? Oh yeah. She drew a deep breath, filling her nostrils and enjoying the way her mouth watered. It was like sitting down to a well-cooked rib-eye steak, with all her favorite side dishes. The sweetest dessert, followed by a dozen shooters. Maggie took another leisurely inhalation before snuggling closer to the thumping noise.
Purchase
Amazon US | Amazon UK | Amazon CA | Barnes & Noble | Kobo | iBooks US | iBooks UK | iBooks CA | GooglePlay
Who doesn't love a sexy cowboy desperate for a second chance? Get your copy of ROCKY MOUNTAIN ROMANCE to read one.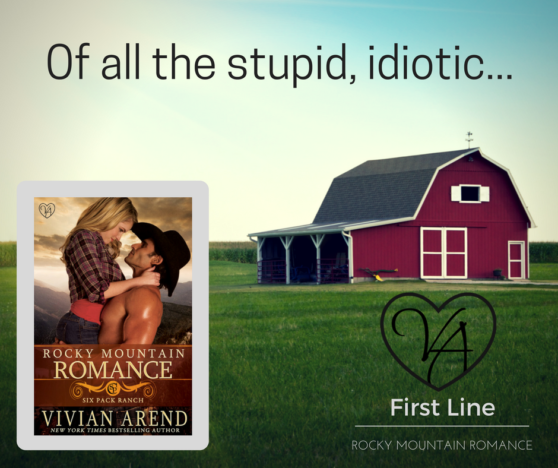 Chapter One

Of all the stupid, idiotic…

Melody Langley stared at the warning light taunting her from her dashboard and cursed the reckless urge that had prompted her to take the back route into Rocky Mountain House.

Curiosity killed the cat.

It was the only reasonable explanation why she'd left the main highway, and instead of driving straight to the veterinary clinic where they were expecting her, she'd pointed her poor, abused Ford onto washboard gravel.

The good part was there should be not a lick of rust left on her undercarriage.

The bad parts? The orange warning light blazing like an evil Cyclops' eye, plus the temperature gauge shooting higher by the minute, heading into the danger zone at a rapid pace.

"Come on, baby. Ten more minutes, and you can take a break."

She patted the dashboard in encouragement, laughing in spite of her concern, when a wet nose poked her in the back of the arm as Lady sniffed in curiosity.

Melody moved her hand over the dog's small head, pausing to rub behind her soft ears for a moment in reassurance. "No, this time you can't do anything to help. You sit and be a good girl."

The elderly Bichon settled on its haunches, nestling into the small space left open on the passenger seat.

A loud pop rang out, followed by the engine stuttering for a moment, and Melody jerked her full attention forward, both hands back on the wheel as she made her way down the narrow gravel road running parallel to familiar land. In the fields beside her, the first couple lines of cut hay lay in long, extended rows, while a slow-moving tractor dragging a disc-mower was briefly silhouetted against the distant Rocky Mountains.

Coleman land. She was some kind of a fool to have wanted a glimpse. Although—maybe it wasn't foolishness. Maybe it was wisdom to prepare for the first time she ran into Steve.

Not like he'd broken her heart or anything, but if she was prepared, maybe she wouldn't have quite as strong an urge to punch in his pretty face when their paths crossed.

Punch him or jump him, because as crazy as their baggage was, she still wished things had worked out differently between them.

The rattle under the hood grew louder, the temperature gauge buried in the red, and Melody debated the wisdom of pushing her truck to finish the last part of the journey.

The decision was made for her as another firecracker-like sound snapped, the wheel shaking under her hands right before the engine died altogether. Melody swore and threw open her door, stepping onto the gravel. She paused and grabbed a rag from under the driver's seat before stomping forward to work the hood release.

Even through the fabric, the heat scalded her fingers, and she'd barely gotten the hood open before a third explosion snapped in her face. She fell to her knees, narrowly escaping a scalding burst of steam that shot overhead. Steam that turned to black and coiled upward like a cry for help.

She scrambled to vertical, circling back to the driver's door, desperate to grab Lady in case things got dicier. A low rumble pulled her attention to the field beside her, a tractor jerking to a stop on the other side of the barbed-wire fence. There was no time to look—just an impression in her peripheral vision of a jean-clad man dropping from the cab to the field.
Purchase
Digital:  Amazon US | Amazon UK | Amazon CA | Barnes & Noble | Kobo | iBooks US | iBooks UK | iBooks CA | GooglePlay | Scribd | Oyster
Print: Amazon | CreateSpace
Audio: Amazon | Audible | iTunes