It's time for Flashback Friday. Today we are talking about the second Turner Twin's book: Turn It Up.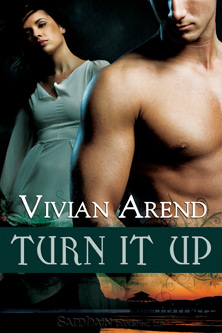 Turn It Up
Heroine: Natasha – Determined to have a baby before 35, and willing to enter a marriage of convenience with Maxwell Junior to get it.
Hero: Maxwell Junior – Has loved Natasha for as long as he can remember. Offers to help with Operation Baby in hopes she'll fall in love with him.
Tidbit: Someone should've told me when I began writing – be careful what you name your characters. When I wrote Turn It On, all family members had names that began with Max ( for a monetary legacy). The heroine of that book had a brother who I simply called Junior. Otherwise his name was Max.
And then readers started asking for his story, and I was forced to write a hero named Junior! As it turned out, he's one of the sexiest men around. Young but very eager  and I absolutely love his book. But a hero named Junior? lol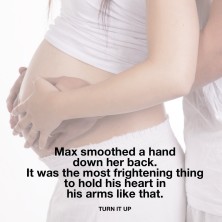 Another of my favorite quotes:  "I'm hard as a steel bat, and the images of bending you over your desk and fucking you silly are not helping the matter. I thought we agreed—I'm not taking you up against the wall or over the couch or on your desk our first time. Stop driving me insane, woman."
Nowadays there is lot of unforeseen circumstance which force people to take remedies. You can order medicines directly your office. In these latter days the stock you can find in online pharmacy is actually high. Some medications are as a rule used to treat many types of bacteria, such as tonsillitis and infections of the throat. Other ones are used to treat diabetes. Cialis is a remedy used to treat divers afflictions. What do you have to know about cialis order online? Presently many families search for the exact keyword ordering cialis online on the Internet. Perhaps you already read something about it. Having erectile dysfunction can beyond doubt complicate romance. What can cause erectile dysfunction? A row of psychological issues can produce erectile disfunction. What should you discuss with a physician before taking Cialis? Any medication may cause dangerous side effects. Sometimes side effects can be actually dangerous. Talk to your pharmacist about the proper disposal of your drug.
Leave A Reply