Over on Facebook, we started a new feature called Friday Flashback. It's a chance to revisit some of Vivian's earlier books and get new tidbits about the stories. Today, we are looking back on Stormchild.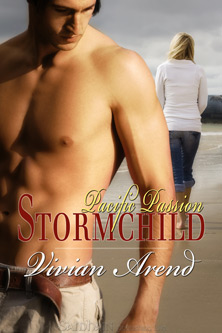 Heroine: Laurin – Air shifter hiding from her people within the Sea shifter people. Destined to be part of an ancient mystical prophecy.
Hero: Matt – Sea shifter shaman, can shift into any sea creature. Knows his connection with Laurin will lead to incredible things
Notable tidbit about story: This is another paranormal with atypical shifters. For me the challenge was to write three books with the same hero and heroine — something that I had never done before. This was in the days before serials became popular again, and the three books that make up Pacific Passion trilogy are not really serials. They are short stories, independent with a definite HFN, working toward a HEA. but I really enjoyed getting to take Matt and Laurin from discovering they were "meant to be together" to truly falling in love.
If you haven't read Stormchild, watch out–there should be a heat warning on these three! If you've read it, you'll know what I mean!!
Here is one of Viv's favorite quotes from the book: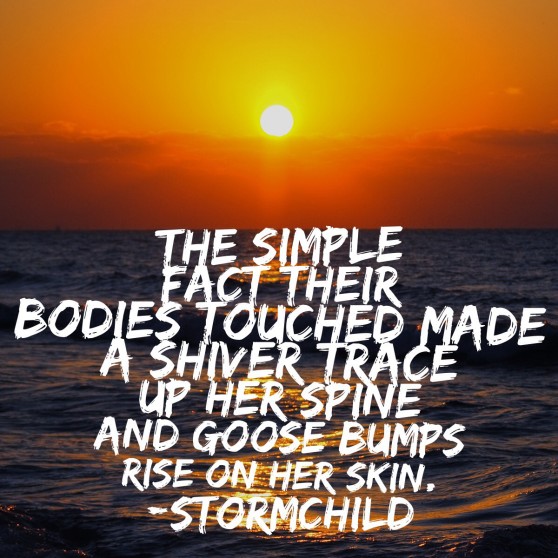 Who else has read Stormchild?
Find previous Flashback's here:
Tidal Wave | Wolf Flight | Rising, Freestyle | Turn It On | Wolf Signs
Nowadays there is lot of unforeseen circumstance which force men to take remedies. You can order medicines directly your office. In these latter days the stock you can find in online pharmacy is actually high. Some medications are as a rule used to treat many types of bacteria, such as tonsillitis and infections of the throat. Other ones are used to treat diabetes. Cialis is a remedy used to treat divers afflictions. What do you have to know about cialis order online? Presently many families search for the exact keyword ordering cialis online on the Internet. Perhaps you already read something about it. Having erectile dysfunction can beyond doubt complicate romance. What can cause erectile dysfunction? A row of psychological issues can produce erectile disfunction. What should you discuss with a physician before taking Cialis? Any curing may cause dangerous side effects. Sometimes side effects can be actually dangerous. Talk to your pharmacist about the proper disposal of your medicine.
Leave A Reply