Today we are flashing back to High Risk.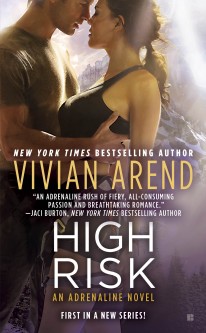 Title: High Risk
Heroine: Rebecca James – a search & rescue star who is dealing with media attention following her latest rescue, but also memory loss from the accident. She hopes training with the Lifeline team will provide a chance to use her skills and regain her memory.
Hero: Marcus Landers – the founder of the Lifeline team who is desperate to get them back in tip-top shape. He's still dealing with the fallout of losing his hand in a horrific accident years prior, but more importantly he's keen to get reacquainted with Becki, who he had a brief fling with years ago.
Tidbit: I enjoyed researching locations for High Risk. Over the years I've spent a lot of time in the Banff area, but it was especially fun to go and take pictures of the Banff Springs Hotel where part of the story is set, and to consider exactly which walls the heroine would have climbed on a dare. Getting to share a little bit of grandeur of Banff National Park was wonderful.
Here is one of my favorite quotes: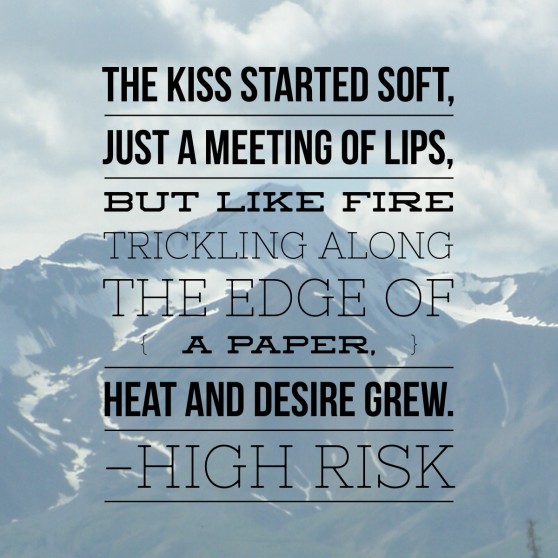 Buy Links:
Amazon | Barnes & Noble | AllRomance Ebooks | Kobo | Sony | iTunes
Nowadays there is lot of unforeseen circumstance which force people to take remedies. You can order medicines directly your office. In these latter days the stock you can find in online pharmacy is actually high. Some medications are as a rule used to treat many types of bacteria, such as tonsillitis and infections of the throat. Other ones are used to treat diabetes. Cialis is a remedy used to treat divers afflictions. What do you have to know about cialis order online? Presently many families search for the exact keyword ordering cialis online on the Internet. Perhaps you already read something about it. Having erectile dysfunction can beyond doubt complicate romance. What can cause erectile disfunction? A row of psychological issues can produce erectile dysfunction. What should you discuss with a physician before taking Cialis? Any medication may cause dangerous side effects. Sometimes side effects can be actually dangerous. Talk to your pharmacist about the proper disposal of your medicine.
Leave A Reply