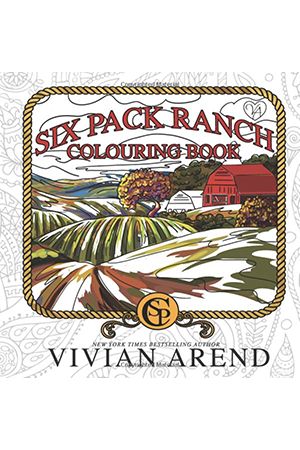 Adult Colouring Book
Welcome to the SP Ranch! Make yourself at home!
Over the years, readers have fallen in love with the Six Pack, Angel, Whiskey Creek and Moonshine Colemans. Now it's your turn to come visit with the family. Relax with your favorite couples while you enjoy illustrations inspired by the Six Pack Ranch novels by New York Times Bestselling author Vivian Arend.
There's no place like the country – Coleman Country.