About the Book
Nothing comes easy. You've gotta work for it.
Matt Coleman always figured at this point in his life, he'd be settled down with a family. Since his ex split for the big city, though, no way will he give anyone else the chance to drop-kick his heart. Physical pleasure? Hell, yeah, he'll take and give with gusto, but nothing more.
Hope Meridan is working long hours to hold on to her new quilt shop, going it alone since her sister/business partner ran off. Sex? Right, like she's got the time. Not that she doesn't have the occasional dirty fantasy about Matt. Fat chance he'd dream of knocking boots with her, the younger sister of the woman who dumped him. Nope, she'll just have to settle for friendship.
Friends would be far easier if there wasn't something combustible going on between them. And when casual interest starts to grow into something more, their tenuous bond strengthens in the heat of desire. But it may not survive the hurricane-force arrival of the last person either of them ever wanted to see again
Warning: Small-town rivals, men in pursuit and family meddling in good and bad ways. Look for a cowboy who knows how to rope, ride and rein in a hell of a lot more than eight seconds of sheer bliss.
Previously published in 2012
Buy the Book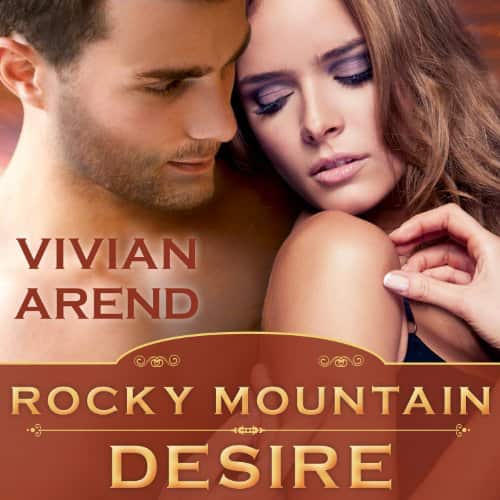 Audiobook
This book is also available on audiobook from the following online booksellers:
United States

United Kingdom

Canada
Narrator: Tatiana Sokolov
Format: Unabridged
Runtime: 7h 20m
Reviews
"Arend's skillfully written erotic passion never veers off into the improbably athletic…"
"All in all this was a naughty read that had a lot of momentum and lots of interesting story lines going."
"Miss Arend's work has been patiently waiting in my TBR pile for a long time. I just never got around to reading her books. I'm almost glad I waited, because this newly released (expanded) series is now sitting up there with some of my favorite erotic western romances."
– Ava at Guilty Pleasures Book Reviews
The Details
Published: March 13, 2012
Publisher: Arend Publishing Inc.
Formats:

Ebook

Paperback

Audiobook



ISBN-10: 1544129912
ISBN-13: 978-1-941456-20-0 / 978-1544129914
ASIN: B06WGTB4YL
Genres & Tropes
Western Romance, Cowboy Romance, Contemporary Romance, Ranch Romance, Cowboys