About the Book
It's the quiet ones who take you by surprise.
Beth Danube's emotionally abusive husband is dead and buried. So is her heart. It's no big deal, she has all she wants: her three little boys and a fresh start in a small Alberta town. What she doesn't want is another man in her life—not now, maybe not ever.
After ten years of unsatisfactory, missionary-position sex, she never expected her libido to reawaken. One look at sex-in-boots Daniel Coleman in a Calgary bar, though, blows the dust off her sexuality.
Sensing an edge of desperation, even fear, beneath Beth's come-on, Daniel finds himself giving in to the powerful urge to let his normally subdued desires run wild. The lady wants non-judgemental, non-vanilla sex? She's got it—in and out of the bedroom.
At first, friends with blazing-hot benefits is more than enough. Then she realizes Daniel is burning away the protective fortress around her heart…and the guilty secret she dare not reveal.
Warning: One woman determined to retake control of her life, a man with the single-minded purpose of offering her—and her body—everything she needs. Inappropriate behaviour in barns, change rooms, and oh-my-gawd phone sex with a cowboy.
Previously published in 2012
Buy the Book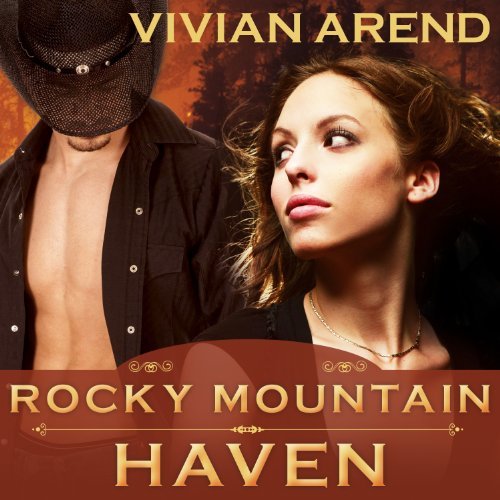 Audiobook
This book is also available on audiobook from the following online booksellers:
United States

United Kingdom

Canada
Narrator: Tatiana Sokolov
Format: Unabridged
Runtime: 6h 50m
Reviews
"I want more Six Pack Brothers!! Beth and Daniel's sorry is so complete, the way Vivian adds the cousins and brother as side characters kept me wanting more from her stories. It was great to see Blake and Jaxi from book one, not so great to see Helen with Matt though. I can't wait for the next story in this series."
– Charnel at Guilty Pleasures Book Reviews
"The romance was so sweet and yet very sexy. I loved Daniel and Beth so much, I wanted to cheer for them and see them both find happiness and comfort in each other. The series has quickly become a favorite of mine, with the dynamics between the brothers and cousins and potential spouses so reminiscent of a real family with real issues and real love for each other. I can't wait for more and more books in the series!"
– MinnChica at The Book Pushers
Awards & Honors
New York Times ebook extended list (#31) (January 2012)
USA Today bestseller list (#102) (January 2012)
Best Erotic Western Romance EPPIE of 2010
The Details
Published: January 10, 2012
Publisher: Arend Publishing Inc.
Formats:

Ebook

Paperback

Audiobook



ISBN-10: 1544129904
ISBN-13: 978-1-941456-19-4 / 978-1544129907
ASIN: B06X939KBV
Genres & Tropes
Western Romance, Cowboy Romance, Contemporary Romance, Ranch Life, Cowboys