About the Book
Sometimes even Angels must learn to fly…
Allison Parker needs a convincing excuse to come home to Rocky Mountain House. A hopelessly romantic reason that won't let her mother suspect the truth—that Allison has discovered Mom is keeping a terrible secret from the family.
Gabe Coleman is struggling with two of the roughest parts of ranching: dealing with his bull-headed mule of a father, and making enough to pay the bills. When his old friend Allison offers to help him develop his ideas for organic ranching—in trade for pretending to be her fiancé—it sounds like the perfect set-up.
Yet the deception leads them in an unexpected direction, where their shared daily hells are erased by nights of heavenly distraction. It's not supposed to be real, but once the gates are opened, there's no denying they've found in each other a little bit of paradise.
To break free of the past and face the future, though, will take more than temporary pleasures. It'll take putting their hearts on the line.
Warning: Tortured hero with a guardian-angel complex, grief-stricken heroine willing to sacrifice everything for family. Break out the tissues, this trip to the ranch is a heartbreaker on the way to the HEA.
Previously published in 2012
Buy the Book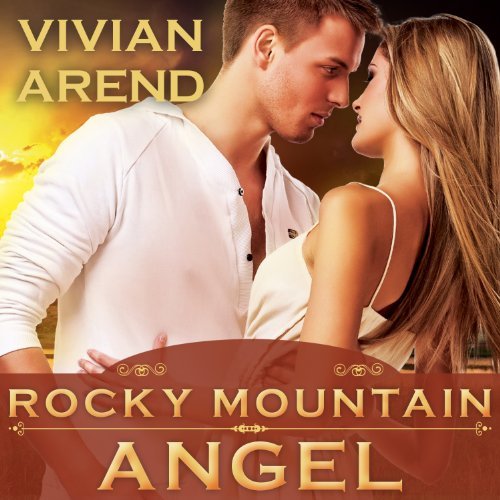 Audiobook
This book is also available on audiobook from the following online booksellers:
United States

United Kingdom

Canada
Narrator: Tatiana Sokolov
Format: Unabridged
Runtime: 7h 29m
Reviews
"I was surprised that the author moved away from the Colman brothers to give us cousin Gabe's story at this juncture, but in no way was I disappointed. I love this series because the characters are interesting with real life hassles and conflicts that are dealt with realistically. I also love the strong family unit and the love and support that is felt throughout the story even during the conflicts. I should also mention that Ms. Arend writes her sex scenes brilliantly. Super hot, super sexy."
– Helyce, Smexy Books
"Rocky Mountain Angel is a sweet, sexy romance with a couple, that despite the emotional turbulence in their lives, find love and stability in each other. Their support of each other through their tough times was touching. I really enjoyed this romance."
The Details
Published: November 20, 2012
Publisher: Arend Publishing Inc.
Formats:

Ebook

Paperback

Audiobook



ISBN-10: 1544129939
ISBN-13: 978-1-941456-21-7 / 978-1544129938
ASIN: B06X6KPYW4
Genres & Tropes
Western Romance, Cowboy Romance, Contemporary Romance, Cowboys, Ranch Life