Woohoo! The Olympics are on their way, and being a Canada girl, I've got to love the fact that they are being held in my current home province of B.C. as well!!
We've got the DVR set to record and over the next days we'll be watching WAY more TV than is good for anyone.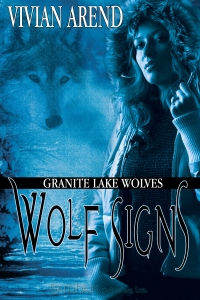 Some great news things to share along the way as well.
If you haven't voted yet in the Sammies–these are your chance to give your picks for top hero/heroine/story and artwork of 2009. My books Wolf Signs, Tidal Wave and Wolf Flight are all eligible. It doesn't get much better than this kind of artwork!!
Sammie's knockin'! Will you answer?
Smokin' hot heroes, and the heroines who tame them. Melt-the-pages ménage. Ground-breaking gay romances. And cover art suitable for framing!
Bringing them to you was easy. Now comes the hard part—choosing your favorites!
Click here to vote for your top three picks in eight categories spanning Samhain's 2009 ebook and print releases.
I'll be posting a snippet tomorrow, and then on Monday there's a nice little piece of news coming your way…
On the writing front, I submitted Whirlpool to my editor, and I'm continuing to work on Wolf Tracks. TJ just chased off a grizzly bear. Oh! I'm also working on edits for Rocky Mountain Haven, so I'm guessing if all goes well it could be out before June.
Exciting!
Nowadays there is lot of unforeseen circumstance which force men to take remedies. You can order medicines directly your office. In these latter days the stock you can find in online pharmacy is actually high. Some medications are as a rule used to treat many types of bacteria, such as tonsillitis and infections of the throat. Other ones are used to treat diabetes. Cialis is a remedy used to treat divers afflictions. What do you have to know about cialis order online? Presently many families search for the exact keyword ordering cialis online on the Internet. Perhaps you already read something about it. Having erectile disfunction can beyond doubt complicate romance. What can cause erectile malfunction? A row of psychological issues can produce erectile dysfunction. What should you discuss with a physician before taking Cialis? Any medication may cause dangerous side effects. Sometimes side effects can be actually dangerous. Talk to your pharmacist about the proper disposal of your medicine.
Leave A Reply