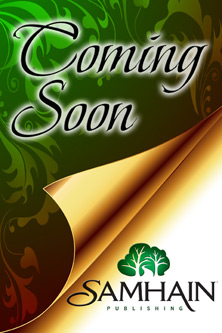 I'm very pleased to let you know that Takhini Wolves, Book 2 is now officially on the slate for a 2012 release.
SILVER MINE will introduce you to a few new characters as well as bring back Shaun, Gem, Evan and Caroline. The heroine of the book is Caroline's sister, and the hero? He's shaping up to be one of my favorites so far. Chase Johnson has secrets upon secrets with a heart of gold…or should I say silver, in keeping with the title?
The proposed date for release is September, 2012, so a year after Black Gold released. **covers ears to stop the screams**. I know, that sounds like a long time right now, but with the cowboy books coming bam bam bam over the next while, this is really the first time that it's possible for a release. And with WOLF LINE out in June, that will help with a dose of wolfies in between.
It's one of the issues I'm dealing with balancing as a writer of both contemporary and paranormal genres, and as a series writer. If I only wrote paranormal I suppose I could have a new book out every 3 months. Or I could stop writing the wolfies and only write the cowboys or the Xtreme series for a couple years. Neither of those ideas really appeal to me.
I'm hoping that at some point to get into a more steady routine, with alternating contemp and paranormal releases. Often  enough to keep everyone happy. I'll let you know how that goes!
Nowadays there is lot of unforeseen circumstance which force people to take remedies. You can order medicines directly your office. In these latter days the stock you can find in online pharmacy is actually high. Some medications are as a rule used to treat many types of bacteria, such as tonsillitis and infections of the throat. Other ones are used to treat diabetes. Cialis is a remedy used to treat divers afflictions. What do you have to know about cialis order online? Presently many families search for the exact keyword ordering cialis online on the Internet. Perhaps you already read something about it. Having erectile dysfunction can beyond doubt complicate romance. What can cause erectile malfunction? A row of psychological issues can produce erectile disfunction. What should you discuss with a physician before taking Cialis? Any medication may cause dangerous side effects. Sometimes side effects can be actually dangerous. Talk to your pharmacist about the proper disposal of your drug.
Leave A Reply