Make Some Noise- new Release

Day six and let the arwhoooooing commense. Book 3 in the Granite Lake Wolves, Wolf Games, is out today. One year less a day from the release of the first story and the start of the adventure. I've still got a number of days to share about people that have touched me during the past year, but today is to say thank you to the people I've really grown to love.
Readers. You make me smile when you write to me. When you blog about my stories, and when you tell your friends. I learn from your comments and I appreciate you so much. Today's prize is something to make you smile.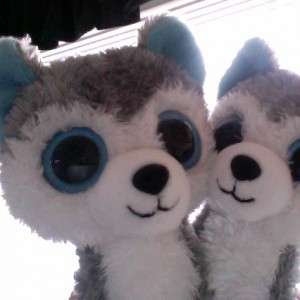 Wolfie, versions #2a&b- yes there are two of them! (Wolfie#1 was given out back in October and now has a great home with a wonderful fan and her daughter.) There's something about the stuffies that can't be beat.
——–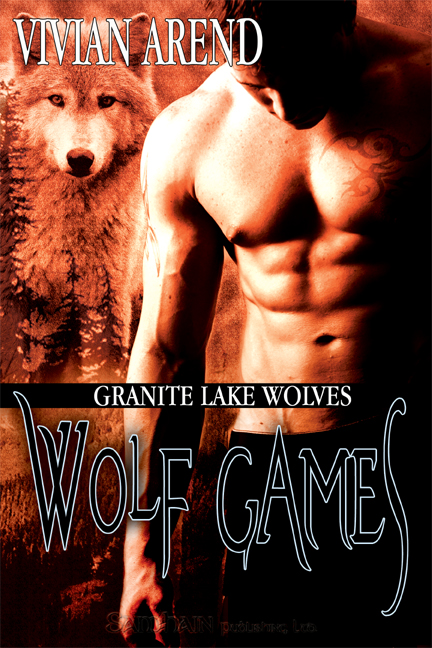 True love's path never did run smooth.
Granite Lake Wolves, Book 3
After seven years of total denial, Maggie Raynor's body—and her inner wolf—are in full revolt. Weak and shaky, she literally falls into the very large and capable arms of the Granite Lake Beta, Erik Costanov. The last thing she wants is a mate, particularly when just looking at another wolf scares her to death. And one as big and sexy as Erik? Really bad idea, no matter what her libido says.
Erik expected to meet Maggie in Whitehorse to escort her to the home of her sister, his pack's Omega. Sheer chance puts him in the right place at the right time to catch her, but the realization that hits him with the force of a full body shot is no accident. She's his mate. An even bigger shock? She wants no part of him—not until she resolves her issues.
She'll have to work fast, because they're both selected to represent the pack during the premier sporting event for wolves in the north. Not only will she have to work as a team with Erik, she'll have to face down her fear of wolves. Especially her own.
Let the Games begin.
Warning: Contains uber-sexy werewolves of Russian descent, reluctant mates and exotic travels through the Yukon wilderness. Includes sarcasm and hot nookie under the Midnight Sun.
Available at My Bookstore & More
——-
If you need the rules, they are here. To enter to win the Wolfies tell me about your favorite stuffed animal, from now or the past.
Nowadays there is lot of unforeseen circumstance which force folk to take remedies. You can order medicines directly your office. In these latter days the stock you can find in online pharmacy is actually high. Some medications are as a rule used to treat many types of bacteria, such as tonsillitis and infections of the throat. Other ones are used to treat diabetes. Cialis is a remedy used to treat divers afflictions. What do you have to know about cialis order online? Presently many families search for the exact keyword ordering cialis online on the Internet. Perhaps you already read something about it. Having erectile dysfunction can beyond doubt complicate romance. What can cause erectile disfunction? A row of psychological issues can produce erectile disfunction. What should you discuss with a physician before taking Cialis? Any treatment may cause dangerous side effects. Sometimes side effects can be actually dangerous. Talk to your pharmacist about the proper disposal of your medicine.