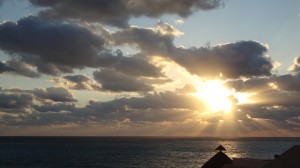 I'm excited, sometimes, for the weekend. It seems a good chance to get a lot done, only that's not always a good thing. Since it's the spring, there's a million spring cleaning things I could/should/must do, but am I doing them?
No. Silly question.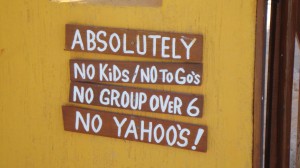 I'm playing with stories and synopsis and –shhhh– really hoping that my hubby feels good enough to go outside and work all day so I don't have to feel guilty about working on writing. I'm at a fun part in the current story, as well as finishing the final clean up on TJ's wolfie book, so I could easily get lost in a computer haze for three days straight.
I did have a lovely thought today, that I'm eager to put into action. I've mentioned a few times that many of the settings for my stories are real (although the wolf shifting part? I'll never tell…) and I thought it would be fun to start showing off some of the pictures I have from trips. I'm going to try posting maybe once a week, but of course that depends on how busy I manage to get myself.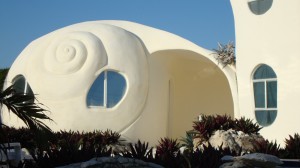 And then I started thinking I could make the pictures into slideshows, and post them on youtube and then add them under the stories they inspired and…
Do you see why I have that little plaque on my desk that says 'Subject to bursts of enthusiasm?' 🙂 And if you'd like to hear me talk about that a little more, I was intereviewed this month at TRS. I'm also going to be dropping in at Manic Readers (really, Ivy, I'll get it done this weekend…) and I'm hoping to drop in at Leah Braemel's again soon.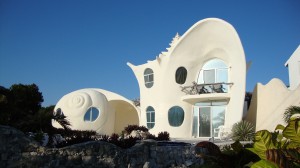 All sorts of fun things to play with. So how about I leave you with this–the picture at the top of the post is from our recent trip to Mexico- a morning sunrise before the clouds all disappeared and we sat in the sun for the full day. These couple of pictures are a house! We stayed on Isla Mejere, a small island across from Cancun, and found it very relaxing and quiet. Every morning we walked for at least an hour, just taking different routes to get back into the central town and pick up fresh fruit from a woman selling these delicious mangos and …OMG…avocados the size of two fists. I had fresh guacamole every day.
Nowadays there is lot of unforeseen circumstance which force men to take remedies. You can order medicines directly your office. In these latter days the stock you can find in online pharmacy is actually high. Some medications are as a rule used to treat many types of bacteria, such as tonsillitis and infections of the throat. Other ones are used to treat diabetes. Cialis is a remedy used to treat divers afflictions. What do you have to know about cialis order online? Presently many families search for the exact keyword ordering cialis online on the Internet. Perhaps you already read something about it. Having erectile disfunction can beyond doubt complicate romance. What can cause erectile dysfunction? A row of psychological issues can produce erectile disfunction. What should you discuss with a physician before taking Cialis? Any curing may cause dangerous side effects. Sometimes side effects can be actually dangerous. Talk to your pharmacist about the proper disposal of your remedy.
Leave A Reply