Can you believe we've gone through all of Viv's books already? This week we are flashing back to just a few short weeks ago to the most recent Six Pack Ranch book, ROCKY MOUNTAIN ROMANCE.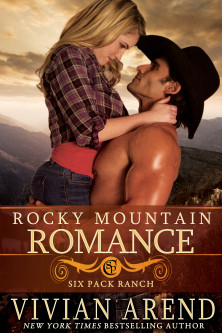 Title: Rocky Mountain Romance
Heroine: Melody Langley – She's returned to Rocky Mountain House to continue working as a large animal vet, and has ZERO intention of rekindling her relationship with Steve. They'd tried, it didn't worked- time to move on.
Hero: Steve Coleman – The oldest of the Moonshine Coleman clan, he was hit hard when Melody dumped him. He's spent the last 10 months making himself into a better man. He's willing to go to any lengths to win back the one woman who stole his heart.
Tidbit: I loved returning to Rocky Mountain House and dipping more deeply into another branch of the family. (Yes, I will get to Jesse's story. Now, hush 😉 )
Part of what I love so much about the Six Pack Ranch is how the family mixes it up. That's what happens in big clans–you go somewhere, and you'll see the exact people you were hoping to avoid!
And can I mention that pitcher of beer? No further spoilers, but someone mentioned they were tired of hearing about the beer. Yup. So were Steve and Melody. That's why they'll still be hearing about it when they've been together for 50 years.
Because that's what family does. They torment those they love. 😀
Here is one of my favorite quotes: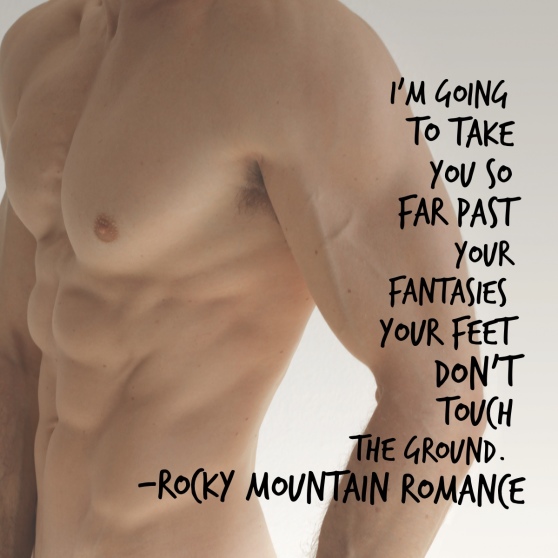 Buy Links
Digital: Amazon | Barnes & Noble | Kobo |iBooks | ARe
Print:  Amazon
Nowadays there is lot of unforeseen circumstance which force humanity to take remedies. You can order medicines directly your office. In these latter days the stock you can find in online pharmacy is actually high. Some medications are as a rule used to treat many types of bacteria, such as tonsillitis and infections of the throat. Other ones are used to treat diabetes. Cialis is a remedy used to treat divers afflictions. What do you have to know about cialis order online? Presently many families search for the exact keyword ordering cialis online on the Internet. Perhaps you already read something about it. Having erectile dysfunction can beyond doubt complicate romance. What can cause erectile disfunction? A row of psychological issues can produce erectile malfunction. What should you discuss with a physician before taking Cialis? Any therapy may cause dangerous side effects. Sometimes side effects can be actually dangerous. Talk to your pharmacist about the proper disposal of your medicine.
Leave A Reply