Today we are flashing back to the second book in the DreamMakers series, LOVE IS A BATTLEFIELD.
Title: Love is a Battlefield
Heroine: Pepper Wilson – Home from college and looking to start her adult life, the last thing Pepper wants is to rely on her big brother and his friends to help her find a job. But Jack can't seem to let her out of his sights.
Hero: Jack Hunter – Having Pepper work at DreamMakers is turning out to be better than he expected. However, keeping his hands to himself is getting harder and harder every time he and Pepper are in the same room together.
Tidbit: Book 2 written with my buddy ELLE, and the best thing I can share? We have so much fun with these books. Have you ever done something that's work, but when you're finished, you feel totally refreshed? That's what writing with Elle is like.
And it's not much of a tidbit, but reminds me that I hope all of you have people like that in your life. Because we need BFFs in this world!
Here is one of my favorite quotes: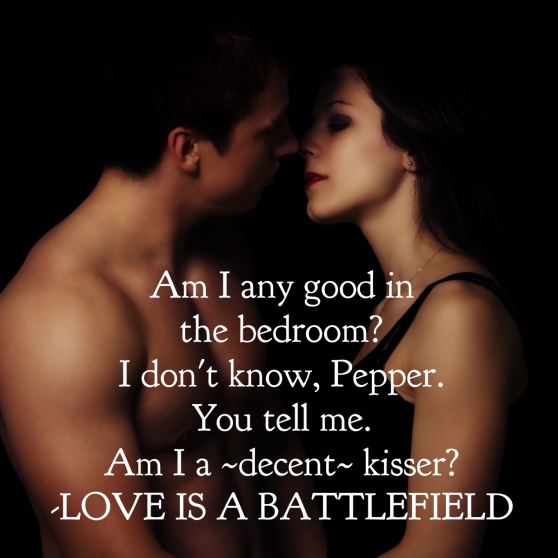 Buy Links:
Digital: Amazon | Barnes & Noble | Kobo | iBooks | All Romance eBooks
Print: Amazon
Nowadays there is lot of unforeseen circumstance which force humanity to take remedies. You can order medicines directly your office. In these latter days the stock you can find in online pharmacy is actually high. Some medications are as a rule used to treat many types of bacteria, such as tonsillitis and infections of the throat. Other ones are used to treat diabetes. Cialis is a remedy used to treat divers afflictions. What do you have to know about cialis order online? Presently many families search for the exact keyword ordering cialis online on the Internet. Perhaps you already read something about it. Having erectile malfunction can beyond doubt complicate romance. What can cause erectile dysfunction? A row of psychological issues can produce erectile dysfunction. What should you discuss with a physician before taking Cialis? Any curing may cause dangerous side effects. Sometimes side effects can be actually dangerous. Talk to your pharmacist about the proper disposal of your drug.
Leave A Reply