DreamMakers Series Feature
Back in 2014/15, my good friend Elle Kennedy and I had a blast writing a series together. Three military friends who are now retired but instead of starting a security company like most of their buddies, they end up running a dating type service.
Yeah, it's a little off the wall, but it was so much fun. The books are red hot, the guys are total bromance, and we loved the fun of diving into the DreamMakers world. (Two of these books have mfm menages in them, but all finish with dedicated m/f happily-ever-afters.)
If you've never read them before, prepare to fall in love with Parker, Jack, and Dean.
TROPES:
Parker and Lynn: one-night stand to forever. Good girl getting lessons in getting dirty.
Jack and Pepper: best friend's little sister. Opposites attract.
Dean and Emma: second chances. Reformed playboy.
All Fired Up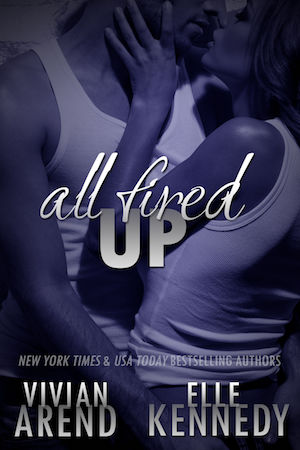 He's ready to lead the way
As the owner of DreamMakers Inc., Parker Wilson takes the skills he learned as a Ranger to help men win in the love department, using every resource available to plan the perfect date. But when a routine recon turns into an unexpected night of fiery passion, Parker's mission becomes personal—and he won't give up until Lynn Davidson is all his.
She's more than willing to follow
Lynn is a goner from the moment she lays eyes on the delectable Parker. She's tired of sticking to the straight and narrow. It's time to walk on the wild side, and what better way than in the arms of the most irresistible man she's ever met? But when their red-hot affair is threatened, it'll take a team effort to make their dreams come true.
iBooks ♥ Google Play ♥ Amazon ♥ Barnes & Noble ♥ Kobo
Love Is A Battlefield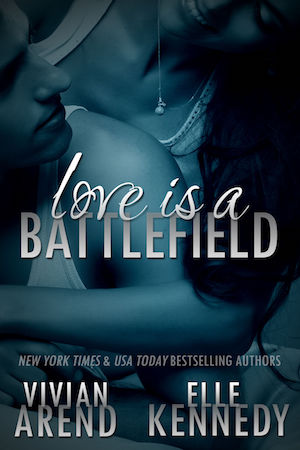 He's ready to admit she's all grown up…
After two tours of duty, former Army Ranger Jack Hunter is back in the US, working to keep DreamMakers a brilliant success. Now that his best friend's little sister is home from college, it's time to retire his hands-off policy and take action. He wants Pepper Wilson in his bed, but seducing the feisty redhead could be dangerous for more than one reason.
She's ready to push all his buttons…
Pepper is tired of being bossed around by everyone in her life, especially arrogant, annoying, overbearing Jack Hunter. While she can't deny the man is out-of-this-world gorgeous, his alpha routine is getting old. His steely determination proves a match for her own, though, and the attraction simmering between them ignites into fiery passion.
But can their wild sexual exploration turn into more without someone getting burned?
iBooks ♥ Google Play ♥ Amazon ♥ Barnes & Noble ♥ Kobo
Don't Walk Away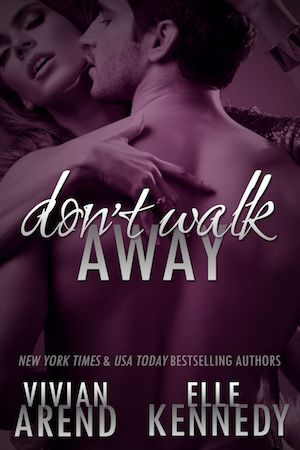 He wants to rock her world—in bed and out of it
For former Army Ranger Dean Colter, sexual escapades and wild flirtations are the norm—but it wasn't always that way. Years ago, the DreamMakers co-owner was a one-woman kind of guy until he tore Emma Lee's heart apart. Yet he's never forgotten her, and when Emma waltzes back into his life, a second chance is suddenly within his reach…and he'll be damned if he'll screw up again.
She wants her world to stop spinning apart
Emma's no longer the naïve girl she used to be. Now a successful designer in the fashion world, she refuses to let Dean's killer smile and sweet-talking ways distract her from her goals. But being the target of Dean's full-out seduction isn't easy to resist, even as the dynasty she's built teeters toward disaster. This time she might the one who breaks both their hearts when she has to walk away.
iBooks ♥ Google Play ♥ Amazon ♥ Barnes & Noble ♥ Kobo
Nook Coupon Code
Nook readers:
I have a special surprise for you! While you can get All Fired Up for free at ANY retailer, you can also get Love is a Battlefield and Don't Walk Away for 50% off. Just use the coupon code BNPDREAM50 at checkout!