Cool New Books- A Week to Be Wicked- Tessa Dare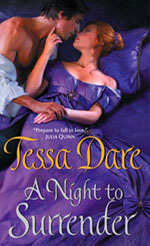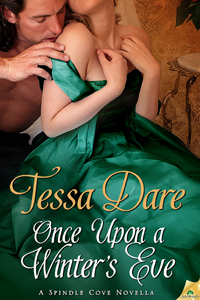 During the book signing in Vegas, Tessa read a snippet from the first book in the Spindle Cove series. I was so enticed I bought the book myself and read it on the way home. I LOVED it. LOVED. I had read the Christmas novella Once Upon a Winter's Eve back in December, but the fact this was a novel meant I had more time to really get into Tessa's amazing setting. And her writing! Oh. My. I'm in complete envy at the way she works with words. I totally forgot I was reading, and that to me is a sign of a great author.
Enough gushing. Book 2 is out today, and it looks full of more of all the things I enjoyed about the first. The hilarious banter between hero/heroine, the always interesting plotline. The smexy times…I'm going to become a historical junkie, and it's it's going to be Tessa's fault.
You want this book. WANT. Like now…
But since I know some of you are order-reading freaks, I'm going to help your addiction ('cause I'm nice that way :D ) and I'm giving away copies of the first book in the series, just to get you hooked. **A Night To Surrender has also been nominated in the 2012 Ritas! Go Tessa!** I'll give away 5 copies to each location this posts- ie, 5 at my blog, 5 at Facebook, 5 at Goodreads. Just leave a comment for your chance to win and I'll be back Friday to give away the prizes. In the meantime, buy book 2 so you'll have it ready to roll.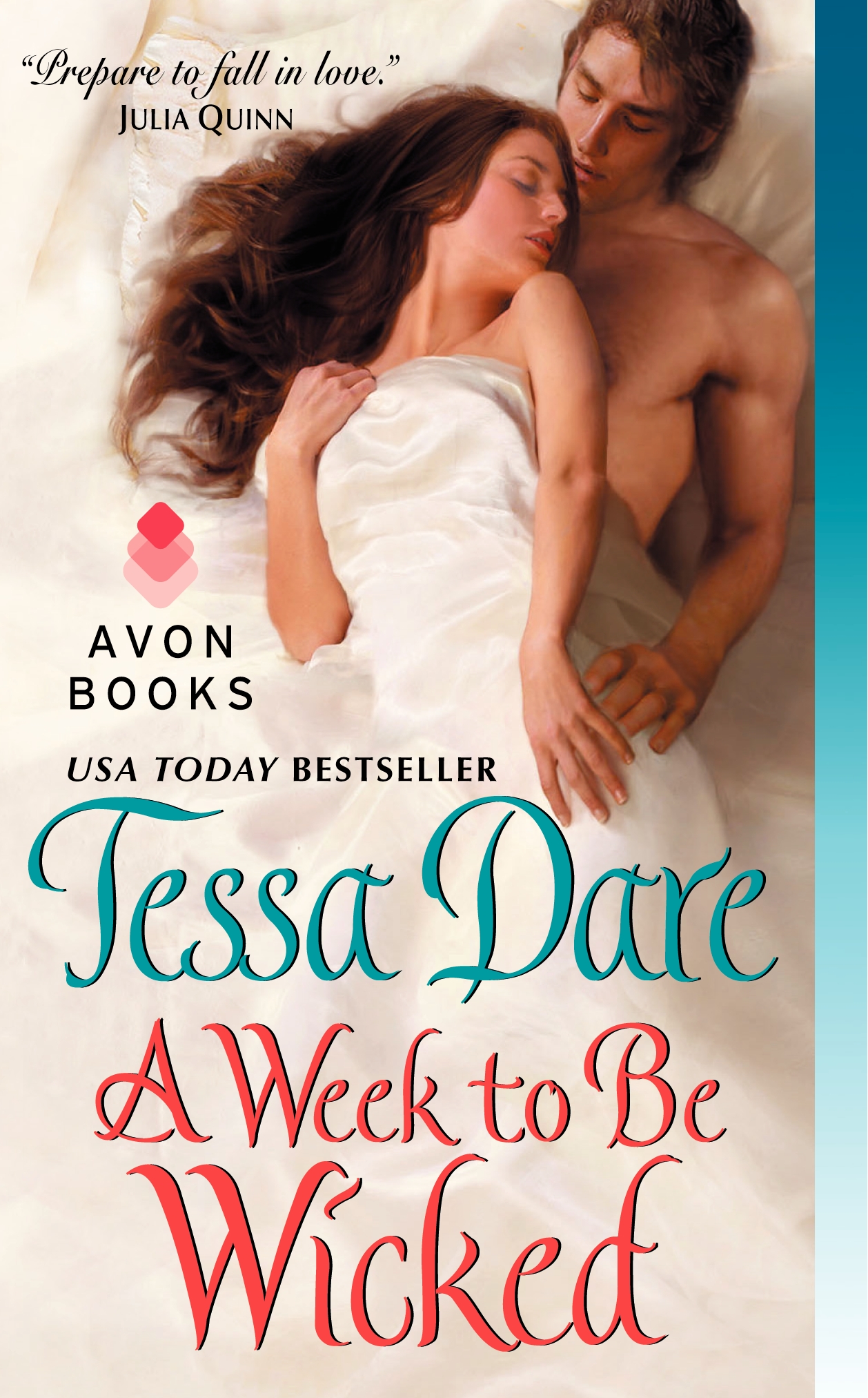 When a devilish lord and a bluestocking set off on the road to ruin…
Time is not on their side.
Minerva Highwood, one of Spindle Cove's confirmed spinsters, needs to be in Scotland.
Colin Sandhurst, Lord Payne, a rake of the first order, needs to be… anywhere but Spindle Cove.
These unlikely partners have one week
to fake an elopement
to convince family and friends they're in "love"
to outrun armed robbers
to survive their worst nightmares
to travel four hundred miles without killing each other
All while sharing a very small carriage by day and an even smaller bed by night.
What they don't have time for is their growing attraction. Much less wild passion. And heaven forbid they spend precious hours baring their hearts and souls.
Suddenly one week seems like exactly enough time to find a world of trouble.
And maybe…just maybe…love.
 Spindle Cove, Book Two
March 27, 2012, Avon Books
ISBN-10: 0062049879   ISBN-13: 978-0062049872
Print: Amazon | B & N | Indiebound | Powell's | Books-a-Million | Chapters
Digital: Kindle | Nook
Nowadays there is lot of unforeseen circumstance which force men to take remedies. You can order medicines directly your office. In these latter days the stock you can find in online pharmacy is actually high. Some medications are as a rule used to treat many types of bacteria, such as tonsillitis and infections of the throat. Other ones are used to treat diabetes. Cialis is a remedy used to treat divers afflictions. What do you have to know about cialis order online? Presently many families search for the exact keyword ordering cialis online on the Internet. Perhaps you already read something about it. Having erectile malfunction can beyond doubt complicate romance. What can cause erectile dysfunction? A row of psychological issues can produce erectile dysfunction. What should you discuss with a physician before taking Cialis? Any curing may cause dangerous side effects. Sometimes side effects can be actually dangerous. Talk to your pharmacist about the proper disposal of your drug.