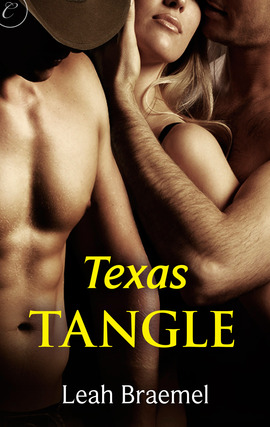 So here's an interesting twist– Leah Braemel is a fellow Canadian–and even though she lives out east in Ontario, and I'm nearly dipping my toes in the Pacific, we spend a fair bit of time together online. Thank you LORD for the internet!!
We're both tried and true pantsers–ie  we start writing and see where the story takes us. Well, that is we WERE pantsers until we started chatting and poking and prodding each other, and we're now coming up with new ways to get the stories down on paper for you to enjoy. We're calling it plotsing. 😀 We still get to go wild at times, but we're trying to at least cut off a few of the bunnytrails that can distract us.
So why share that with you? Couple reasons. One, Leah has a new story out tomorrow. I got to see the progress as she worked this into a full story.
And interestingly enough, I also have a book out tomorrow! Lovely coincidence.
When we talked about doing a little promo, she was pretty blogged out, so I decided to interview her instead. Actually, we went to Chat and I'm copying and pasting parts. Ready? No…no you're not 😉
—-
me:
okay, diving into something…
Leah: ok
splash
me: tell me your first response to the following—
funny girl
Leah: Barbra Streisand
me: that wasn't a question
lol
Leah: you said to tell you my first response to the following
me: giggle. I need more coffeeeeeeeee
Leah: I'm cutting down today, need sleeeeeep
okay, anyway, dive away, I'll behave. Sorta
*how do you take your coffee*
and through an IV is totally an answer…
Leah: liquid creamer (flavored) and a spoonful of Splenda (I'm not allowed milk or any dairy products in the morning, nor am I allowed soya, so no dry creamer, so I have to buy the expensive bottles of liquid creamer) and no sugar allowed either 🙁 I only recently started drinking coffee because of the no-milk issue, used to be a tea granny but can't stand tea without milk and I have this big 16 ounce mug with kitty cats on it. I go through three of them usually in a morning
me: tea with milk?
ICK!
Leah: the first one is pretty much inhaled
me: you need better teas
Leah: hey, English parents here. milk in the tea. Although I can take tea with honey and lemon, it's okay, but not all the time
me: (oops–sorry, forgot the British influence…)
Leah: LOVE English or Irish breakfast tea — best over in England. Think it's something in their water, cuz i bought some over there and brought it home. Not the same
me: double bergamot English breakfast is GOOD
Leah: don't like Earl Grey shudder like drinking perfume
like oolong
me: sooo funny how all our taste buds are different…onward
*favorite breakfast*
Leah: banana bread french toast
me: *colour for a heroes eyes*
Leah: grey
me: go Canadian spelling!!
*most mispelt or typoed words*
Leah: form instead of from
thign instead of thing
*colour of the walls in the room you usually work in*
Leah: white — I REALLY want to paint them, but it's Gizmo Guy's office and I'm waiting until Guitar Hero moves out and then I'll probably paint his room hunter green and work up there
me: lol
*three places in Texas*
Leah: Arlington, Cleburne, and Fort Worth
me: *where you'd like to go for a short getaway*
Leah: BANFFF!!!!!
long, short, I don't care, I want to go back there
me: LOL!! *where would you go if you had 3+ months?*
Leah: England
me: which part?
(hint, it's BIG!)
Leah: everywhere in England — I'd start in York, then hit the Cotswolds, then leave England and head to Wales
*worst time waster as an author*
Leah: Mahjong
me: lol
really?
Leah: came with the computer, part of Windows Media Center
*fill in the next thing that happens–give me three different options–hero walks around corner of room and find heroine is…*
Leah: wrestling with some repair on her car
under her desk hooking up some new device to her computer
trying on lingerie
me: love your list!!
Leah: (she's not trying to repair her car while trying on lingerie though)
*one of your favorite scenes in TT*
Leah: There's a love scene towards the end that I really like, it hints at something more between Dillon and Brett but leaves it to the readers' imagination
Leah: and the "dinner scene" where they go to visit Dillon's family and Dillon's grandmother guides the conversation — she's the type of old lady I plan on being
~~~
That was fun…like most of our conversations! Need to know a little more about Texas Tangle? Here's the blurb, and tomorrow the book goes live over at Carina. I hope you take a minute to check this out. 😀 Cowboys, menages. What's not to love?
~~~
Thanks to her cheating ex-husband and her thieving brother, all horse breeder Nikki Kimball has left is a bruised heart, an overdrawn bank account and an empty home. When sex-on-legs Dillon Barnett and his brooding foster-brother Brett Anderson start showing more than just neighborly attention, Nikki is intrigued…and a little gun-shy.
Dillon and Brett have a history; back in high school, the two friends fought a bitter battle over Nikki. Now, ten years later, Brett still longs to be the man in Nikki's life, but he's determined to stand back and let Dillon win Nikki's heart.
Society says Nikki must choose between the two men she loves. Is Nikki strong enough to break all the rules in order to find happiness?
~~~
Carina's website
Leah's Website and Blog
A place to buy really great Earl Grey Tea (sorry Leah…)
Nowadays there is lot of unforeseen circumstance which force people to take remedies. You can order medicines directly your office. In these latter days the stock you can find in online pharmacy is actually high. Some medications are as a rule used to treat many types of bacteria, such as tonsillitis and infections of the throat. Other ones are used to treat diabetes. Cialis is a remedy used to treat divers afflictions. What do you have to know about cialis order online? Presently many families search for the exact keyword ordering cialis online on the Internet. Perhaps you already read something about it. Having erectile disfunction can beyond doubt complicate romance. What can cause erectile disfunction? A row of psychological issues can produce erectile disfunction. What should you discuss with a physician before taking Cialis? Any therapy may cause dangerous side effects. Sometimes side effects can be actually dangerous. Talk to your pharmacist about the proper disposal of your drug.
Leave A Reply