For the Two Weeks of Wolfies Blog Tour, Vivian is giving away a kindle, stuffed with 10 paranormal romance books. We are going to spotlight each book here for the next 10 days.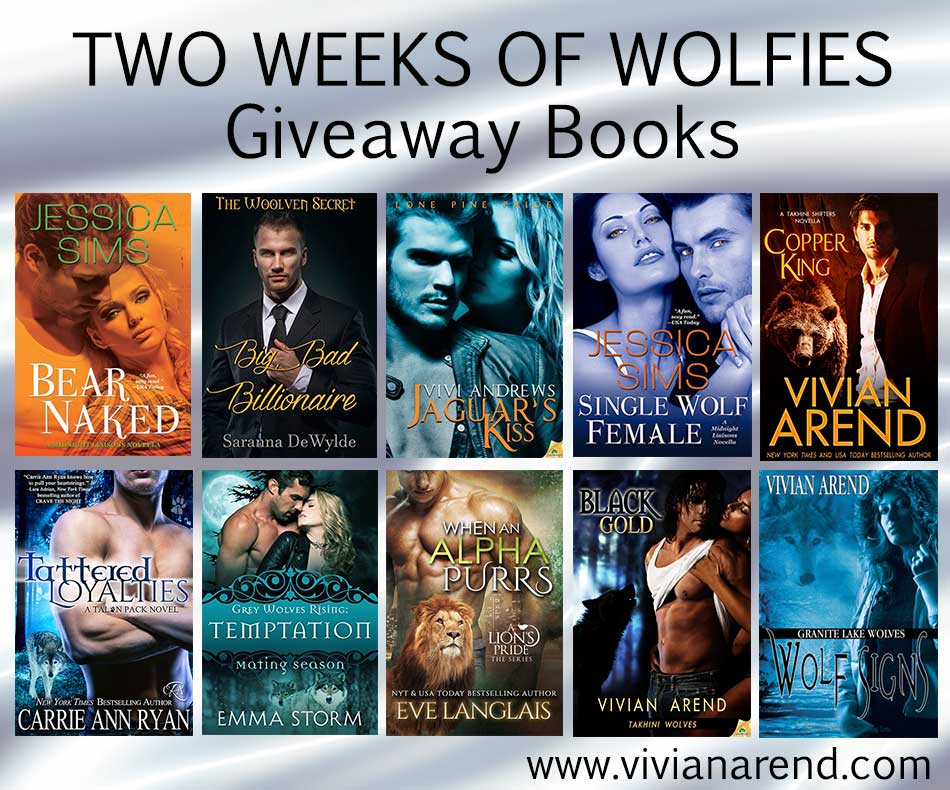 WOLF SIGNS by Vivian Arend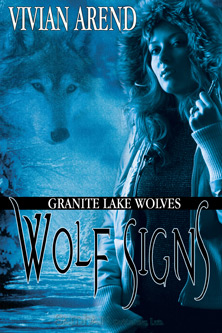 Talk about getting your signals crossed…
Robyn Maxwell doesn't care that her brother has to cancel out on their backcountry ski trip. She can do it alone. The fact she's deaf doesn't make her survival skills any weaker. The chance to get away from it all and relax in the Yukon wilderness is just what she's been craving.
Meeting wilderness guide Keil at the cabin starts cravings of another kind. Keil's one hot hunk of ripped, tasty male. Now she has to deal with raging hormones as well as strange questions about wolves and mates and challenges to the death. Keil was trying for a nice reflective retreat before challenging for the Alpha position of his Alaskan pack. He wasn't planning on meeting the woman destined to be his mate, or finding out she's not aware she has the genes of a wolf.
Between dealing with his accident-prone younger brother, a deaf mate with an attitude and an impending duel to the death, his week—and his bed—is suddenly full.
Far from the relaxing getaway any of them had in mind…
Warning: Gives a whole new meaning to the phrase 'talking with your hands.' Includes dangerous use of sarcasm and hot nookie in a remote wilderness sauna.
Amazon | Barnes & Noble | Kobo| Samhain | iBooks | GooglePlay |Scribd
Enter the Rafflecopter Giveaway here:
Nowadays there is lot of unforeseen circumstance which force people to take remedies. You can order medicines directly your office. In these latter days the stock you can find in online pharmacy is actually high. Some medications are as a rule used to treat many types of bacteria, such as tonsillitis and infections of the throat. Other ones are used to treat diabetes. Cialis is a remedy used to treat divers afflictions. What do you have to know about cialis order online? Presently many families search for the exact keyword ordering cialis online on the Internet. Perhaps you already read something about it. Having erectile disfunction can beyond doubt complicate romance. What can cause erectile dysfunction? A row of psychological issues can produce erectile malfunction. What should you discuss with a physician before taking Cialis? Any therapy may cause dangerous side effects. Sometimes side effects can be actually dangerous. Talk to your pharmacist about the proper disposal of your remedy.
Leave A Reply