For the Two Weeks of Wolfies Blog Tour, Vivian is giving away a kindle, stuffed with 10 paranormal romance books. We are going to spotlight each book here for the next 10 days.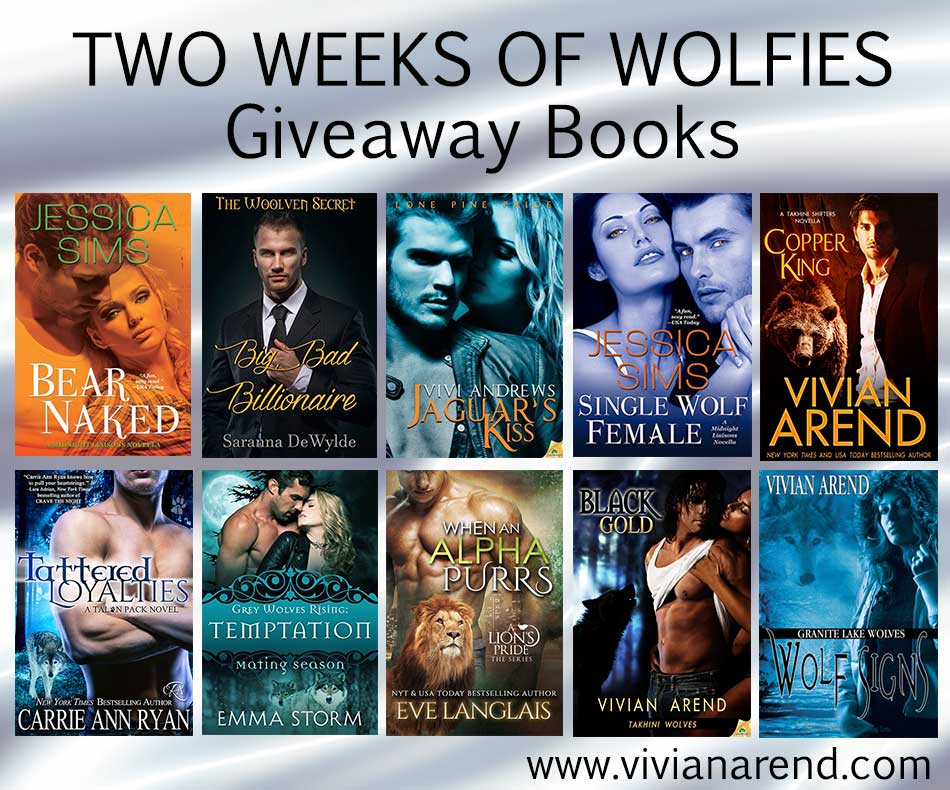 TEMPTATION by Emma Storm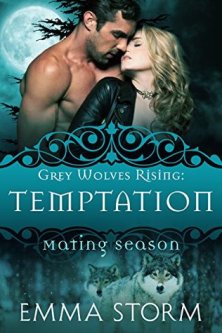 Some werewolves walk the world forever in search of their mates. Gabriel Danes was one of the lucky ones–Joy Sutton just sort of appeared in his path one night six years earlier. Unfortunately, she came along too soon, leaving him with a painful choice: succumb to temptation and rob a young girl of her innocence, or suffer through season after season until she'd experienced enough of the world to know what she would have to give up if she decided to accept his bite.
Joy didn't need four years at a university in Miami to teach her anything about the world, but she went anyway because Gabriel Danes wanted a woman, not a girl…and because it was just too painful to watch him live his life around her while she yearned helplessly for what he wouldn't give. Now she's home, and she's done. Just done.
But when Joy tracks Gabriel down to let him know she's moving to Florida for good, his tightly-leashed control snaps—and Joy realizes she did learn something during four years of college.
She learned how to claim her mate.
Enter the Rafflecopter Giveaway here:
Nowadays there is lot of unforeseen circumstance which force people to take remedies. You can order medicines directly your office. In these latter days the stock you can find in online pharmacy is actually high. Some medications are as a rule used to treat many types of bacteria, such as tonsillitis and infections of the throat. Other ones are used to treat diabetes. Cialis is a remedy used to treat divers afflictions. What do you have to know about cialis order online? Presently many families search for the exact keyword ordering cialis online on the Internet. Perhaps you already read something about it. Having erectile disfunction can beyond doubt complicate romance. What can cause erectile disfunction? A row of psychological issues can produce erectile disfunction. What should you discuss with a physician before taking Cialis? Any medication may cause dangerous side effects. Sometimes side effects can be actually dangerous. Talk to your pharmacist about the proper disposal of your medicine.
Leave A Reply