I have bad 70's songs racing through my brain right now, so let's hop straight to the snippet. The theme? Breaking up- saying goodbye. Get lost, you jerk, etc. Or then…there's the slightly sneakier version. (Psst- it doesn't work…)
From Stormchild.
~~~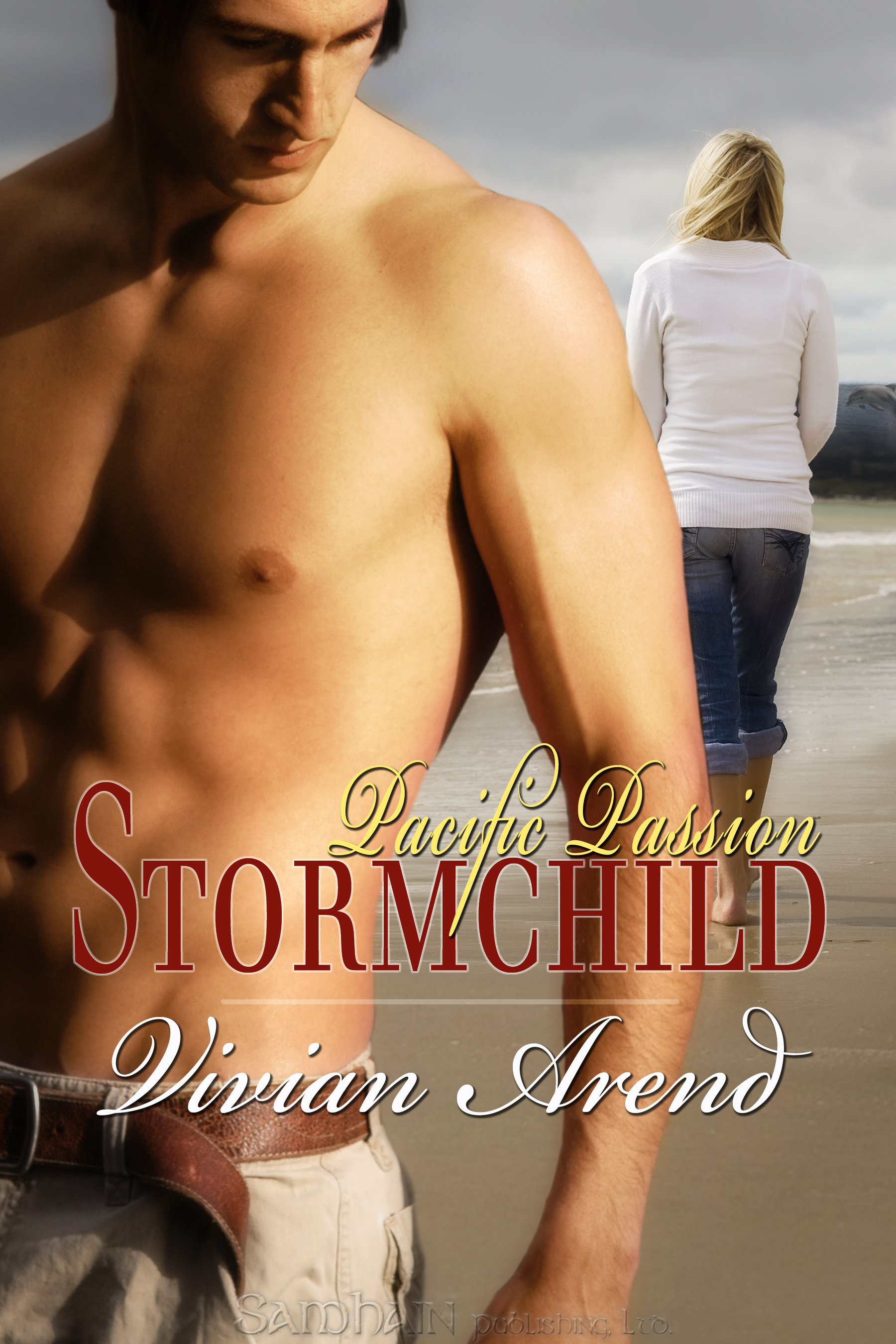 It was somehow distasteful and very trite. Yet when she woke before Matt, her first thought was to find a way to sneak out of his grasp and get to the harbor as quickly and quietly as possible.
Still, she stared at his face for a full minute, memorizing the lines, the firm bone structure. Whatever else had happened last night, she didn't regret her actions. Or at least she wouldn't if she made it out of his tent without disturbing him. She didn't need any early-morning complications. Rolling cautiously, Laurin slipped from under his muscular arm and slid off the bed. Her dress lay across the back of the chair, and she inched it over her head in an instant.
Then she was out the tent flap, returning to her own place, hoping to avoid any of the early-rising locals on their way fishing. She didn't need a lengthy tête-à-tête with anyone about why she still wore last night's clothing.
The crisp morning breeze filled her nostrils like a refreshing spring rain. It was always difficult to say goodbye to a community, but heading to a new settlement excited her as well. Laurin ducked into her own tent to change into travel gear and grab her day bag. Someone had already picked up her main suitcase and she quickly prepared for the coming trip. She wondered briefly who Mama T had conned into giving her a ride to her next teaching assignment. Most of the time she ended up on slow-moving barges or supply vessels. Occasionally a speedboat, but that convenience was far more rare. All she knew was that by nine a.m. she had to get to the harbor.
She spent her spare time on a rocky outcrop overlooking the settlement, staring at the ocean and wondering why the taste of Matt lingered in her mouth.
~~~
~~~
Come see some other poor sods kicked to the wayside by these talented authors, or at least by their characters. 😉
Lauren Dane, Ashley Ladd, Taige Crenshaw, Shelley Munro, McKenna Jeffries, Mandy M Roth, Mari Carr, HelenKay Dimon, TJ Michaels, Lissa Matthews
Nowadays there is lot of unforeseen circumstance which force people to take remedies. You can order medicines directly your office. In these latter days the stock you can find in online pharmacy is actually high. Some medications are as a rule used to treat many types of bacteria, such as tonsillitis and infections of the throat. Other ones are used to treat diabetes. Cialis is a remedy used to treat divers afflictions. What do you have to know about cialis order online? Presently many families search for the exact keyword ordering cialis online on the Internet. Perhaps you already read something about it. Having erectile disfunction can beyond doubt complicate romance. What can cause erectile dysfunction? A row of psychological issues can produce erectile dysfunction. What should you discuss with a physician before taking Cialis? Any curing may cause dangerous side effects. Sometimes side effects can be actually dangerous. Talk to your pharmacist about the proper disposal of your drug.
Leave A Reply