Release Day for A Rancher's Bride
Today is the release day of A RANCHER'S BRIDE! I can't wait for everyone to read Luke and Kelli's story.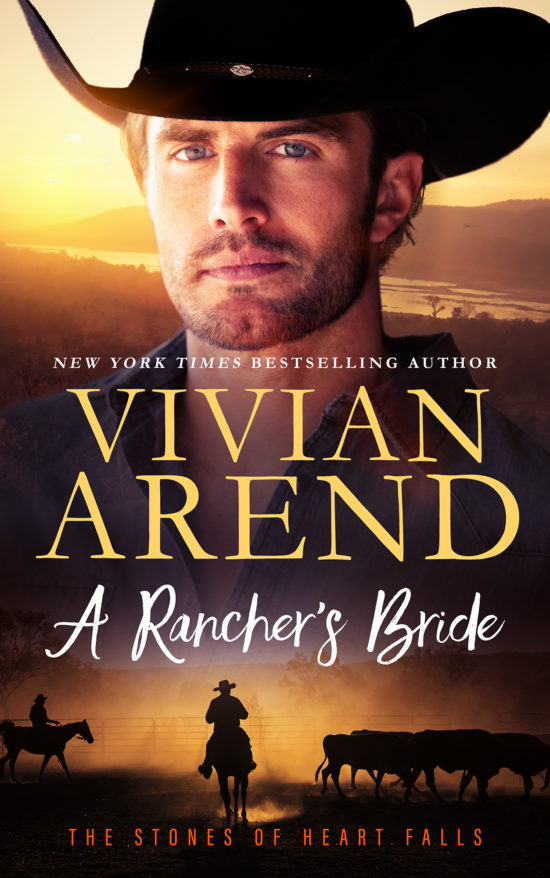 Excerpt
"Thank you for my kiss."
His eyes flashed hot before he cringed, lips twisting into a sarcastic smile. "It shouldn't have happened."
Oh no he didn't. "Don't you start that," she ordered. "It's not as if I twisted your arm and forced you to kiss me, so let's just carry on the way we started."
"I get it. I hear you," Luke insisted. He opened his knees, making a face as he moved, but then he caught her by the hand and tugged her to stand between his legs. When he caressed a finger over her cheek, Kelli wanted to nuzzle against him.
June bugs were jumping in her belly.
"I don't want to hurt you," Luke said. "You're somebody special, Kelli. I'm not going to fall into bed with you just to scratch an itch. No matter how much you say you'd be okay with it."
"It's what I want," she pointed out.
"So you say, but this isn't you and me acting in isolation. There are a whole lot of people at Silver Stone who'd be willing to tie me up and let the goats eat me if I treat you badly."
She'd already thought about this excuse. "We're adults, and last time I checked, neither of us live our lives by committee. For the duration of our time here, I truly am good with us having a red-hot fling."
Purchase
US
UK
Canada