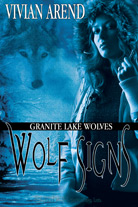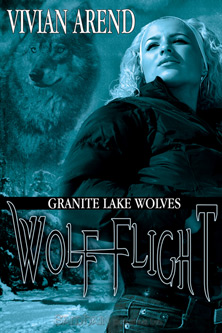 ==NEW==>
Time is flying and the sixth book in the Granite Lake Wolves is nearly here! I wanted to have some fun, and since I've heard often from readers that they love re-reading the novella length Wolfies, that's what we're going to do!
READ ALONG WITH THE WOLFIES

When: Jan 14- Feb 15

What: Go through the series and enjoy in preparation for book 6, WOLF NIP. Every book you read earns you points toward winning prizes!

Prizes?: Oh yes! I have these cool dudes as well as 2013 limited edition dog tags! And print books!

ARWHOOOOOO!!!

How?: Check out the rafflecopter and have some fun.
**I'll be keeping an eye on this blog post over the next weeks, so if you want to make additional comments re: your favourite scenes as you re-read, you are welcome. I'll join in as I can if I think of fun things to share about the scenes you mention!**
**I'll be adding  my favourite moments of writing/publishing the wolfies to this post. Check when you come back to add to your rafflecopter.**
ADDED-JANUARY 21
So you know that WOLF SIGNS is set in a real location, right? The Granite Lake cabin is where my family went for an excursion when the kids were 10 and 12. On the technical side: this was the first book I submitted for publication, when we started on edits my brand new editor had to teach me how to use track changes–never had used them prior to that. While I was writing I had to keep stopping every time Robyn signs something and, well, sign it. Which makes it really tough to type!
ADDED- January 27
So I rewrote the start of WOLF FLIGHT 3 times to get it right. The funny part is the first version was interesting, but more about how Tad found out about wolves in the first place than his and Missy's romance, and…yup, letting the secret out about wolves was TJ's fault. You want to read a snippet of it? 😀 Go HERE.
ADDED- February 4
WOLF GAMES  was the book when I finally felt as if I finally felt I knew what I was doing as an author. I had a plan for the heroine, and was looking for the perfect hero when I overheard an online discussion about how all heroes were assholes. Or broken. Or… and you know it, Erik showed up. My gentle giant. He's well adjusted, not tormented and OMG SWEET–exactly what Maggie needed. He's also damn smart. My favourite scene is when Maggie tries to rile him up by kissing a stranger and the whole thing falls apart as Erik goes and speaks Russian to the newcomers. <3
Nowadays there is lot of unforeseen circumstance which force people to take remedies. You can order medicines directly your office. In these latter days the stock you can find in online pharmacy is actually high. Some medications are as a rule used to treat many types of bacteria, such as tonsillitis and infections of the throat. Other ones are used to treat diabetes. Cialis is a remedy used to treat divers afflictions. What do you have to know about cialis order online? Presently many families search for the exact keyword ordering cialis online on the Internet. Perhaps you already read something about it. Having erectile dysfunction can beyond doubt complicate romance. What can cause erectile disfunction? A row of psychological issues can produce erectile disfunction. What should you discuss with a physician before taking Cialis? Any medication may cause dangerous side effects. Sometimes side effects can be actually dangerous. Talk to your pharmacist about the proper disposal of your remedy.
Leave A Reply