One Week of Wolves-Snippet Saturday

Since it's the middle of the party celebrating the release of Under the Northern Lights on August 3rd, I thought I would have to skip Snippet Saturday–until I realized the theme of today was perfect.
Friendships.
One of the most fabulous parts of this journey has been the friendships I've made. People who I may never have met in real life, but online? BFF.
So to celebrate today I've got a few people to mention, but first a snippet from Wolf Games–and best friends Maggie and Pam.
~~~
"I've changed my mind about heading home. I'm canceling my flight, Maggie. I'm not letting you head off into the wilds of Alaska with this group of misfits." Pam folded her arms in front of her.
Maggie sighed. Not again. The entire seven-hour drive from Liard to Whitehorse, Maggie had struggled to answer her friend's endless nosy questions. It didn't help that during their couple days of sightseeing in Whitehorse before Pam's fight home, Erik shadowed them everywhere. He seemed to be trying his best to give them a little space but still refused to leave her alone.
"I'm not headed into the wild with them. I'm simply getting a ride to Haines to rejoin my family."
"Yeah, right. The family you've been soooo thrilled about. It's been years since your parents' accident. I thought you told me your sister was involved in some kind of a cult at one point. You never wanted anything to do with her friends when we were at university. There was that one time you even hid from them. Or don't you remember?"
A shiver ran over her skin at the memory. She wished she could forget. "Damn it, Pam. Of course I remember, but things have changed."
"Right."
Maggie hesitated. How was she supposed to convince Pam when she wasn't sure herself? A wolf pack was supposed to be the safest place on earth. A place to be nurtured and cared for, not a hellish trap. That hadn't been her sister's experience, or her own. In defense, she'd rejected the pack of her youth, had even managed to reject the whole idea of being a wolf for a long period of her life. She couldn't do it anymore. Her body wouldn't let her.
But her heart and mind were terrified to take the next step.
She settled into one of the rigid plastic chairs in the airport waiting area. "Pam, I know it seems strange, but you've got to trust me on this. My sister and I have always kept in touch and I love her dearly. Plus she's married to a wonderful guy now."
Pam shook her head reluctantly. "I just don't understand why after all this time you're deciding to move back to the Yukon. I thought we were going to keep rooming together. I'm…disappointed." She squatted beside Maggie. "I'm worried about your health. You've never shaken off this mono or whatever it is you've got. What if you have another attack while you're on the road?"
"That's part of the reason I won't be driving." She grabbed Pam's hands. "I'm going to be fine. Really. I'm so glad we got to spend this time together. You kick butt when it comes to singing on road trips." Pam snorted and they grinned at each other.
"I couldn't sing my way out of a paper bag." Suddenly Maggie was wrapped in a huge hug, the breath squeezed from her body. Pam let her go only to shake a finger in her face. "I want regular emails. Let me know when you're settled and if I don't hear from you often, I'm coming back with a gun."
Maggie laughed. "I expect you to visit me in Haines when you can. You've been an awesome friend. I'm going to miss you."
One last final hug and Pam joined the short line winding its way through the security checkpoint. Maggie felt him at her side before she saw him. While it freaked her out a little to have Erik hovering over her, it also felt very right. The two days she'd shopped and visited the theater and museums with Pam, his presence in the background had reassured her. Made her feel safe. No wonder Pam thought she was crazy to go anywhere with him—he was like an obsessed stalker in her friend's eyes. Now through final security, Pam turned back to wave farewell. She gave Erik a dirty look and held her fingers like a phone, pointing at Maggie and mouthing "call me".
Maggie would miss her, but dealing with the pack for the first time in years with a human around? Not a good idea.
~~~
People who have been there for me? Awesome writers like Jess Dee, Leah Braemel, Mari Carr, Alisha Rai and the ever funny Keith Melton. And recently my online world has expanded to include fabulous reviewers and readers like Pearl, FictionVixon, Book Fairy, and Carrie. I've got Beta readers Sandie, Nancy, Bella and Natasha. I love you all. Thanks for being there for me.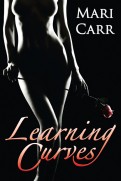 To be entered to win a print  copy of one of my good friends books, leave a comment about your best friend. Then you can head out and check out the other great snippets to be enjoyed. Celebrate your friends. We need them!
Mari Carr, Lauren Dane, McKenna Jeffries, Taige Crenshaw, Emma Petersen, HelenKay Dimon, Shelley Munro, TJ Michaels, Ashley Ladd, Eliza Gayle,
Nowadays there is lot of unforeseen circumstance which force people to take remedies. You can order medicines directly your office. In these latter days the stock you can find in online pharmacy is actually high. Some medications are as a rule used to treat many types of bacteria, such as tonsillitis and infections of the throat. Other ones are used to treat diabetes. Cialis is a remedy used to treat divers afflictions. What do you have to know about cialis order online? Presently many families search for the exact keyword ordering cialis online on the Internet. Perhaps you already read something about it. Having erectile disfunction can beyond doubt complicate romance. What can cause erectile dysfunction? A row of psychological issues can produce erectile disfunction. What should you discuss with a physician before taking Cialis? Any curing may cause dangerous side effects. Sometimes side effects can be actually dangerous. Talk to your pharmacist about the proper disposal of your medicine.