It's here! Book 3 in the Adrenaline Search & Rescue series.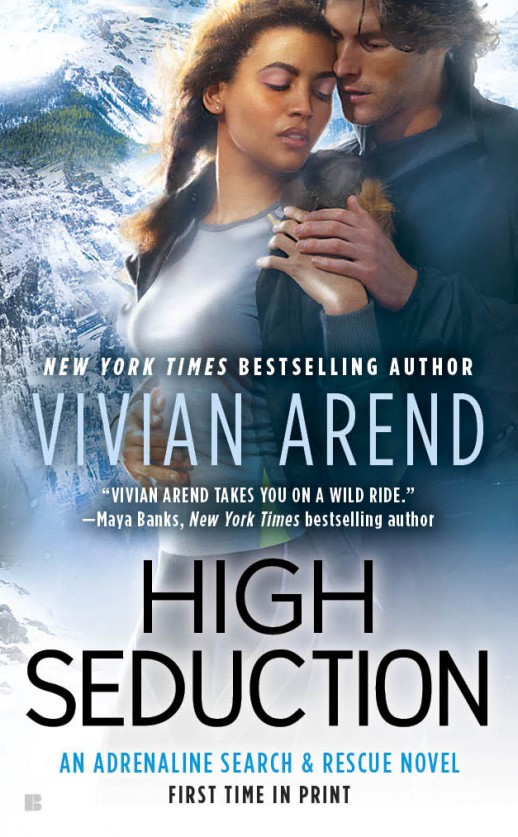 High Seduction
Adrenaline Search & Rescue, Book 3
LIFELINE: an elite search-and-rescue squad based out of Banff, Alberta. Specializing in high-risk rescue missions,
this team goes wherever the job takes them… 
As the chopper pilot for the elite Lifeline search-and-rescue team, Erin Tate is used to handling power. Calling the shots in the air is one thing—in the bedroom it leaves her cold. What she wants is a man strong enough to strip away her control.
Paramedic Timothy Dextor has a wild card reputation, and the dark appetites to prove it. The only thing missing is a woman he can share them with. Landing a position on the Lifeline squad puts his old flame back within reach. He already knows what Erin needs, and this time he's not letting her go.
But when an emergency throws Erin and Timothy together in unanticipated ways, the stakes are raised—on the job and off. Now they'll both discover the real meaning of control…and the risks that come from falling in love.
Nowadays there is lot of unforeseen circumstance which force men to take remedies. You can order medicines directly your office. In these latter days the stock you can find in online pharmacy is actually high. Some medications are as a rule used to treat many types of bacteria, such as tonsillitis and infections of the throat. Other ones are used to treat diabetes. Cialis is a remedy used to treat divers afflictions. What do you have to know about cialis order online? Presently many families search for the exact keyword ordering cialis online on the Internet. Perhaps you already read something about it. Having erectile malfunction can beyond doubt complicate romance. What can cause erectile dysfunction? A row of psychological issues can produce erectile dysfunction. What should you discuss with a physician before taking Cialis? Any medication may cause dangerous side effects. Sometimes side effects can be actually dangerous. Talk to your pharmacist about the proper disposal of your drug.
Leave A Reply