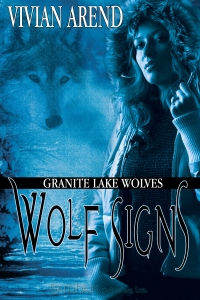 It's been two years since my first book hit the electronic shelves. Two years, and a million online hours later, I'm still in a bit of shock, and I'm still having a blast.
Last year I had a huge anniversary party that ended up blowing my website bandwidth–my webmaster had no idea the amount of traffic that was going to start pouring through here after Wolf Signs was given out as a freebie on Kindle and Nook. And along with the party traffic? BOOM.
This year things are a lot more quiet. I'm still on the road, and scurrying to find internet is getting tougher. Either that, or I'm getting lazier. Or third option, I'm keeping too busy when I do have online time finishing books and edits and using twitter and  etc to spend a ton of time here. I'll be keeping things more up to date once we settle in a couple months, but for now?
I can say the journey has been totally worth it, and that's because of the readers and writer friends I've made along the way.
Thank you, to each of you. For buying my stories. For sending me emails. For posting reviews on Amazon and Goodreads and talking about the things you liked, and the things you didn't. Because I'm in this gig for the long run, and I learn from it all.
And in the end, this is supposed to be fun. And that's what YOU made it, my friends. Thank you.
**applauds loudly**
Nowadays there is lot of unforeseen circumstance which force people to take remedies. You can order medicines directly your office. In these latter days the stock you can find in online pharmacy is actually high. Some medications are as a rule used to treat many types of bacteria, such as tonsillitis and infections of the throat. Other ones are used to treat diabetes. Cialis is a remedy used to treat divers afflictions. What do you have to know about cialis order online? Presently many families search for the exact keyword ordering cialis online on the Internet. Perhaps you already read something about it. Having erectile dysfunction can beyond doubt complicate romance. What can cause erectile disfunction? A row of psychological issues can produce erectile dysfunction. What should you discuss with a physician before taking Cialis? Any curing may cause dangerous side effects. Sometimes side effects can be actually dangerous. Talk to your pharmacist about the proper disposal of your drug.
Leave A Reply