Everyone! Well, it's true. That tour was droolworthy, and I think we ALL won in the end.
Before I announce them all, here's a head's up warning that I'll be involved in a Kindle/Sony Reader give away from Samhain Publishing starting Dec 25, so be sure to come back for your chance to win. (What a nice thing to look forward to for Christmas!)
But the individual winners for the Holiday Hotties Contest are as follows: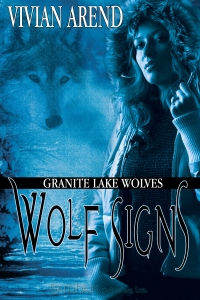 1. For the personal contest I held, my Sinter Claus gift of a backlist book goes to  Cherry who gets a copy of  Wolf Signs .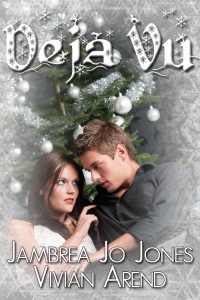 2. ALL the readers  who entered the Sinter Claus draw by sending me an email through the contact button are receiving an advance copy of a short freebie written by Jambrea Jo Jones and I. Jambrea, the author of Semper Fi: Magnus, and I are both members of International Heat, and the fun sexy read is our gift to our co-members and our readers. All the members of Heat Wave will be able to get the story starting Dec 18th. If you're not a part of Heat Wave, you'll be able to get your own copy of the book after December 25th on my free reads page. You are very welcome to join us at Heat Wave though! There's a join button at the top right of the blog.
3. The rest of the blog tour winners are as follows: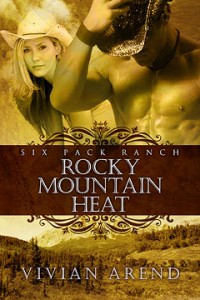 Sharon K
Preja Vu by Alanna Coca
3 paperbacks from Emily and Elise
For a Price by Olivia Brynn
Wolf's Tender by Gem Sivad
Beth
Once Bitten by Trina M. Lee
Bound by Deception by Christa Paige
Rocky Mountain Heat by Vivian Arend
Banged Up by Jeanne St. James
Endangered Hearts by Jolie Cain
Boone Brux
Flesh and Blood by Tina Holland
Between Heaven and Hell by Stephanie Adkins
The Challenge by Serena Shay
Protective Custody by Paige Tyler
Amy S.
Human Nature by Cat Kane
Backlist book by Dee Carney
Semper Fi by Jambrea Jo Jones
Red Lioness Tamed by Savanna Kougar
Shawn F
The Spirit of the Place by PG Forte
Iron by PG Forte
In the Dark by PG Forte
Winner's choice of any book by K.Z. Snow
Foretta
Six Foot Hero by Shea McMaster
TBA by J. Morgan
Hearts Afire December by Emily, Elise and Ella
Signed print copy of Destiny's Magick by Rae Morgan

Caffey
The Omegas by Annie Nicholas
The Extremist by Juniper Bell
Tastes of Pleasure by Shara Lanel
————–
Congrats everyone, and again thanks for stopping by. And if you come back later this week I have VERY exciting news to share. 🙂
Nowadays there is lot of unforeseen circumstance which force men to take remedies. You can order medicines directly your office. In these latter days the stock you can find in online pharmacy is actually high. Some medications are as a rule used to treat many types of bacteria, such as tonsillitis and infections of the throat. Other ones are used to treat diabetes. Cialis is a remedy used to treat divers afflictions. What do you have to know about cialis order online? Presently many families search for the exact keyword ordering cialis online on the Internet. Perhaps you already read something about it. Having erectile dysfunction can beyond doubt complicate romance. What can cause erectile dysfunction? A row of psychological issues can produce erectile dysfunction. What should you discuss with a physician before taking Cialis? Any medication may cause dangerous side effects. Sometimes side effects can be actually dangerous. Talk to your pharmacist about the proper disposal of your medicine.
Leave A Reply