Blog
This incredible outdoor wood burning oven is from Puerto Lopez.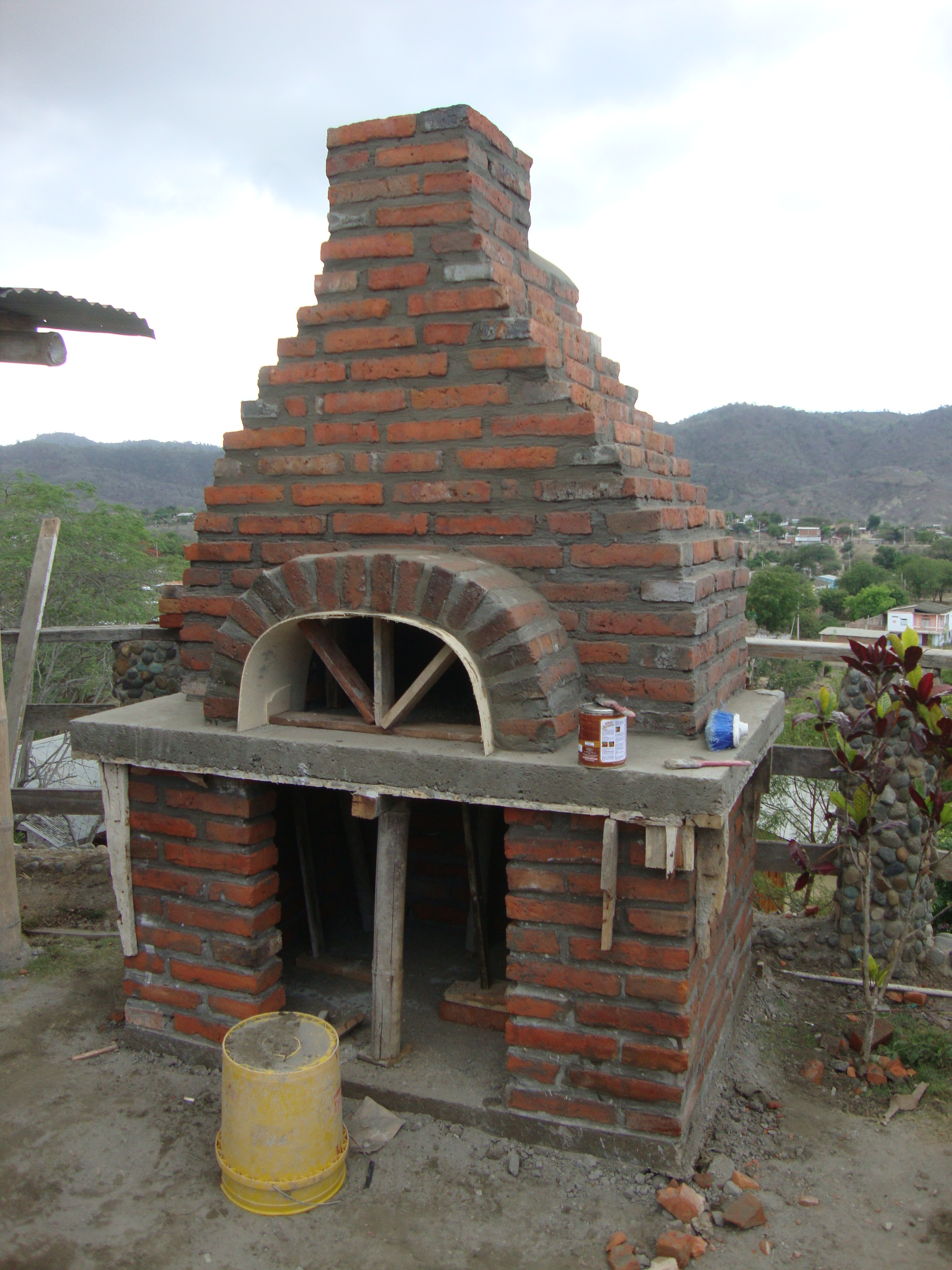 In A Firefighter's Christmas Gift, Hanna Lane and her daughter Crissy end up staying at someone else's house during the holiday season. One of the things they do during their time involves baking Christmas treats, which might lead to a kiss or two between the hero and heroine, because kitchens tend to be the place where mischief like that happens.
Am I right? ;)
Some of that mischief includes decorating cookies and a mishap, which brought to mind a story I thought I'd tell you about one of myfamily's funny cookie adventures. When my children were young I used to do goodie exchanges with friends for the holidays. Each of us would bake 8 dozen of a single item (like brownies, or Nanaimo bars, or mincemeat tarts), then we'd gather together and trade. We'd go home with eight trays of mixed baking. I'd wrap mine up and pop the trays into the freezer and then pull out one at a time over the holidays when people visited. I loved it.
My kids loved it, too, but thought I was stingy in how often I brought out the trays. So I said they could make their own cookies. My daughter (with a little help) made sugar cookies. Three dozen that turned out crisp, yummy and perfect.
My son, who was slightly older, didn't need my help, so he said. He measured and poured and stirred and stirred some more, and ended up with an enormous batch of gingerbread cookie batter. The he rolled out the dough and cut out gingerbread men and baked them, then rolled out some more, and baked them, then rolled out some more…
The island top was covered with gingerbread men. The counters. The table. And still they came…
Turned out he'd decided he loved gingerbread men so much he'd quadrupled the recipe. Only,I'd already doubled it before I gave it to him.
There might still be some gingerbread men in my freezer all these years later…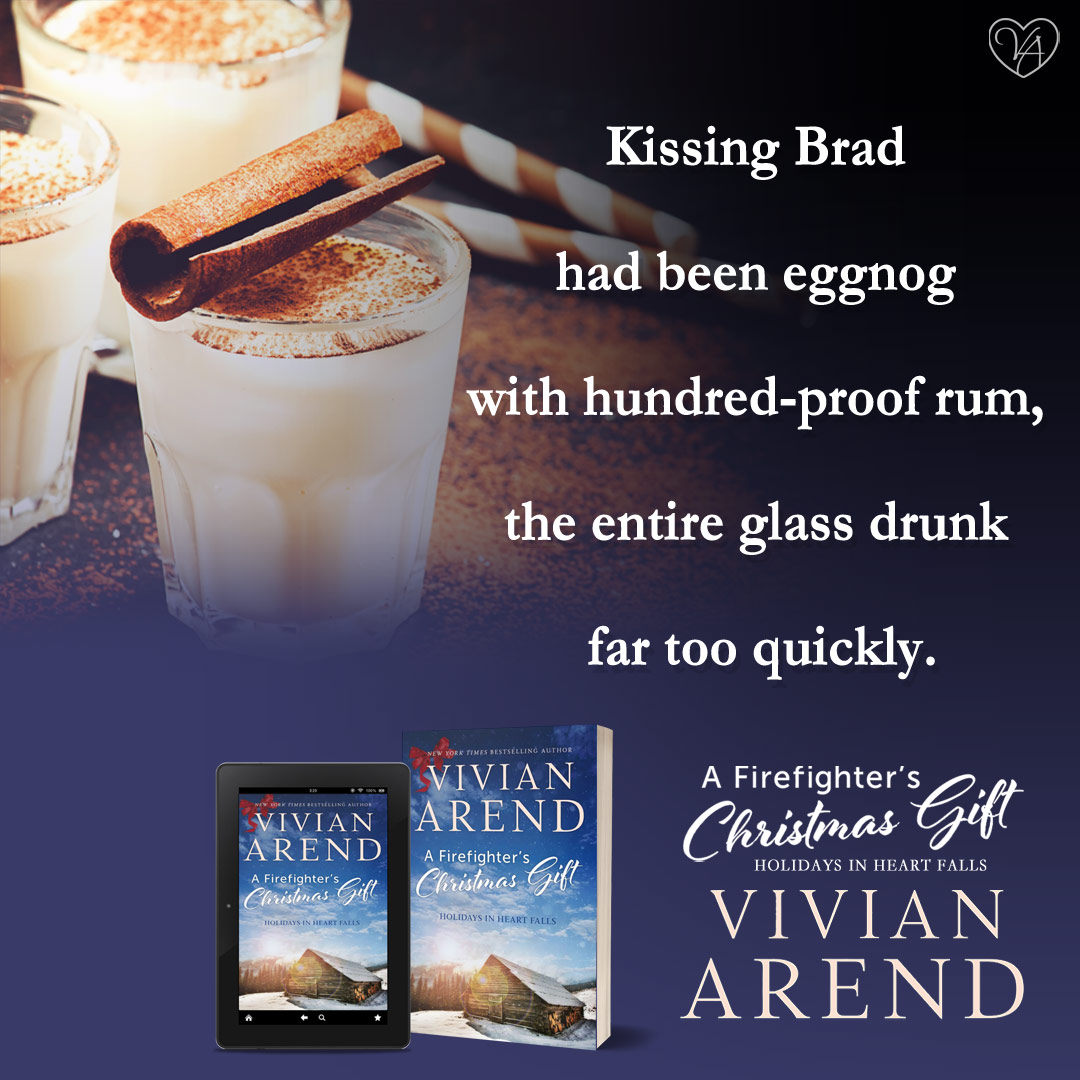 Excerpt:
Crissy climbed up in the chair next to her. "What're we going to make, Mommy?"
"Gingersnaps. And sugar cookies."
"Gingerbread men?" Crissy begged. "So we can ice them?"
"I have to agree with her," Patrick said with a slow nod, stroking his snowy white beard. "Gingerbread men taste a whole lot more delicious than simple gingersnaps."
"If you haven't already noticed, my father has a sweet tooth," Brad said in a teasing tone.
"I guess you come by it naturally, Mr. Three-spoons-of-sugar-in-my-coffee," Hanna said, without looking up from the recipe.
Laughter rolled across the room, and suddenly Hanna realized she hadn't been very polite. Truthful, but not polite.
Thankfully, Crissy hadn't noticed. Patrick continued to grin as he bookmarked a dozen pages in his wife's recipe book. Hanna fought her embarrassment and slid up to where Brad was pouring a mountain of macaroni noodles into boiling water. "I didn't mean that in a bad way," she murmured.
Brad's deep chuckle stroked her. "I'll be the first to admit I like sweet things."
She glanced up to find his gaze drifting over her. His lips were still curled into a friendly smile, but the heat in his eyes grew, and while her girlfriends might tease her that she was an innocent, Hanna knew what was going on in a man's head when he had that look.
Bradley Ford wasn't daydreaming about sugar cookies.
Pre-Order:
    
For the longest time I've wanted to write some holiday stories, but the way my series fell into place simply didn't allow it. Now that I've begun to write trilogies and quartets set in Heart Falls, a new opportunity has opened up, and I'm finally able to follow through on this dream.
Here's the wonderful part of it—the stories I write tend to have overarching themes. Like The Stones of Heart Falls, where the Stone brothers are working to save the ranch their parents left them (and coincidentally finding true love, because I am always about the true love!)
But there are many wonderful people who live in Heart Falls area that come into the family's life on a daily basis, and they're not all going to end up with a Stone brother.
They still deserve a happily-ever-after!
People like Bradley Ford, who's a friend of both Walker Stone and Ivy Fields from their high school days. He's returned to Heart Falls to be the Fire Chief, and looking to settle down. People like Hanna Lane, one of Tamara's new friends and the single mom of Emma's best friend, Crissy.
And if you don't know ANY of those names because you've never read any of the Heart Falls stories, you know what? You'll still be fine. Because THAT is the true joy of these special holiday books. They're completely stand alone, and can be picked up and enjoyed by anyone who loves a happily-ever-after.
There's mistletoe, a hero in pursuit, a heroine with hope in her heart, and a little girl who is convinced Santa is personally looking out for her…
*quivers with excitement*
Yup, I've been looking forward to this for a long time. I think A Firefighter's Christmas Giftis one of the best books I've ever written.
I can't wait for you to enjoy this story!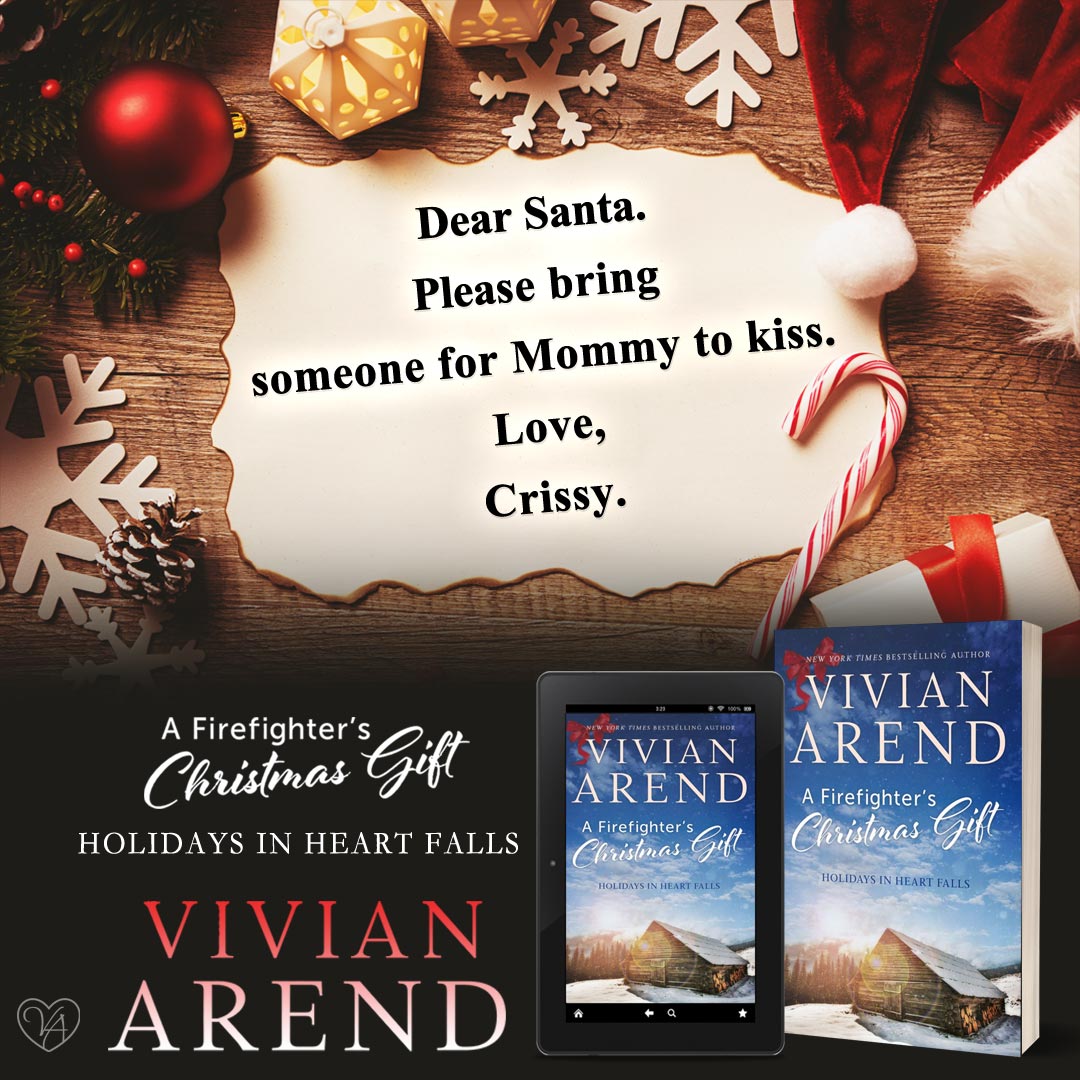 PRE-ORDER:
    
This week's travel picture is from the Berlin train station. Such a beautiful building!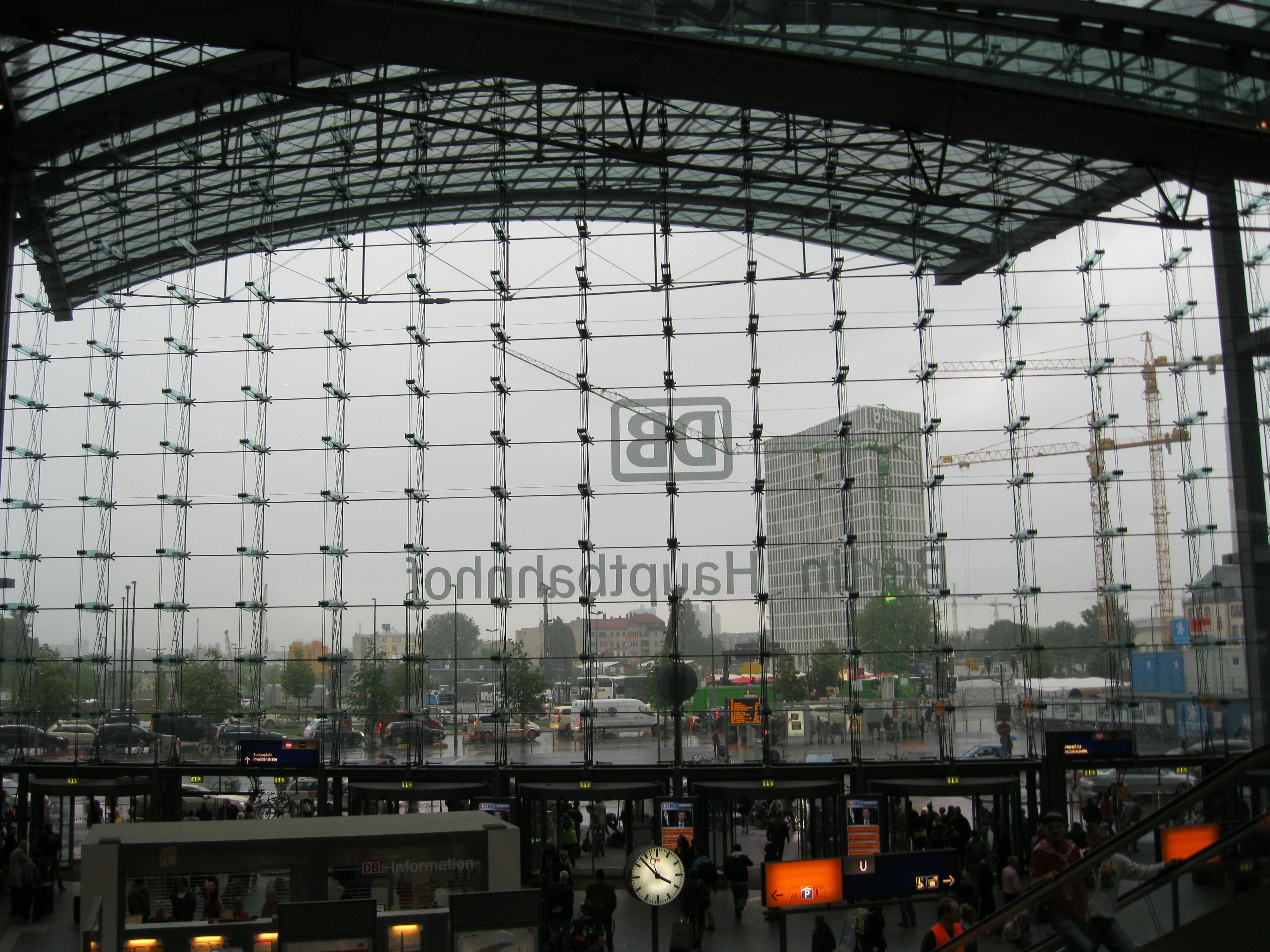 Today is the release of A RANCHER'S SONG. Walker Stone and Ivy Fields are getting their second chance at love.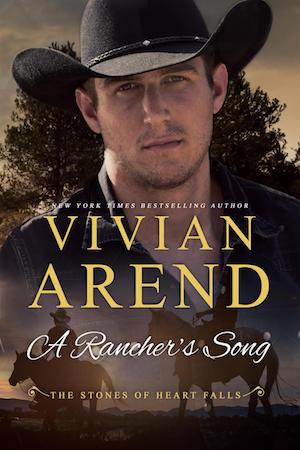 Can love help a champion bull rider face his fears and find his future? Welcome to Heart Falls, a new series from New York Times bestselling author Vivian Arend.
Ivy Field's heart nearly broke when she left Heart Falls, but her high school sweetheart insisted she follow-through on her dream of becoming a teacher. She thought that meant putting their relationship on hold briefly, but it's taken eleven years to return. Now she's back, no longer a painfully shy young girl but a confident woman who knows exactly what and who she wants—a home and a family—with too-sexy-for-his-boots Walker Stone. He was her first; she wants him to be her last.
Walker "Dynamite" Stone was still reeling from his parent's unexpected death when Ivy left. He let her go, throwing himself into work on the Silver Stone ranch and dangerous living on the rodeo circuit. But lately Walker's adrenaline junkie ways have crashed—he's having panic attacks. Potentially devastating to his budding music career, they're a deadly handicap when shooting for eight seconds aboard an angry bull. He needs to learn to face his fears to save the family fortunes. If he succeeds, this time Walker will be the one to leave Heart Falls, and Ivy, behind.
Will Ivy and Walker have to give up on forever, or can they turn this rancher's song into a winning duet?
Purchase: 
Excerpt:
She reached for her buttons, her fingers shaking so hard she couldn't catch hold of anything.
"I'll take care of you." Walker's voice, soft and gentle now, and she let her eyes stay closed because it would be easier to not see him.
So much easier not to watch as he, gently as possible, stripped away her soggy wet blouse and pants Because if she was watching his face and saw even a hint of desire, she was going to do something regrettable.
She also wanted to find a large object and smack him over the head with it. "What were you doing on the rocks?"
He made a soothing noise as he took the blanket off of her bed and wrapped it around her shoulders. "Something foolish. I'm sorry you got caught up in it."
"Troublemaker."
He reached around her, undoing her bra and slipping it off her body under the cover of her blanket. "Yep. You and me, Snow. A ball full of trouble."
Fire and ice. That's what she was thinking because he was peeling her wet panties down her legs, and her eyes popped open just to torment her. His face was set like the stone of his name, as if he were trying desperately to get through this.
Because it was difficult to touch her? Or difficult not to touch?
Her head ached too much to give the dilemma anymore thought. When he picked her up and laid her in the middle of her bed, pulling the blankets over her, she decided she'd have to think about it sometime when her teeth weren't rattling like castanets.
She lay there and shivered, breathing shakily and trying desperately to find a way to suck heat out of the air.
The mattress dipped. A heavy male body joined her, skin connecting with hers as Walker folded himself around her.
"Oh my God."
Somehow those words came out crystal clear. Walker was in bed with her, both of them naked, in her parents' house.
Maybe she was further gone than she thought, and now she was hallucinating.
"I need to warm you up. Relax, honey. You're going to be okay."
A thick band of muscle curled around her as he pulled her in tighter, that furnace inside him operating at full volume. He put out more heat than standing in front of a wood-burning stove.
It was really too bad she was beyond exhausted and couldn't enjoy this as much as she should. Muscles pressed against her, his warm breath sliding over her shoulder as he nestled his face in the curve of her neck. Their legs tangled together, the hair on his limbs scratching like erotic sandpaper.
It took a while before the knot inside began to melt and her body relaxed enough so that blood could flow again. Her head ached, and her muscles were tired as if she'd run a marathon. But she was warm, and she felt safe.
Of course I feel safe—I'm in Walker's arms.
As she drifted off the last thing on her mind was still confusion.
What had Walker been doing in the first place?