Time for a little good tasting fun. Hmm, so many snippets to choose from. I might have a thing about food in story scenes, ie, I LIKE them! Picking this one for you, from Wolf Games. Enjoy!
~~~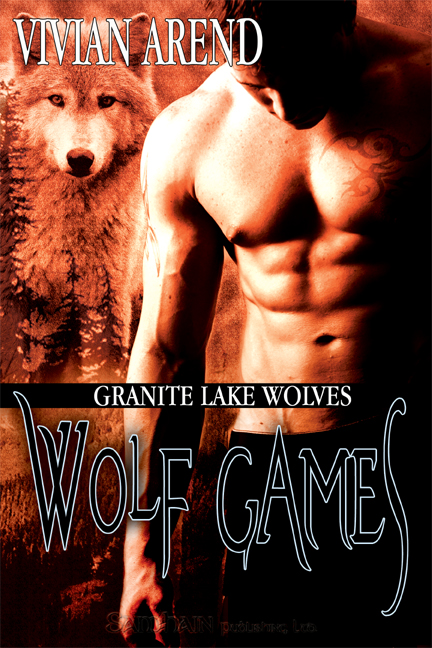 The area grew more crowded. Their tray of food arrived, distracting him for a second. Maggie stopped chatting, closing in on herself. Erik glanced around to see other wolves had joined them and now sat at the counter.
One slid closer to Maggie and leered. "Hey, sweet thing. You new in town?"
Erik lifted a brow. Was the man an idiot? Or blind?
It wasn't even worth making a commotion. Wordlessly, he transferred Maggie from her stool to his lap. He selected a piece of sushi and lifted it to her lips. "Ignore him. You said you were hungry. Try this."
She shot him a grateful look and snuggled closer. "Thank you, although you need to stop hauling me around like I'm a sack of potatoes."
She accepted the tidbit and her tongue stroked his skin. He clenched his jaw hard to stop from growling out loud. That's how she wanted to play it? Okay by him. Anything to keep touching her.
They might have been alone. The new wolves left quickly after realizing he and Maggie were together, and for the first time in a long while, Erik was glad his sheer size was enough to intimidate. Seated at the end of the restaurant counter, his back to the wall, Erik fed piece after piece of delicate salmon, fresh tuna and other sashimi to his mate. After the first couple of times Maggie shyly picked a portion and offered it to him in return.
He sucked her fingers into his mouth, licking them clean one by one, his gaze never wavering from hers.
She whimpered, soft and low in her throat, and he had to close his eyes to concentrate on keeping his wolf at bay. Everything about the woman called to him, but she seemed to be going out of her way to drive him wild. She was strong, but needed his protection. Smart, yet tender hearted. He drew her close and kissed her briefly, brushing their lips together. His hand skimmed over her thigh, tugging her closer into his lap and against his rising erection.
She had to know he wanted her.
Maggie licked her lips, then returned to feeding him. It was as erotic as they could get in a public place. It was a good thing they were in a public place, or he'd never have lasted. A few of the barriers she'd raised between them seemed to have slipped away. He glanced at his watch. There was just enough time to finish their meal, pick up the boys and be on their way.
He chose another piece and held it to her lips. He was going to enjoy every possible moment with his mate.
~~~
~~~
Lovely authors to go feed your hunger at:
Lauren Dane , Mari Carr, McKenna Jeffries, Shelley Munro, Taige Crenshaw, HelenKay Dimon , TJ Michaels, Jody Wallace
Nowadays there is lot of unforeseen circumstance which force men to take remedies. You can order medicines directly your office. In these latter days the stock you can find in online pharmacy is actually high. Some medications are as a rule used to treat many types of bacteria, such as tonsillitis and infections of the throat. Other ones are used to treat diabetes. Cialis is a remedy used to treat divers afflictions. What do you have to know about cialis order online? Presently many families search for the exact keyword ordering cialis online on the Internet. Perhaps you already read something about it. Having erectile dysfunction can beyond doubt complicate romance. What can cause erectile dysfunction? A row of psychological issues can produce erectile dysfunction. What should you discuss with a physician before taking Cialis? Any treatment may cause dangerous side effects. Sometimes side effects can be actually dangerous. Talk to your pharmacist about the proper disposal of your remedy.
Leave A Reply