Ready for a little excitement? Welcome to the Sunday Flash Holiday Blog Tour.
What's a ~Flash~? It's a 100 word snippet of a story that will be built on in increments to tell a part of a bigger tale.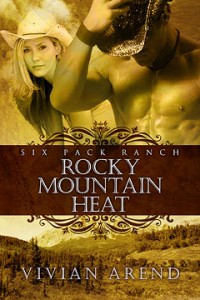 If you've been with the tour from the start, you are now getting ready to read ~flash~ #6 from at least ten authors. You should have come from Dee Carney Once you've had some fun here, the next blog in the lineup is PG Forte
If you want to start the whole tour at the beginning, we began with ~Flash~ #1 at SExpressions with Roscoe James hosting.
My series of ~flashes~ are from what I hope to be book two in the Six Pack Ranch series. Book One, Rocky Mountain Heat is available from Liquid Silver Books, and there's a blurb and excerpt on my book page.
Hope you're having fun with the ~FLASH~ today (love those little ~ things!) You are welcome to comment- please do! Give us the WOW's and ooohhhhh's and where you hope the flash heads…that makes it more fun for us all.
You might find you want to go back a second time through the tour later to see what new things have shown up as well- we've got people from across the country participating. I'll be online adding my parts hopefully by 7am Pacific. See you then!
~~~~~~~~~*****~~~~~~~~~
Vivian Arend
Romance, Hot and Wild
Nowadays there is lot of unforeseen circumstance which force folk to take remedies. You can order medicines directly your office. In these latter days the stock you can find in online pharmacy is actually high. Some medications are as a rule used to treat many types of bacteria, such as tonsillitis and infections of the throat. Other ones are used to treat diabetes. Cialis is a remedy used to treat divers afflictions. What do you have to know about cialis order online? Presently many families search for the exact keyword ordering cialis online on the Internet. Perhaps you already read something about it. Having erectile malfunction can beyond doubt complicate romance. What can cause erectile dysfunction? A row of psychological issues can produce erectile dysfunction. What should you discuss with a physician before taking Cialis? Any medication may cause dangerous side effects. Sometimes side effects can be actually dangerous. Talk to your pharmacist about the proper disposal of your medicine.
Leave A Reply