About the Book
Return to Heart Falls—a place to find new friends and a true family.
When his best friend's sister-in-law approaches him with an urgent plea for help, Zach Sorenson goes with his gut. Kiss the woman? Of course. Pretend to be her short-term boyfriend? No problem.
Accidentally end up married? Problem.
Julia Blushing is still reeling after discovering the family she never knew existed. Trusting anyone right now isn't easy. Allowing tall, dark, and tempting Zach into her life for more than a few weeks?
Huge problem.
When their marriage triggers a legal complication, sticking together is the only option. Still, this impossible situation needs some clear guidelines. No unnecessary public displays of affection. Absolutely no sex.
For 365 days. While they live together…
Good luck on that one.
Buy the Book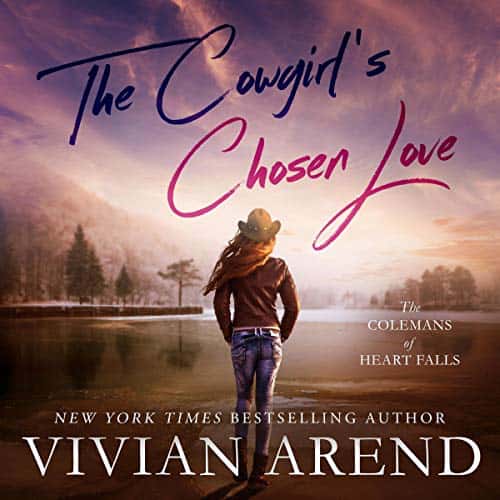 Audiobook
This book is also available on audiobook from the following online booksellers:
Narrator: Tatiana Sokolov
Format: Unabridged
Runtime: 8h 22m
Reviews
"The chemistry between Julia and Zach is building up until there's no escaping the love."
The Details
Published: July 7, 2021
Publisher: Arend Publishing Inc.
Formats:

Ebook

Paperback

Audiobook



ISBN-10: 1999495764
ISBN-13: 978-1999495763
Genres & Tropes
Western Romance, Cowboy Romance, Small Town Romance, Contemporary Romance, Ranch Romance, Ranch Life, Cowboys, Cowgirls