The Whiskey Creek Coleman women are no strangers to fighting to get what they deserve. After growing up as a part of a huge extended family in central Alberta, Karen, Tamara, and Lisa are venturing into a new community—Heart Falls—and discovering a lost sister, Julia, along the way.
The Colemans of Heart Falls is about finding family, finding friends, and finding love—and refusing to settle for anything less.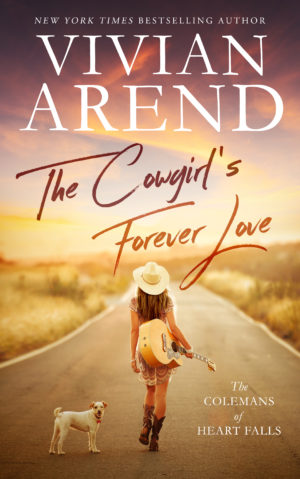 The Cowgirl's Forever Love Book 1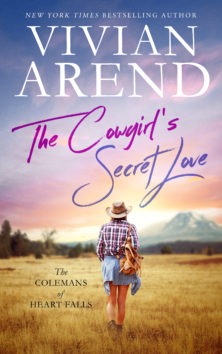 The Cowgirl's Secret Love Book 2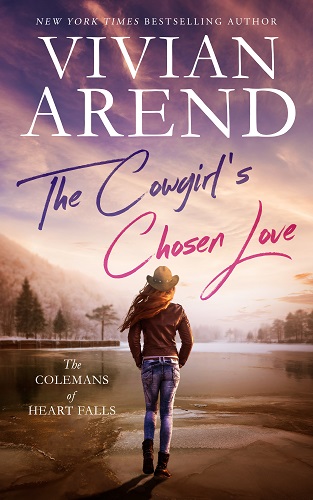 The Cowgirl's Chosen Love Book 3
Family Trees
HEART FALLS SERIES CHRONOLOGICAL READING ORDER
If you would like to read all the current Heart Falls books in chronological reading order, here it is!
A Rancher's Heart (The Stones of Heart Falls, Book 1)
Surprised at Bootstomp Point (Heart Falls Vignette Collection Vol.1)
A Rancher's Song (The Stones of Heart Falls, Book 2)
A Firefighter's Christmas Gift (Holidays in Heart Falls, Book 1)
A Rancher's Bride (The Stones of Heart Falls, Book 3)
Heartfelt at Heart Falls (Heart Falls Vignette Collection Vol.1)
The Cowgirl's Forever Love (The Colemans of Heart Falls, Book 1)
A Wild Horse Wedding (Heart Falls Vignette Collection Vol.1)
The Cowgirl's Secret Love (The Colemans of Heart Falls, Book 2)
The Cowgirl's Chosen Love (The Colemans of Heart Falls, Book 3)
A Soldier's Christmas Wish (Holidays in Heart Falls, Book 2)
Oh, Baby! (Heart Falls Vignette Collection Vol.1)
A Hero's Christmas Hope (Holidays in Heart Falls, Book 3)
A Rancher's Love (The Stones of Heart Falls, Book 4)
A Cowboy's Christmas List (Holidays in Heart Falls, Book 4)