About the Book
The endless wilderness is a dangerous place to fall in love.
Life in isolation is the safest place for Chase Johnson, a crossbreed who doesn't know which form he'll assume next—cougar or wolf. Once a year, his unelected position as spokesman for the Yukon outcasts forces him to visit civilization. This time he runs across someone unexpected. She's not his mate, but she pushes all the right buttons.
It's taken years for Shelley Bradley to gather the courage to return to her home pack. In spite of being the lowest of the low—a shifter who can't shift—she's determined to make a place for herself as the Whitehorse locals' new vet-slash-doctor.
There's definite electricity between her and Chase, but sex with fellow shifters and the inherent mind games got old a long time ago. Ignoring him seems best. When he shows up at her office with a wound that won't heal, she's stuck—yet drawn to solve this medical mystery.
As they journey deep into outcast territory in search of answers, their powerful sexual attraction crumbles her resistance. But time is of the essence. If a cure can't be found before his human and cougar succumb to his injury, he—and others like him—will die.
Buy the Book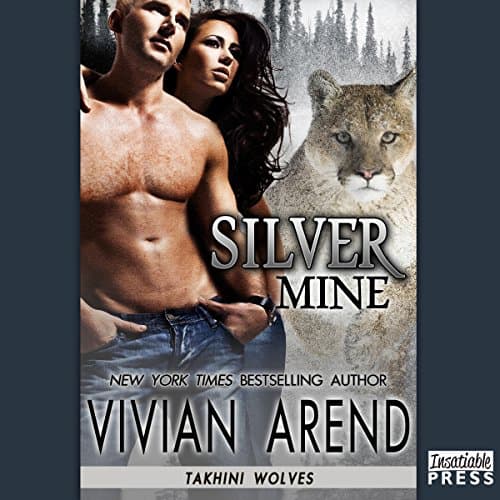 Audiobook
This book is also available on audiobook from the following online booksellers:
United States

United Kingdom

Canada
Narrator: Madison Vaughn
Format: Unabridged
Runtime: 7h 31m
Reviews
There's a real chemistry between the characters, laced with humor and snappy dialogue, and no shortage of steamy sex scenes to keep things lively. The result is an entertaining, spicy romance.
"This second installment of the Takhini Wolves series is even more engaging than the first. Arend offers constant action and thrills, and her characters are so captivating and nuanced that readers will have a hard time guessing who the villains really are. With an appealing crossbreed hero and shifter heroine, this book is a keeper!"
"I absolutely loved this book!!! I liked for all her self doubt Shelley is really strong. I really liked all the characters that come into play once they are out in the bush. So many different types of shifters and you get to see the differences in each of them. Not to forget some smoking hot panty melting sex scenes between Shelley and Chase. I highly recommend not only this book but the all of this series and the Granite Lake series. Hope y'all enjoy them as much as I have!! "
The Details
Published: December 11, 2017
Publisher: Arend Publishing Inc.
Formats:

Ebook

Paperback

Audiobook



ISBN-10: 1981724702
ISBN-13: 978-1-941456-66-8 / 978-1981724703
ASIN: B076NZHC6S
Genres & Tropes
Paranormal Romance, Shapeshifters