About the Book
When the past hurts, it bites.
Meet Evan Stone. Laid-back, in-control Alpha of the Takhini Wolves. Life's not perfect, but he's got a good handle on his world. At least, he did—until the night he ends up in jail, soaking wet and wondering what the hell just happened.
The "what" is Amy Ryba, a vengeful female who's decided it's long past time to make Evan pay for his sins. Amy has spent years tracking him down, and the last nine months working in secret to destroy him. She's ready for anything—except discovering the shifter she hates is her mate.
Suddenly, Evan's not so very in control, of himself or his pack. And unless Amy can learn to forgive and forget, she'll have to do the unthinkable: reject her mate.
With two packs watching, one thing is certain. Their personal issues won't stay personal for long. If Amy and Evan can't find a way to work together, there won't a happily-ever-after for them…or any of the wolves of Whitehorse.
Buy the Book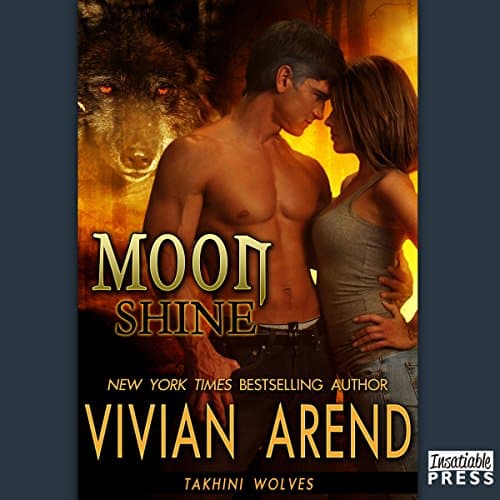 Audiobook
This book is also available on audiobook from the following online booksellers:
United States

United Kingdom

Canada
Narrator: Madison Vaughn
Format: Unabridged
Runtime: 7h 18m
Reviews
"I love the wolves, and watching a confident Alpha male being taught Alpha lessons by his small mate appeals to both the independent woman and die-hard romantic in me."
"The tension and passion these two [characters] have between them make for a really great read."
The Details
Published: December 11, 2017
Publisher: Arend Publishing Inc.
Formats:

Ebook

Paperback

Audiobook



ISBN-10: 1981724931
ISBN-13: 978-1-941456-68-2 / 978-1981724932
ASIN: B076N7YC3P
Genres & Tropes
Paranormal Romance, Multicultural, Shapeshifters