After the story is done, their stories go on.
One of the great parts of writing a long family saga is getting to revisit characters who have already hit their happily-ever-after. These are NOT full length stories. More a "moment in their lives". These collections include vignettes that have appeared before in newsletters as well as short stories that are only available via ebook.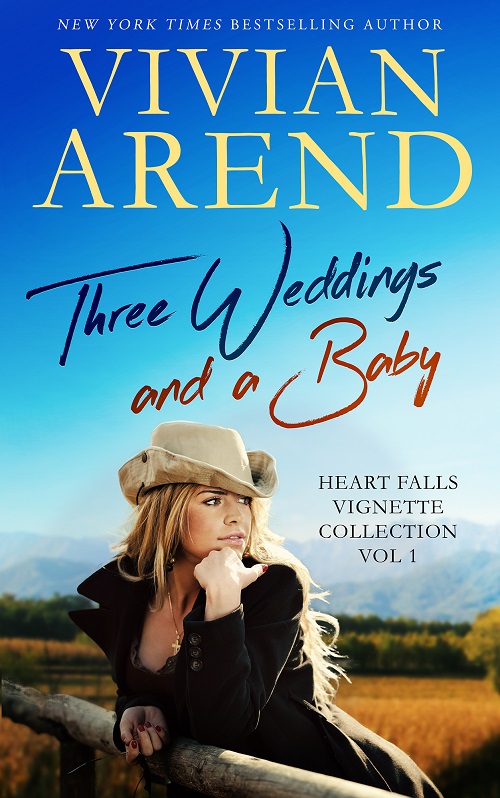 Three Weddings And A Baby Book 1
Family Trees
HEART FALLS SERIES CHRONOLOGICAL READING ORDER
If you would like to read all the current Heart Falls books in chronological reading order, here it is!
A Rancher's Heart (The Stones of Heart Falls, Book 1)
Surprised at Bootstomp Point (Heart Falls Vignette Collection Vol.1)
A Rancher's Song (The Stones of Heart Falls, Book 2)
A Firefighter's Christmas Gift (Holidays in Heart Falls, Book 1)
A Rancher's Bride (The Stones of Heart Falls, Book 3)
Heartfelt at Heart Falls (Heart Falls Vignette Collection Vol.1)
The Cowgirl's Forever Love (The Colemans of Heart Falls, Book 1)
A Wild Horse Wedding (Heart Falls Vignette Collection Vol.1)
The Cowgirl's Secret Love (The Colemans of Heart Falls, Book 2)
The Cowgirl's Chosen Love (The Colemans of Heart Falls, Book 3)
A Soldier's Christmas Wish (Holidays in Heart Falls, Book 2)
Oh, Baby! (Heart Falls Vignette Collection Vol.1)
A Hero's Christmas Hope (Holidays in Heart Falls, Book 3)
A Rancher's Love (The Stones of Heart Falls, Book 4)
A Cowboy's Christmas List (Holidays in Heart Falls, Book 4)