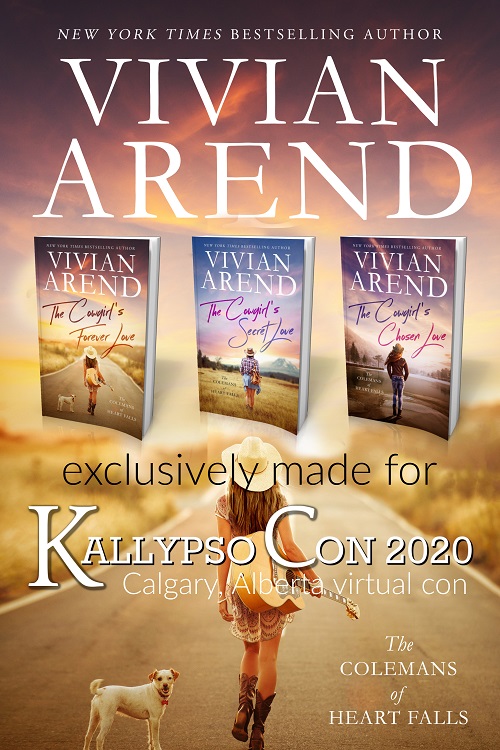 Hey, all. 
I'm sad we couldn't be together in Calgary as we'd hoped, but I'm sending you a lot of romance and happily-ever-afters. I've put together this exclusive box set just for you!
This set of stories is also special because it's all about sisters—the ones you grew up with, and the ones you pick up along the journey. Kind of like the friends you've made over the years at KallypsoCon!
Which means it doesn't matter how far apart we are physically, our hearts are close.
May you always have sisters and women in your world who speak into your life and give you joy.
With love, 
Viv
There's also audio for this series.
If you haven't read them yet, go back to where Tamara and Caleb begin their journey together in
A Rancher's Heart
(The Stones of Hearts Book 1).
This box set is only available for a limited time, so be sure to download your copy now before the page expires!