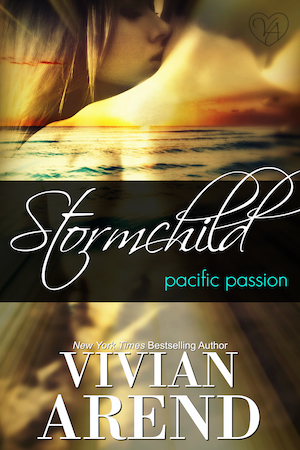 Book 1: Pacific Passion Series
Chapter One
His lack of arousal would have been embarrassing if it wasn't so damn amusing.
The gold-tinged light of sunset cast shadowy fingers over the half-naked bodies dancing around the fire pit. Hips twisted and torsos shimmied. Reflected firelight flickered off warm skin and firm muscles and something ached deep in his soul. Matthew Jentry reclined on one elbow in the sand and accepted the honor of his people's traditional tribal farewell.
Two weeks at this settlement had provided plenty of opportunities to witness the innate sensuality of the People of the Sea. His first concern had been medical checkups for a tribe who lived far from the easy access to care in Vancouver or Victoria.
The matriarch had other goals.
He spotted her across the fire ring, staring with a hint of amusement in her smile. As another of the lithe young women danced nearer, leaning to display her ample assets to their best advantage, Matthew laughed inside.
Yes, he knew it was traditional for travelers to share pleasure with the locals. He knew it was considered an honor to provide such a service, especially to one like himself who was both a magical and modern healer.
But he wanted more. No matter how tempting the offers before him, he had started this position the way he meant to continue. Alone. Until he found the one to complement him and make his true mission a reality, he had no intention of hopping into bed with anyone. After a dry spell of six months, his urge for sex still lay dormant.
The dance concluded and he applauded along with the elders around him, accepting pats on the back from the men as they shuffled off to enjoy the barbeque pit and containers of sweet cider cooling in buckets by the surf. Mama Tanis cornered him before he vanished to safety with the old men.
For a large woman she moved with amazing speed.
"You enjoyed the dance?" She stared at him, eyes filled with wisdom. She was old—far older than the medical records in the town office showed.
"I did. Thank you for honoring me before I head to the next village. I cherish the time I have had with you." He bowed low in respect.
She shook a finger in his face. "You say that, but I think you're following your own way, not Mama T's. Why do I see you with the old men who have no juice left in their veins? I can entertain them with stories. You should be on the beach with the young people, living and laughing and loving."
"Mama T—"
"Oh no, you avoided all our entertainments the whole time you stayed with us. You worked from sunrise to dark, and even now when you're leaving, you think of ways to avoid play."
He lifted a brow. "Perhaps I am too old and juiceless myself to want to inflict my company on the young people."
The woman shook with her laughter. "Too juiceless? The only thing you are guilty of is being too cautious, my friend. I will stop taunting you. This night is for you, enjoy it as you wish." She leaned forward and her dark eyes bore into him. "But I will tell you this. Sometimes what you seek is closer than you imagine, and found only when you stop looking."
A shiver raced over his skin as she spoke. A prophecy? An omen? There was no way of knowing. The People of the Sea were rich in power in many ways. He bowed again, grasping her hand and kissing her knuckles. His actions drew a chuckle from her lips.
"You're a bad boy to tease Mama T."
He winked at her, and she shook her head and smiled.
Matt stepped back, ready to rejoin the men, when it hit him. Oh hell, he'd forgotten. "I need to apologize. You asked me to examine one of your people. She never showed up for her appointment. I tried to make another slot available but was told she had gone on a camping trip. The high school students went on a field trip to do biology research, or something. I'll have to see her next time I visit."
The matriarch folded her lips together into a firm line. "I should have known. She insists there is no issue, that she doesn't need a shaman's help." She sighed. "As you said, it will have to wait. I'm going to give her a piece of my mind when I see her. I told her myself I wanted her to keep the appointment."
Matthew stopped in amazement. "I've rarely heard of any troubles with youths challenging the hierarchies of our people. How could she ignore a direct command from you? What's the problem that she'd flout her matriarch to avoid seeing me?"
Mama Tanis planted her fists on her wide hips. "The girl can't shift. We know she's got shifter blood, but we've never seen her make the change."
He wandered down the beach, Mama T's gaze burning his back. A chuckle escaped him again. The world of academia he'd exchanged for the world of the mystic created a study in contrasts. Conflicting as it seemed at times, both were full of truths. Germs and viruses caused disease, but so did evil spirits and curses. His challenge as shaman was to bring the two worlds into harmony, no matter how strange the blend appeared.
The light faded from the sky, twilight's streaks coloring the horizon over the ocean. Matt paced carefully, his bare feet comfortable against the still-warm sands. The puzzle presented by the matriarch tugged at his mind again like an undercurrent dragging him out of his path. A shifter who couldn't shift—for the People of the Sea it would be like never learning to walk. Until they were as at home in the water as on land, a person would never truly fit in.
On impulse, he angled farther down the beach toward where the young people gathered around a large bonfire. Perhaps he'd be able to spot the girl amongst her friends, get a feel for her trouble without frightening her. Although he couldn't imagine why she was scared to see the shaman. The strains of guitar music rose on the air and ahead he spotted couples cuddled together around the heat of the blaze.
His gaze caught on a smaller circle farther inland, a group of laughing mothers watching protectively from their beach chairs a few metres away. The children played an intricate game involving switching positions and hiding a shiny shell of abalone. A woman knelt in their midst, her head thrown back in laughter, straight blonde hair tousled around her shoulders.
His body tightened. There was something more provocative in her uninhibited moment of delight than in all the sensual beauty he'd seen during the earlier dance. He watched with a growing ache in his groin as she joined a child in the outer circle and the game carried on around them.
Dark eyes, light skin. She must be a visitor to the people. He'd never seen a fair-haired shifter among the orca clans, and Mama T would have told him about such an anomaly. The woman hadn't been one of the many of the settlement on whom he'd done a routine physical exam during the past two weeks. He rejoiced he'd avoided having to give her an examination when the mere sight of her heated his blood and drove his desire insanely high.
He had to meet her.