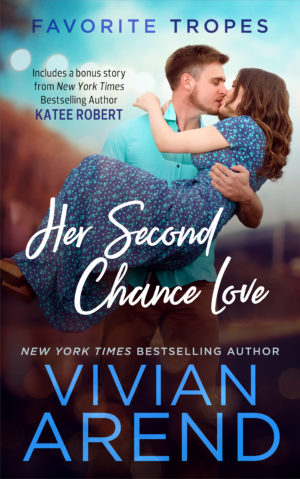 Book 4: Favorite Tropes Collection
Two stand-alone stories about finding a second chance at love. Enjoy heart-warming romances within this favorite trope, and find the happily-ever-after you crave.
Prom Queen (Bad Boy Homecoming)
by New York Times Bestselling Author Katee Robert
Jessica Jackson and Jake Davis used to be the "it" couple of their little Texas town—until a football injury sidelined Jake, and Jessica left him in the dust. Fast forward ten years, and life hasn't turned out like Jessica planned. She's reformed her mean girl ways, but facing her reunion alone is too much to ask. She hires a fake boyfriend just to get her through the weekend… She never expects Jake to be the fake boyfriend waiting for her at the airport.
Rocky Mountain Romance (Six Pack Ranch)
by New York Times Bestselling Author Vivian Arend.
A year ago, Steve Coleman was too lazy, too laid-back and too not-paying-attention for Melody Langley, and his family, and he knows it. Now that she's back in town, Melody still harbors feelings for the red-hot cowboy, but she's got enough on her plate dealing with small-town old-timer attitudes to her as acting head veterinarian. She doesn't need a boy friend by her side, she needs a man. Steve's got one shot to prove with more than words what's in his heart and soul.
These books have been previously published, and are being re-released in this special edition version for a limited time.