The time is drawing near for book two in the Borealis Bears!
It's been so much fun to return to the paranormal realm and play with a world that runs off imaginary rules. Which still means having characters that I'd like to be friends with, or who I admire for what they accomplish. Our hero Alex is determined and outwardly gruff, yet hides a sweet marshmallow core. Lara is kick-ass strong, yet tender-hearted as she cares for her wolf pack and the rough-hewn man who's destined to be her mate.
Grandfather Giles, though…I'm not sure if I admire him or if he scares me. He's one determined old shifter, and definitely up to mischief! Here's a peek at his very own thoughts as THE BEAR'S FATED MATE begins…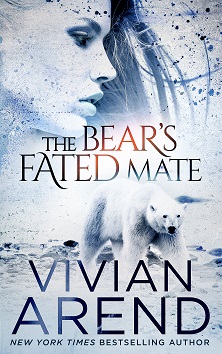 Personal Journal, Giles Borealis, Sr.
I'm not sending my grandsons another note, because I already warned their stubborn bear asses what the rules were, and I don't repeat myself.
I do, however, find as I get older that it's necessary to jot down a few notes to make sure I keep track of all the threads I've got in play. Growing old is a privilege, and a pain—I don't like the alternative one bit, but that's neither here nor there.
For now, I'm going to gloat for a moment, although at my age it's called pride and we'll leave it at that. Tonight was a delight. Never dreamed young James would be the first to get his act together and step up to the plate. Mated at twenty-six! That's the same age I was when I met my Laureen, and it's been fifty-eight years of mated bliss ever since.
James's mate—Kaylee—is a perfect match to his enthusiasm with her quiet, resourceful ways. Knew those two belonged to each other the first time I saw them gravitate toward each other years ago. Friends-first make for the best lovers, or so Laureen has told me over and over again. Who am I to argue with my heart of hearts?
I also know there's another type of partnership that blooms fast and grows strong. If you can't start out friends, good solid enemies are an acceptable alternative.
Alex might disagree with me—
Who am I kidding? Of course, he'd disagree with me because he's a Borealis bear. But I know best. He's not the type to accept a woman who's less than he is. She needs to have brains, brawn, and superior bullshitting abilities.
He needs a woman who's a challenge, and the one I've got in mind fits the bill perfectly…
**
To find out the rest of the story, pick up your copy of THE BEAR'S FATED MATE, coming November 19th!
Purchase US Retailers:
Purchase UK Retailers:
Purchase CA Retailers: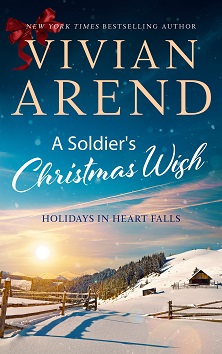 It's time! I hope you enjoy Brooke and Mack's trip to forever!
On a different note, there are a LOT of treats mentioned in this book. A lot. So many, I was getting hungry while writing it. Let me know which treats you spot, which you've never had and which are your favourites!
Happy Holidays to you!
 Pick up your copy today!
US Booksellers: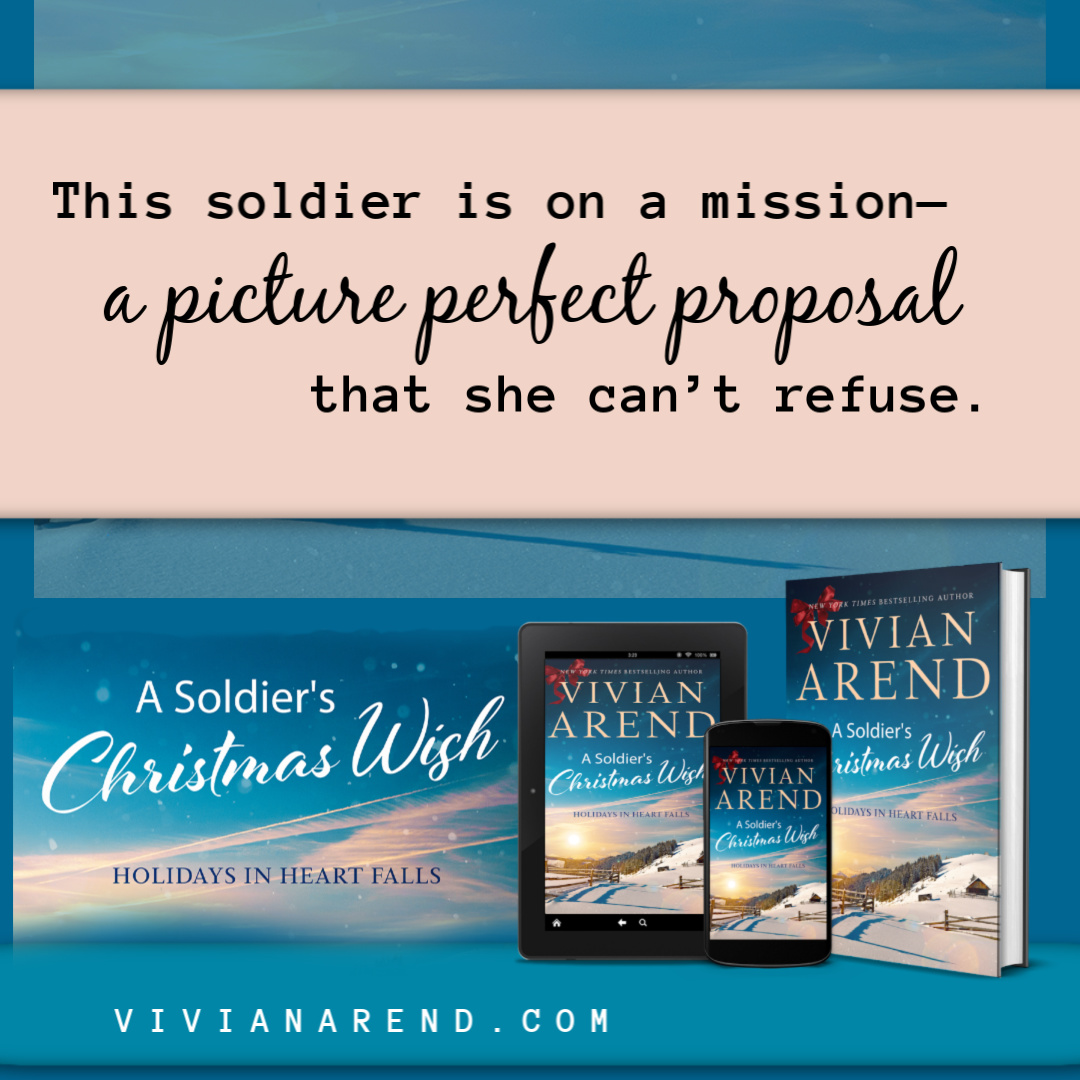 Here's a fun story for you. I've mentioned before that I use dictation to help write my books. It saves the wear and tear on my wrists, and I quite enjoy having a variety of ways to work on creating stories. I dictate, then read through on my ereader and make notes. I do adjusts and polish in Word, and I have all sorts of tricks that I use at different times and places to keep things rolling smoothly.
And they all work…until they don't.
For example, when a spelling attempt fails, and not even Word can figure out what I mean, I hop onto Google and try typing it there. Google seems to understand my typo-laden attempts the best of any spelling helper.
Dictating helps solve some of those problems. In A SOLDIER'S CHRISTMAS WISH, you'll meet a new friend to the community, Yvette. <==it's a simple enough name, but I type it wrong at least 50% of the time. Dictating? Her name is perfect right from the start. I love that.
Yes, my Dragon Dictate program, who I affectionately call Duckie, is a huge help.
But not even Duckie can help when I simply stall out and can't think of the right word.
I've never been one who fights to pick complicated words over simple ones. I feel as if descriptions can be very vivid without being excessively florid. But when I was writing the cookie baking scene in Hanna's kitchen, where Brooke and the little girls Crissy and Talia are getting ready to make sweet treats—I came to an absolute stall.
I couldn't remember what the things were called that you hang around your neck, tie around your waist, and use to protect your clothing. I was in mid-sentence and simply could not go on. Short of actually saying "the thing you hang around your neck and etc. etc.," which I didn't want to do, my mind was blank.
So, I improvised. I didn't want to stop the story from developing, so I did the next best thing and used another description. I figured I'd fix it later.
Which is how the phrase "cooking vest" ended up in the first draft of the book. Three times in one paragraph.
It's not there anymore, but now every time I see the word "apron", I laugh a little.
I hope you enjoy Brooke and Mack's trip to forever, full of cooking vests, hotwired classic-snowplows, and slippers.
 Pre-Order your copy today!
US Booksellers: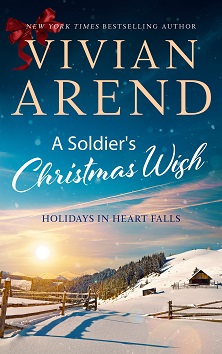 When A Firefighter's Christmas Gift released last year, I was so excited. It was the chance to do something I'd looked forward to for a long time—start a series of sweet and sexy feel-good stories for my readers to enjoy over the holiday season and beyond.
Hanna and Brad's book was not only a delight to write, but people enjoyed it, and it was a chance to have something special happening in Heart Falls outside the main trilogy that was currently unfolding for the Stone family. It was perfect!
…until it wasn't.
See, getting to tell all sorts of stories in Heart Falls is something I'm enjoying. And I like being able to step into the lives of people in town who might be less mentioned in the main trilogies.
But I forgot that Holidays in Heart Falls is a series on its own, not just a random bunch of stories that take place between the other trilogies.
Long opening to reach this point: I'm about to tangle things up two ways.
First tangle:
If you read A Cowgirl's Forever Love that came out in May (book 1 in the new Colemans of Heart Falls trilogy), you're probably waiting for Karen and Julia's stories. I didn't write fast enough to get their books out before this holiday book. It's not a huge thing because it will all make sense down the road. Those two books will be out in 2020 and everything will fall into place.
All you really need to know for now is that A Soldier's Christmas Wish takes place in December, a year after Hanna and Brad's story.
Second Tangle:
Here's the tangled part—I didn't let you know last year who the heroine and hero would be! In this story, you'll follow Brooke Silver (Hanna's friend and a local mechanic) and Mack Klassen (a retired soldier/firefighter who works with Brad at the fire station) in their search for the perfect old-fashioned Christmas, and incidentally, their happily-ever-after. Neither have huge unsurmountable pasts to fight. Their problems are pretty ordinary, which means they're familiar to most of us—things like dealing with limited finances and trying to impress the people important to the ones they love. Pushing past the emotional limits they were taught while growing up to learn what's right for them…
Surviving the snowstorm of the decade. You know, the usual.
I'm delighted for you to read A Soldier's Christmas Wish and find forever along with them.
 Pre-Order your copy today!
US Booksellers:
The favorite tropes collection was a project that I was so excited about, sharing my love of tropes and new books with all of you. However, the time has come to pull these books from circulation. 
If you still want to get the stories, I've included a list of the books, and where you can find them.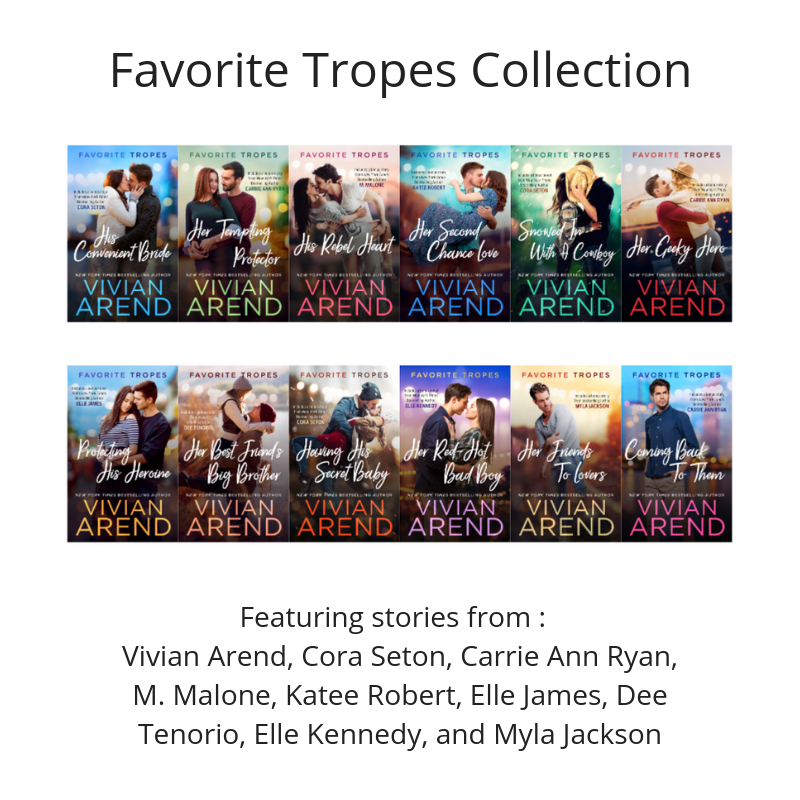 His Convenient Bride: Includes Issued to the Bride: One Airman by Cora Seton and Rocky Mountain Angel by Vivian Arend.
Her Tempting Protector: Includes Whiskey Secrets by Carrie Ann Ryan and Turn It On by Vivian Arend. 
His Rebel Heart: Includes Zack by M. Malone and Rocky Mountain Rebel by Vivian Arend. 
Her Second Chance Love: Includes Prom Queen by Katee Robert and Rocky Mountain Romance by Vivian Arend. 
Snowed In with a Cowboy: Includes The Cowboy Rescues a Bride by Cora Seton and Rocky Mountain Retreat by Vivian Arend. 
Her Geeky Hero: Includes Written in Ink by Carrie Ann Ryan and Turn it Up by Vivian Arend
Protecting His Heroine: Includes Montana D-Force by Elle James and Rocky Mountain Shelter by Vivian Arend. 
Her Best Friend's Big Brother: Includes Yearning Hearts by Dee Tenorio and One Sexy Ride by Vivian Arend. 
Having His Secret Baby: Includes A SEAL's Consent by Cora Seton and Ride Baby Ride by Vivian Arend. 
Her Red Hot Bad Boy: Includes Getting Hotter by Elle Kennedy and Rocky Ride by Vivian Arend. 
Her Friends to Lovers: Includes Boots and Roses by Myla Jackson and Falling Freestyle by Vivian Arend. 
Coming Back to Them: Includes Ink Enduring by Carrie Ann Ryan and Rocky Mountain Freedom by Vivian Arend.