We're back to Silver Stone!
After spending time in Rocky Mountain House helping her sister Dare with her newborn twins, Ginny Stone is returning home, which means it's time we all went for another visit as well.
There's new, wonderful adventures in store for the Stones, including you get to finally meet Tucker Stewart. Yes, Ashton Stewart's nephew is also returning…Tucker spent most of his summers on the ranch when he was young, and he and Luke were pretty much best friends. Tucker was the perfect age for Ginny to develop a mad crush on him. Which eventually led to some other interesting history between them…
You'll have to read A RANCHER'S LOVE to find out more!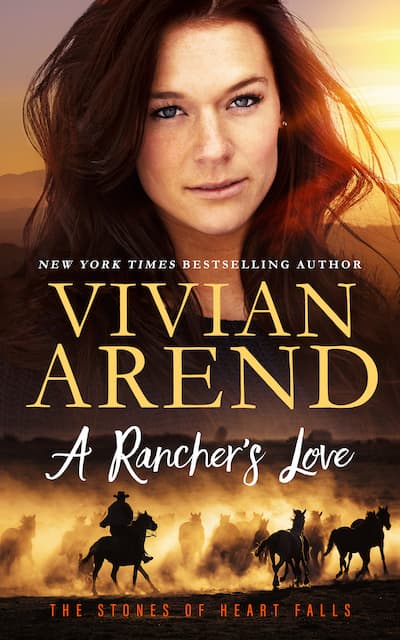 Return to Silver Stone, where the legacy of love is ready to bloom again.
Ginny Stone wants to be a vital part of her family's ranching success, but nothing is the same as it was three years ago, and now she's not sure where she fits in. To add to her troubles, her big brother's best friend has shown up—the sexy lover Ginny's been keeping secret for years.
During idyllic childhood summers, Tucker Stewart visited with his uncle, made friends with the Stone children, and slowly learned how to become a valuable part of Silver Stone ranch. Tragedy derailed his plans once, but when his uncle hints at retirement, Tucker's opportunity to take over as foreman is suddenly back on the table. Which means finally getting a chance at forever with the seductive and elusive Ginny as well.
With both Tucker and Ginny feeling the need to show their worth, it's only natural they team up. Operation Prove It is now in play, and the stakes are more than a paycheque. Nothing less than their hearts are on the line.
What we now know…
Only, here's a fun thing for you. I write in a straight, linear line frame, and you all know there's been a gap of time since the end of A Rancher's Bride (Luke & Kelli) and now. Which is fine, but I do like to hint at the end of book 3 what's coming in book 4… Which I absolutely did not know until recently. Lol.
I've now written the "teaser" for book 3, and I'll be adding it to A Rancher's Bride. If you have your books set to update, it should automatically show up there. (Including on your audio book—once the back room updates!)
But for fun, I'm putting it here as well so you get a taste of what's to come in August!
Enjoy!
Epilogue (to Rancher's Bride)
Christmas Eve, just over one and a half years later
Ginny Stone was finally home. And that home, Silver Stone ranch, was bedlam.
She'd arrived just in time for dinner and found the house full to the brim. Which was perfect, in a way. She didn't want any bells and whistles made over her arrival and with so many people milling about, both friends and family, there was no chance one of her older brothers would attempt to haul her into a deep conversation about long-term goals before she'd had a chance to get her head on straight.
The loud and joyous meal was followed by time with her nieces as they enthusiastically caught her up on everything they'd done over the past month since her last brief visit. When she finally convinced them to fall asleep, Ginny joined the rest of the grownups still in the house and helped get the tree in place and decorated, with presents tucked underneath for the surprise of Christmas morning.
The only down-side of the evening was being informed that her usual room in the basement was already taken. In fact, all the usual places were occupied.
Tamara was very apologetic about it, but had a solution. "Would you mind crashing in one of the horse trailers? The one next to the south barn is clean, and there are bedsheets in there." She made a face. "I'm not sure if anyone got around to actually making the bed, though."
"I can handle that," Ginny promised. She laid a hand on her sister-in-law's arm. "It's okay. I'm family. You don't need to guest me up."
Tamara wrapped her in a big hug. "I'm very much looking forward to getting to know you better."
"Me too," Ginny said honestly. "Plus, we need to reminisce in Caleb's presence about how you took him to the ground the first time you met."
The burst of laughter from Tamara was heartfelt, and Ginny's optimism returned. Maybe this coming back to the family fold would be easier than she'd hoped.
But she was glad to be able to slip away a few minutes later. Away from the rumble of laughter and the sheer presence of people, and back into the quiet of the winter night. Ginny grabbed her backpack from her truck and wandered slowly, taking in all the visible changes to the place she'd grown up but been away from for years.
The trailer Tamara had sent her to sleep in was a newer one, parked neatly beside the south barn. The three goats in their nearby pen watched her with wild curiosity, and Ginny saluted as she passed. "As you were, fellow mischief-makers."
She opened and closed the trailer door as quietly as possible. No use in letting the goats know they had neighbours, or the hellions would find a way to break out and come haunt her in the night.
The trailer smelled strangely good. She'd expected the air to be slightly stale, so the unusual scent was both a relief and a mystery. Bergamot? Coffee? Those two for sure, but something else familiar that she vaguely remembered…
Tired enough to simply want to crash, Ginny stopped in the small living space to get ready. She stripped off her pants, removed her bra from under her top, leaving only her oversized tank to sleep in.
"Be free," she mumbled softly, taking a deep breath and enjoying the lack of pressure on her shoulders from the bra straps. Big boobs were a pain at times, literally. "I crack me up."
Her eyes had adjusted to the pale glow coming in the window from the yard light, so she didn't bother with turning on the overhead light. She shuffled toward the bedroom area, suddenly wary when a strange, out-of-place sound rumbled her direction.
Ginny cautiously peered around the corner.
Holy shit.
The bed indeed had sheets as Tamara had told her, but they were messed up, scrunched into semi piles over the long muscular form of a man. He was face down, his butt on prime display. The edge of fear that had swept in vanished.
Ginny knew her mystery man.
Lying before her was Tucker Stewart, nephew to Silver Stone's long-time foreman, her older brother Luke's companion in crime during the summers while they were growing up, and her own personal kryptonite.
What she should do was back away and find somewhere else to sleep.
What she did was stand motionless for far, far too long, simply staring.
Time had only made him more delicious. His face was mostly scrunched into the pillow, but his lips were visible. Strong and full, they were parted slightly, a soft rumble only an uncharitable person would describe as a snore escaping him.
She didn't need to see his eyes to remember the pale blue shade. Didn't need to see him awake to be able to recall his all too brief smiles, always accompanied by a spark in his eyes, as if he were astonished that she'd pulled an expression from him other than his usual gruff visage.
Nope, memory painted plenty of pictures for the parts she couldn't see. The parts she could? Holy mother. Tucker had packed on muscle in the four years since she'd seen him last.
Triceps defined even in sleep, his visible forearm was dusted with a faint layer of light brown hair. His big hand pressed to the mattress where his strong fingers were splayed as if ready to cup her breast.
His big, talented hands. Ones Ginny had enjoyed feeling him run all over her. Broad shoulders that she'd dug her nails into as they'd shot together toward a sweaty, dirty, overwhelmingly pleasurable peak.
The curve of his hip teased her, one thigh pulled up to protect more delicate body parts. The hollow of shadow that hid his groin made her smile and lift her focus to the star of the show. His ass, the sheet shoved far enough aside to showcase every muscular dip and the straight row of dots scarring his right butt cheek.
Which is how she'd recognized him. Ahem.
She'd not only enjoyed seeing his naked ass up close and personal before, but she'd been there when her older brother Luke had given Tucker that scar. Twelve years old and pretending they were hosting a magical duel, Tucker had reacted to Luke's spell with determination, throwing himself backward only to unknowingly land full force on a rake.
He was no longer that youngster. Nor the teenager whom she'd followed after like a love-struck puppy. Not even the serious young man who she'd finally convinced she was grown up enough to know what she wanted—which included wild, vigorous sex with him.
Long lean lines, bare skin she wanted to touch. She must have made a noise because he woke. His body tightened, which did wonderful things to his ass.
He rolled. Ginny forced her gaze off the tempting bits—parts. That was not a bit—coming into prime display, shifting to meet his eyes.
Tucker blinked, then blinked again, as a dark smolder twisted into place.
"Ginny Stone. Well, well, well. Merry Christmas to me."
One of my favourite things right now as I head out into the yard and start spring clean up is to enjoy my favourite series in audio. I re-listen to audio the same as I re-read books. And yes, I listen to the stories I wrote, as well.
I like what I do!
Want to join me in a Thompson & Sons audio marathon this month?
For a limited time, you can now get the ENTIRE series on sale in audio! For under $25, you get 24 hours of a tight knit family and the men and women who bring out the best in them!
Or fill in the gaps in your library if you're missing an audio book or two.
And I'll see you in the garden!
~~**~~
(Sorry, this sale isn't available at any other vendors because I don't have control over pricing the way I do at these.)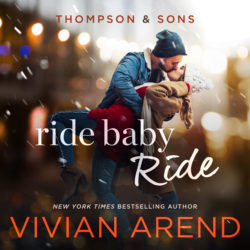 Gage Jenick returns to town to discover his best friend's sister, Katy Thompson, is pregnant, but an accident has left her with no memory of their unforgettable night together.
---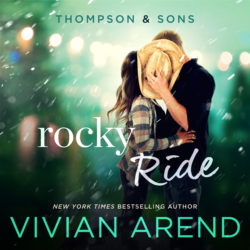 Mitch Thompson is a bad boy through and through, but his ongoing affair with Constable Anna Coleman is speeding toward something bigger than either of them expected.
---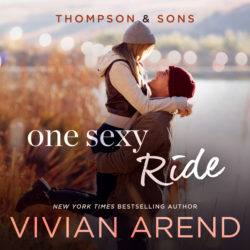 When Janey Watson makes plans to leave town, Len Thompson finally admits his feelings for her. But is he willing do everything possible to keep her in Rocky Mountain House?
---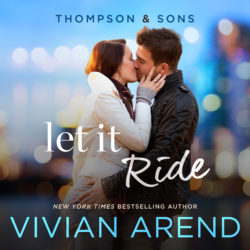 After Maggie Ward goes through tragedy, her friend Clay Thompson helps her through it. Will their friendship go all the way to love?
---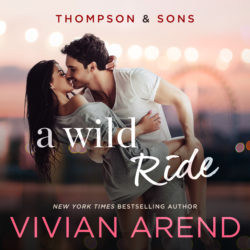 Troy Thompson is enjoying his secret fling with Nicole Adams, but when she cuts him off, he isn't ready to let her go without a fight. If she wants something serious, he's ready to prove he can be the man she's looking for.
My publishing career began with novellas. Wolf Signs, Tidal Wave, Rocky Mountain Heat (which was originally only 30,000 words long!)
When I had a few under my belt, I asked my editor what I should do to improve as a writer, and she suggested learning how to write longer stories would give me more room to play with plot and character development.
I tried. The goal was to write a stand alone short contemporary, Turn It On. The biggest difference I remember, thinking back now over 10 years later, was how much talking they did! Lol. In a novella, there's a lot of action, and things move quickly. In a novel, there's time to actually sit and have a cup of coffee while they chat. It was a challenge, but it was also fun, and I got to add in tons of interesting twists. There's a big family with a strange family tradition of naming everyone some variation of "Max". There's the twins, who are close as siblings, but very different in character. There's a touch of mystery, and there are typical real life situations with friends that don't always go smoothly.
In the end, I had what I thought was a fun, super sexy (!!!) stand alone story. One and done!
But then, Turn It On came out, and readers really wanted to know more about the brother to the heroine, who was clearly already in a happily-ever-after of his own. I'd even given him the unfortunate name of Junior!
Writing his story meant going back in time, which meant the books were published out of chronological order. A fault I'm convinced to this day is why I write chronologically whenever possible, even if publishing doesn't always work.
The end result is now the books ARE in order, and they're very sexy, and while they're older, they're still about chosen family and finding the person who not only believes in you, but is willing to do everything to help bring you to the point you believe in yourself.
If you haven't met Maxwell Junior (ugh! lol) and Natasha, or Maxine and Ryan yet, I hope you'll check them out.
---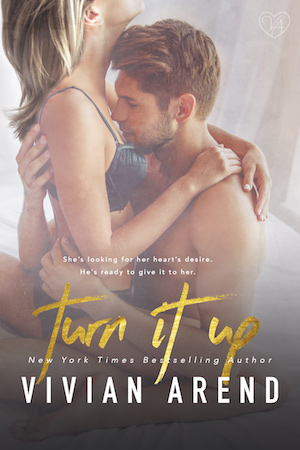 She's looking for her heart's desire. He's ready to give it to her.
Maxwell Turner Junior has led a charmed life. His easy-going manner and higher than average smarts usually get him what he wants—with one exception. Natasha Bellingham has resisted him for far too long. She may be ten years older, but so what? He's plenty old enough to know they belong together. Now all he has to do is convince her.
Natasha's love life has degenerated into a series of bad clichés. Her biological clock is ticking—loudly. As a proven architect with her own company, she's financially ready for a baby. Who says she needs a permanent man in her life for that? She just needs a "donation".
When Max discovers Natasha's plans include artificial insemination, he's outraged. She wants to get pregnant? No problem. He's more than willing to volunteer—no turkey basters involved.
But there's one non-negotiable clause: He wants forever. And he intends to do everything in his power—fair and unfair—to make it happen.
---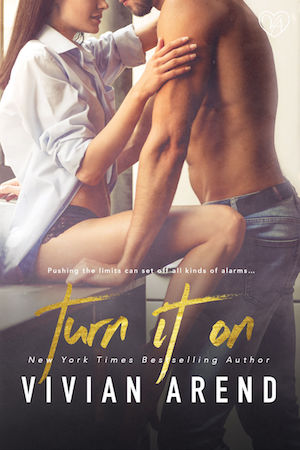 Pushing the limits can set off all kinds of alarms…
Inheriting her grandmother's home is a dream come true for web designer Maxine Turner. She's looking forward to a little freedom from the constant demands of her beloved, crazy mob of a family. When vandals expose just how vulnerable she is living alone, she seeks help.
Ryan Claymore's well-thought-out life was wrenched away when responsibility for his special-needs stepbrother landed on his shoulders. Going from military man to business man challenges his take-charge nature, but luckily enough he's found Maxine—he'll trade his security-system knowledge for her website expertise.
Red-hot chemistry sizzles between them, and resisting the attraction is a fight they can't win. Even the secret Ryan hides isn't enough to keep Maxine from working her way into his heart—and his bed.
But when the attacks on Maxine and her home escalate, Ryan's protective instincts go into overdrive. He'll have to find a balance between safeguarding and smothering the woman who's just learning to spread her wings, or they could lose the best thing they've ever found.
---
Audio Sale!
For a limited time, get the Takhini Shifters series on sale in audio from Author's Direct!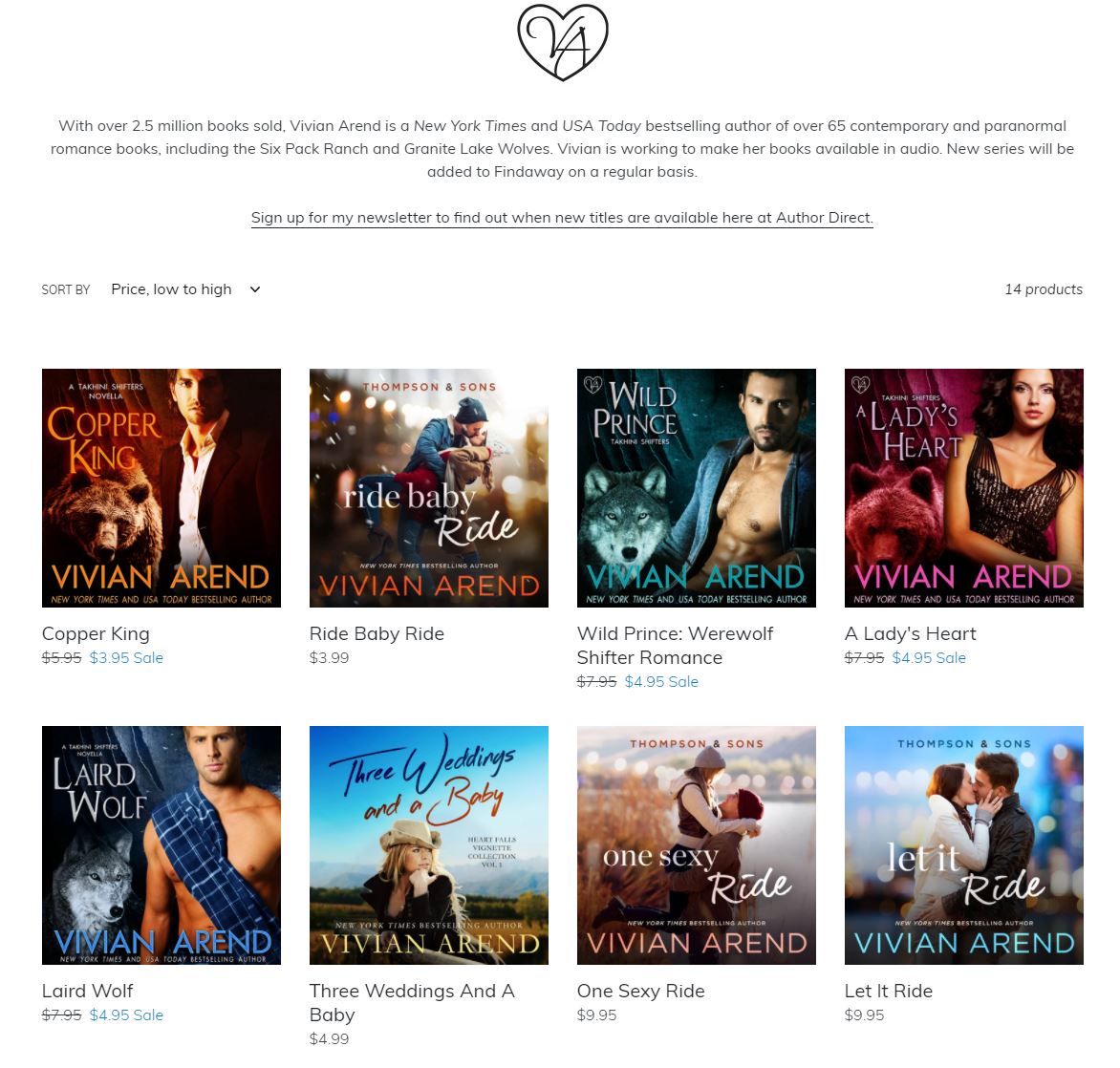 It's here!
We've got a couple of red-hot seniors finding a well-deserved happily-ever-after.
Tons of adorable family time. Some laughter, some tears.
Come settle in for a good, long visit with your friends.
Here's a peek into Blake and Jaxi's morning…
Excerpt
Curled up against him, Jaxi pressed her lips against the side of his neck, easing her legs on either side of his. A throaty moan escaped her, and Blake wanted to both laugh and curse as he realized his hand no longer rested innocently on her hip. Nope. He'd full on cupped her ass and was even now in the process of dragging her on top of his body.
"Looking for trouble—" Jaxi began.
"Maaaaama." The doorknob rattled as PJ's voice rang against the door. "Daaaaaadeeeee."
Absolutely adorable even as their four-year-old's timing made Blake groan. "Invasion?" he asked Jaxi.
She pressed a quick kiss to his lips before carefully crawling off. "I'll get him. You deal with—things."
With a slightly wicked pat of her hand against his belly, Jaxi swung away before he could grab her, hips wiggling saucily as she headed toward the door.
Blake rolled, adjusting his hard-on to a more comfortable position that was slightly protected in case their oldest son decided to jet propel his way onto the mattress like he usually did.
"Yes? We didn't order any pizza," Jaxi said as she knelt beside the door.
Around her, PJ's expression went utterly serious as he shook his head. "Not peeza. Cuddles."
"Well, that's totally different." Jaxi scooped him up, closing the door and returning to the bed. "Look, Daddy, we have an early morning delivery of cuddles."
"One of my favourite things," Blake said sincerely, opening his arms.
PJ snuggled in, and Blake felt that pulse deep inside again. The one that made him ache even as it brought a smile to his face.
Jaxi sat on the edge of the bed, her expression filled with wonder. "I love you."
She said the words so simply, but it was clear the message was meant for him, not their son. Although she totally loved their kids to pieces, this thing between them wasn't getting any smaller. After eight years of marriage it seemed to simply grow, expanding to fill every single bit of room, not just in Blake's heart, but in their home.
Even as he draped an arm around their son, he patted the mattress beside him. "Climb in. It's cold out there."
She smiled wryly. "I will. But I figured I'd wait to let the rest of them in first."
"Who—?"
He shouldn't have bothered asking. He knew the answer.
"Daddy?" A chorus of little girls.
Jaxi blew him a kiss before sneaking from the room. By the time she got back with two-year-old Justin in her arms, the seven-year-old blonde-haired twins, Rebecca and Rachel, had settled on either side of six-year-old Lana.
Lana sighed contentedly. "I like sleepovers."
"Not a sleepover when it's Mommy and Daddy's bed…" Becca explained seriously.
"…it's family cuddles," Rae finished.
"Shove over there, kids," Jaxi said with amusement. "Make room for your brother."
Shockingly, ten minutes later the bed was silent. The girls had curled up in a heap like puppies and fallen back asleep almost immediately. Against Blake's chest, PJ's blondish hair spread in a tangled mess. He'd snuck his thumb in his mouth, his little chest moving easily.
Justin was sprawled on top of Jaxi, contented baby snores rising from him.
And Blake and Jaxi, teetering on the opposite edges of the mattress.
Rocky Mountain Forever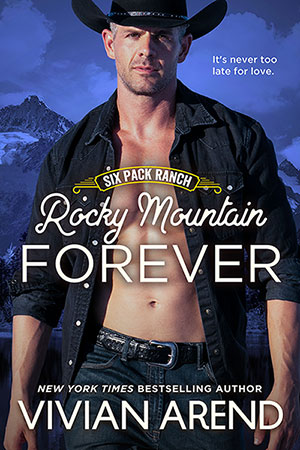 Back in 2014/15, my good friend Elle Kennedy and I had a blast writing a series together. Three military friends who are now retired but instead of starting a security company like most of their buddies, they end up running a dating type service.
Yeah, it's a little off the wall, but it was so much fun. The books are red hot, the guys are total bromance, and we loved the fun of diving into the DreamMakers world. (Two of these books have mfm menages in them, but all finish with dedicated m/f happily-ever-afters.)
If you've never read them before, prepare to fall in love with Parker, Jack, and Dean.
TROPES:
Parker and Lynn: one-night stand to forever. Good girl getting lessons in getting dirty.
Jack and Pepper: best friend's little sister. Opposites attract.
Dean and Emma: second chances. Reformed playboy.
All Fired Up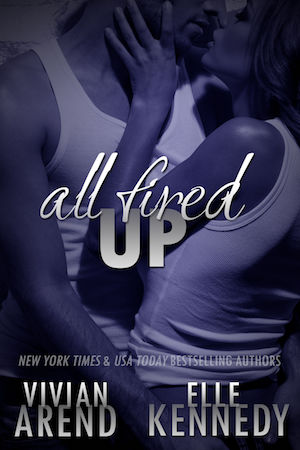 He's ready to lead the way
As the owner of DreamMakers Inc., Parker Wilson takes the skills he learned as a Ranger to help men win in the love department, using every resource available to plan the perfect date. But when a routine recon turns into an unexpected night of fiery passion, Parker's mission becomes personal—and he won't give up until Lynn Davidson is all his.
She's more than willing to follow
Lynn is a goner from the moment she lays eyes on the delectable Parker. She's tired of sticking to the straight and narrow. It's time to walk on the wild side, and what better way than in the arms of the most irresistible man she's ever met? But when their red-hot affair is threatened, it'll take a team effort to make their dreams come true.
iBooks ♥ Google Play ♥ Amazon ♥ Barnes & Noble ♥ Kobo
Love Is A Battlefield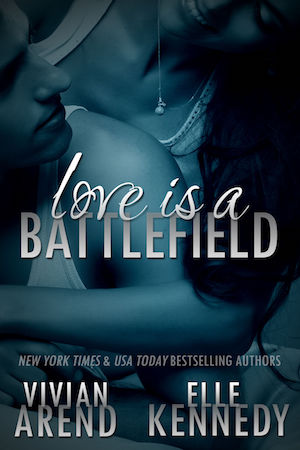 He's ready to admit she's all grown up…
After two tours of duty, former Army Ranger Jack Hunter is back in the US, working to keep DreamMakers a brilliant success. Now that his best friend's little sister is home from college, it's time to retire his hands-off policy and take action. He wants Pepper Wilson in his bed, but seducing the feisty redhead could be dangerous for more than one reason.
She's ready to push all his buttons…
Pepper is tired of being bossed around by everyone in her life, especially arrogant, annoying, overbearing Jack Hunter. While she can't deny the man is out-of-this-world gorgeous, his alpha routine is getting old. His steely determination proves a match for her own, though, and the attraction simmering between them ignites into fiery passion.
But can their wild sexual exploration turn into more without someone getting burned?
iBooks ♥ Google Play ♥ Amazon ♥ Barnes & Noble ♥ Kobo
Don't Walk Away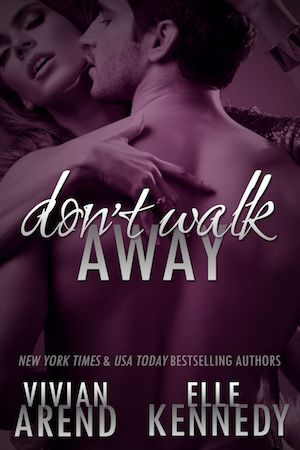 He wants to rock her world—in bed and out of it
For former Army Ranger Dean Colter, sexual escapades and wild flirtations are the norm—but it wasn't always that way. Years ago, the DreamMakers co-owner was a one-woman kind of guy until he tore Emma Lee's heart apart. Yet he's never forgotten her, and when Emma waltzes back into his life, a second chance is suddenly within his reach…and he'll be damned if he'll screw up again.
She wants her world to stop spinning apart
Emma's no longer the naïve girl she used to be. Now a successful designer in the fashion world, she refuses to let Dean's killer smile and sweet-talking ways distract her from her goals. But being the target of Dean's full-out seduction isn't easy to resist, even as the dynasty she's built teeters toward disaster. This time she might the one who breaks both their hearts when she has to walk away.
iBooks ♥ Google Play ♥ Amazon ♥ Barnes & Noble ♥ Kobo
Nook Coupon Code
Nook readers:
I have a special surprise for you! While you can get All Fired Up for free at ANY retailer, you can also get Love is a Battlefield and Don't Walk Away for 50% off. Just use the coupon code BNPDREAM50 at checkout!