It's here!
We've got a couple of red-hot seniors finding a well-deserved happily-ever-after.
Tons of adorable family time. Some laughter, some tears.
Come settle in for a good, long visit with your friends.
Here's a peek into Blake and Jaxi's morning…
Excerpt
Curled up against him, Jaxi pressed her lips against the side of his neck, easing her legs on either side of his. A throaty moan escaped her, and Blake wanted to both laugh and curse as he realized his hand no longer rested innocently on her hip. Nope. He'd full on cupped her ass and was even now in the process of dragging her on top of his body.
"Looking for trouble—" Jaxi began.
"Maaaaama." The doorknob rattled as PJ's voice rang against the door. "Daaaaaadeeeee."
Absolutely adorable even as their four-year-old's timing made Blake groan. "Invasion?" he asked Jaxi.
She pressed a quick kiss to his lips before carefully crawling off. "I'll get him. You deal with—things."
With a slightly wicked pat of her hand against his belly, Jaxi swung away before he could grab her, hips wiggling saucily as she headed toward the door.
Blake rolled, adjusting his hard-on to a more comfortable position that was slightly protected in case their oldest son decided to jet propel his way onto the mattress like he usually did.
"Yes? We didn't order any pizza," Jaxi said as she knelt beside the door.
Around her, PJ's expression went utterly serious as he shook his head. "Not peeza. Cuddles."
"Well, that's totally different." Jaxi scooped him up, closing the door and returning to the bed. "Look, Daddy, we have an early morning delivery of cuddles."
"One of my favourite things," Blake said sincerely, opening his arms.
PJ snuggled in, and Blake felt that pulse deep inside again. The one that made him ache even as it brought a smile to his face.
Jaxi sat on the edge of the bed, her expression filled with wonder. "I love you."
She said the words so simply, but it was clear the message was meant for him, not their son. Although she totally loved their kids to pieces, this thing between them wasn't getting any smaller. After eight years of marriage it seemed to simply grow, expanding to fill every single bit of room, not just in Blake's heart, but in their home.
Even as he draped an arm around their son, he patted the mattress beside him. "Climb in. It's cold out there."
She smiled wryly. "I will. But I figured I'd wait to let the rest of them in first."
"Who—?"
He shouldn't have bothered asking. He knew the answer.
"Daddy?" A chorus of little girls.
Jaxi blew him a kiss before sneaking from the room. By the time she got back with two-year-old Justin in her arms, the seven-year-old blonde-haired twins, Rebecca and Rachel, had settled on either side of six-year-old Lana.
Lana sighed contentedly. "I like sleepovers."
"Not a sleepover when it's Mommy and Daddy's bed…" Becca explained seriously.
"…it's family cuddles," Rae finished.
"Shove over there, kids," Jaxi said with amusement. "Make room for your brother."
Shockingly, ten minutes later the bed was silent. The girls had curled up in a heap like puppies and fallen back asleep almost immediately. Against Blake's chest, PJ's blondish hair spread in a tangled mess. He'd snuck his thumb in his mouth, his little chest moving easily.
Justin was sprawled on top of Jaxi, contented baby snores rising from him.
And Blake and Jaxi, teetering on the opposite edges of the mattress.
Rocky Mountain Forever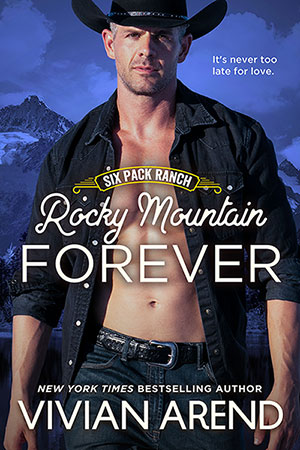 Back in 2014/15, my good friend Elle Kennedy and I had a blast writing a series together. Three military friends who are now retired but instead of starting a security company like most of their buddies, they end up running a dating type service.
Yeah, it's a little off the wall, but it was so much fun. The books are red hot, the guys are total bromance, and we loved the fun of diving into the DreamMakers world. (Two of these books have mfm menages in them, but all finish with dedicated m/f happily-ever-afters.)
If you've never read them before, prepare to fall in love with Parker, Jack, and Dean.
TROPES:
Parker and Lynn: one-night stand to forever. Good girl getting lessons in getting dirty.
Jack and Pepper: best friend's little sister. Opposites attract.
Dean and Emma: second chances. Reformed playboy.
All Fired Up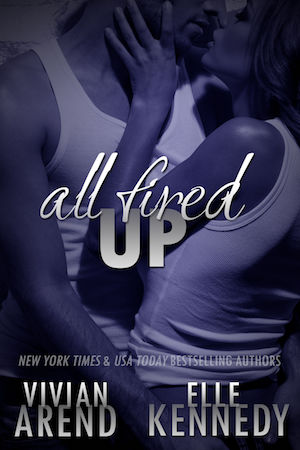 He's ready to lead the way
As the owner of DreamMakers Inc., Parker Wilson takes the skills he learned as a Ranger to help men win in the love department, using every resource available to plan the perfect date. But when a routine recon turns into an unexpected night of fiery passion, Parker's mission becomes personal—and he won't give up until Lynn Davidson is all his.
She's more than willing to follow
Lynn is a goner from the moment she lays eyes on the delectable Parker. She's tired of sticking to the straight and narrow. It's time to walk on the wild side, and what better way than in the arms of the most irresistible man she's ever met? But when their red-hot affair is threatened, it'll take a team effort to make their dreams come true.
iBooks ♥ Google Play ♥ Amazon ♥ Barnes & Noble ♥ Kobo
Love Is A Battlefield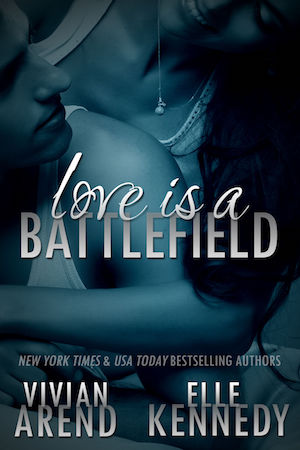 He's ready to admit she's all grown up…
After two tours of duty, former Army Ranger Jack Hunter is back in the US, working to keep DreamMakers a brilliant success. Now that his best friend's little sister is home from college, it's time to retire his hands-off policy and take action. He wants Pepper Wilson in his bed, but seducing the feisty redhead could be dangerous for more than one reason.
She's ready to push all his buttons…
Pepper is tired of being bossed around by everyone in her life, especially arrogant, annoying, overbearing Jack Hunter. While she can't deny the man is out-of-this-world gorgeous, his alpha routine is getting old. His steely determination proves a match for her own, though, and the attraction simmering between them ignites into fiery passion.
But can their wild sexual exploration turn into more without someone getting burned?
iBooks ♥ Google Play ♥ Amazon ♥ Barnes & Noble ♥ Kobo
Don't Walk Away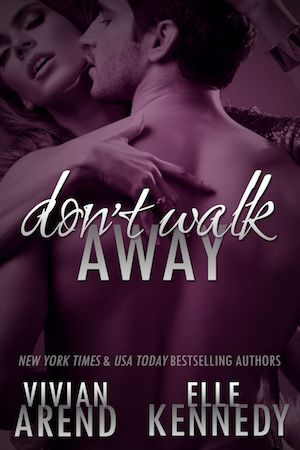 He wants to rock her world—in bed and out of it
For former Army Ranger Dean Colter, sexual escapades and wild flirtations are the norm—but it wasn't always that way. Years ago, the DreamMakers co-owner was a one-woman kind of guy until he tore Emma Lee's heart apart. Yet he's never forgotten her, and when Emma waltzes back into his life, a second chance is suddenly within his reach…and he'll be damned if he'll screw up again.
She wants her world to stop spinning apart
Emma's no longer the naïve girl she used to be. Now a successful designer in the fashion world, she refuses to let Dean's killer smile and sweet-talking ways distract her from her goals. But being the target of Dean's full-out seduction isn't easy to resist, even as the dynasty she's built teeters toward disaster. This time she might the one who breaks both their hearts when she has to walk away.
iBooks ♥ Google Play ♥ Amazon ♥ Barnes & Noble ♥ Kobo
Nook Coupon Code
Nook readers:
I have a special surprise for you! While you can get All Fired Up for free at ANY retailer, you can also get Love is a Battlefield and Don't Walk Away for 50% off. Just use the coupon code BNPDREAM50 at checkout!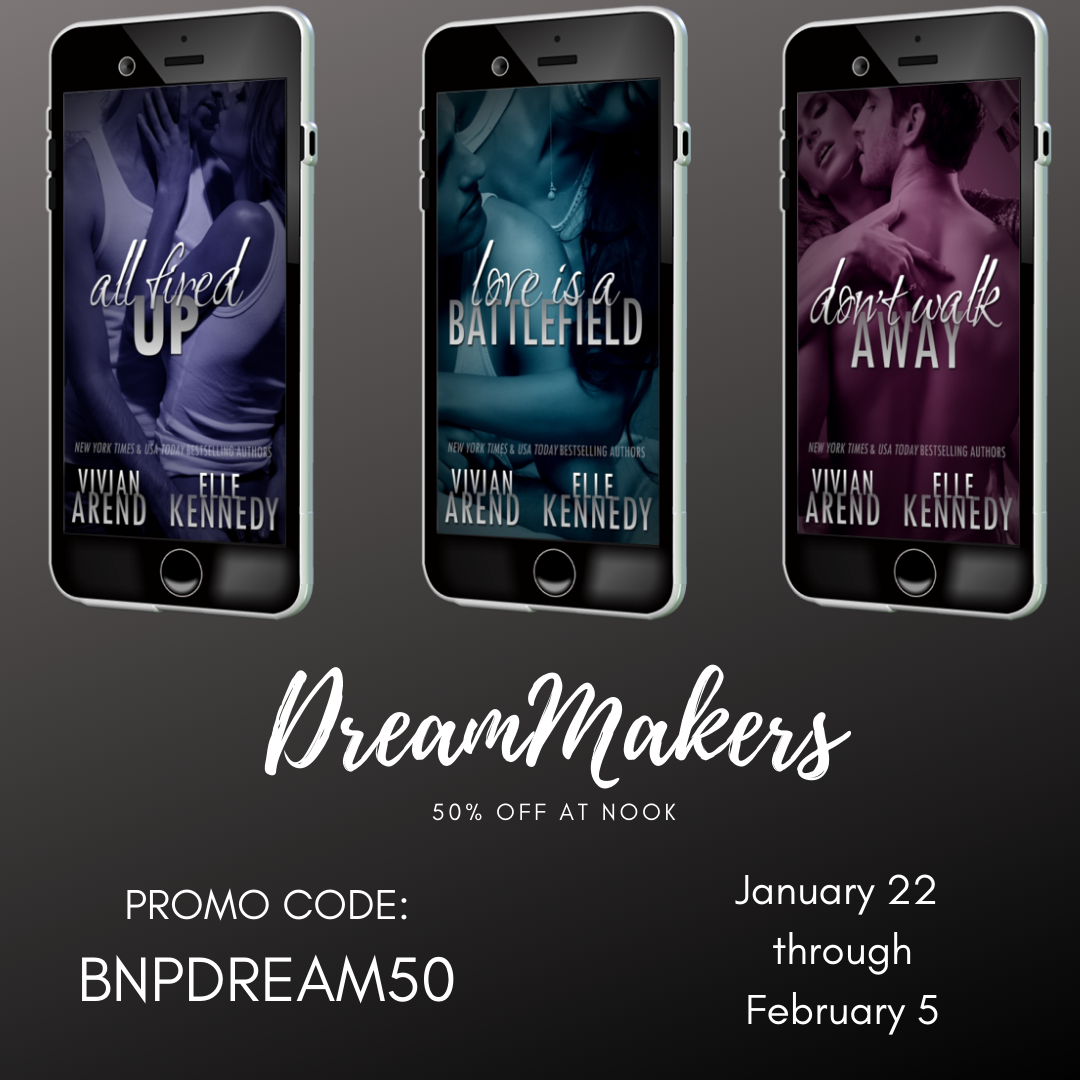 With the release of Rocky Mountain Forever right around the corner, it's time for the Six Pack Ranch readers to take on the ultimate SPR Die Hard Chronological Reading List! Good luck!! 
Rocky Mountain Heat             (Six Pack Ranch 1)
Rocky Mountain Haven          (Six Pack Ranch 2)
Rocky Mountain Desire          (Six Pack Ranch 3)
Making Memories                   (Six Pack Ranch Vignette 1)
Rocky Mountain Angel           (Six Pack Ranch 4)
Rocky Mountain Rebel            (Six Pack Ranch 5)
Never Too Far                         (Six Pack Ranch Vignette 2)
Rocky Mountain Freedom      (Six Pack Ranch 6)
Rocky Ride                              (Thompson & Sons 2)
Home Building                        (Six Pack Ranch Vignette 3)
Rubber Boot Romance            (Six Pack Ranch Vignette 4)
Rocky Mountain Romance     (Six Pack Ranch 7)
Rocky Mountain Retreat         (Six Pack Ranch 8)
Rocky Mountain Shelter         (Six Pack Ranch 9)
Lights & Secrets                      (Six Pack Ranch Vignette 5)
Rocky Mountain Devil             (Six Pack Ranch 10)
A Daddy's Love                       (Six Pack Ranch Vignette 6)
Rocky Mountain Home           (Six Pack Ranch 11)
A Rancher's Heart                   (Stones of Heart Falls 1)
Surprised at Bootstomp Point (Heart Falls Vignette Collection Vol.1)
The Cowgirl's Forever Love    (Colemans of Heart Falls 1)
The Cowgirl's Secret Love       (Colemans of Heart Falls 2)
The Cowgirl's Chosen Love     (Colemans of Heart Falls 3)
Oh, Baby!                                (Heart Falls Vignette Collection Vol.1)
Rocky Mountain Forever        (Six Pack Ranch 12)
This list includes books and vignettes for all the family members of the Coleman clan. Books from Six Pack Ranch, Thompson & Sons, Stones of Heart Falls and Colemans of Hearts Falls series. Can you get through them all before Rocky Mountain Forever releases on February 16th? 
If you do, let me know! Or let me know your favourite titles as you revisit them!
[for those who want the definitive list with ALL western romance titles to date in my collective worlds, go to the bottom of this page: https://vivianarend.com/western-romance-books/six-pack-ranch-series/]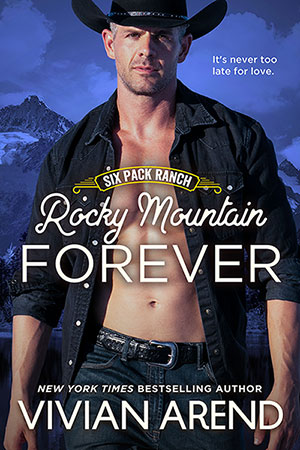 It's here!
Since it's the start of December, I'm sure your world is currently full to the brim with plans and preparation and a whirlwind of activity (safely done!)
Somewhere in the midst of the busy, take a moment for yourself. I hope you fall in love with Ryan and Madison as they introduce Heart Falls to a Not-So-Traditional Nutcracker, as well as the gaudiest sweater in Alberta.
Happy reading!
---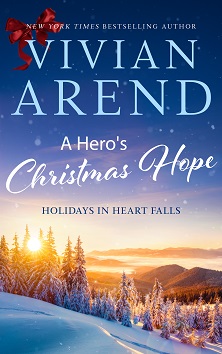 This hero needs a holiday miracle or two—and she's just the one to deliver.
Single father Ryan Zhao didn't expect a ghost from his past to literally slide back into his life. His longtime friendship with Madison Joy is a pure, sweet memory, and with the holidays fast approaching, her surprise visit is perfect. Maddy's a breath of fresh air, full of ideas and enthusiasm—and far too attractive to a lonely man like him. Best friends to lovers might be tempting, but it's also dangerous since she's leaving after Christmas.
Madison thrives on fixing things. If Ryan insists she stick around and bother him and his adorable daughter for all of December, she'll do what she can to make his life brighter. Which means reviving their ugly sweater tradition, organizing a not-so-traditional Nutcracker—and fighting to keep from falling in love with her former best friend and his motherless child.
She's already given up her dreams once to help take care of her family. No matter how much he wants her to stay, Ryan refuses to ask her to do it again for him and his little girl.  Can holiday magic find a way to take these two lonely hearts from friends to forever?
I have news!!
ROCKY MOUNTAIN FOREVER (SIX PACK RANCH BOOK 12)
*cheers along with you* Yes, it's coming. For those of you constantly haunting my inbox for updates, my assistant Nic will no longer tell you "when the time is right, we'll let you know!"
The time is right.
I've finally written the book that takes us back to Rocky Mountain House to revisit the entire Coleman clan. You'll catch up on what's been happening with your favourite characters, and who's up to what mischief in the community.
We won't be the only ones returning. It's time for Mark Coleman (Uncle Mark) to find a way back to the family, and to his happily-ever-after.
The cover? Hmmmmmmm!!
Timeline for the story: a slight overlap with the end of The Cowgirl's Chosen Love, and with Lisa and Josiah's short story, covering nearly a year and ending just before Canadian Thanksgiving. The book will be available in ebook, audio and the print version will include the vignettes found in the ebook ROCKY MOUNTAIN VIGNETTES.
I hope you're ready to celebrate this story with me. Be sure to let your fellow Six Pack reading friends know that ROCKY MOUNTAIN FOREVER is on the way!
Release date: February 16, 2021
---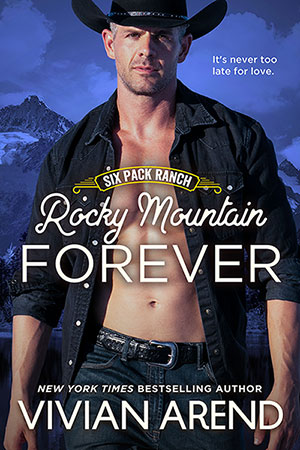 A return to the bestselling SIX PACK RANCH series by New York Times Bestselling Author Vivian Arend. While this book contains a stand-alone romance, it's best read as a part of the series.
——-
It's never too late for love.
Years ago, Mark Coleman made the only possible choice and left Rocky Mountain House before he tore his family apart. When he hears the four clans—Six Pack, Whiskey Creek, Moonshine and Angel—are working together to create a memory book, Mark also discovers the one detail that finally triggers his return.
Because he's not just coming back to the family. Now that Dana is free and ready to move on, Mark plans to give the only woman he's ever loved all the devotion and happiness she deserves, no matter how much sweet-talking, or dirty talk, it takes.
Meanwhile, when a shocking truth is shared with the oldest of the Six Pack sons, Blake Coleman begins a journey of assessment. Can he really fill his father's boots and be the leader his generation turns to for guidance?
With lots of visits with all your favourite Colemans, this is a celebration of love and the lessons learned along the way.
Warning: this book is full of happily-ever-afters. Lots of I love yous, lots of babies, lots of laughter and happy tears. Pretty much, readers familiar with the series have a ton of feel-good hours of reading ahead. If you want angst—this isn't it.