Have you ever gone away for a long time, then returned to a place you've always considered home? Or have you had a dream you'd hoped for finally start to come true? What about puzzle solving? Love to figure out twists and turns to find the answer?
You get all three, and more, in A Rancher's Love.
I've really enjoyed returning to Silver Stone, along with Ginny and Tucker, and watching them work together to solve a mystery from the past and find a path forward, together.
I hope you fall in love with them just as hard as I did!
---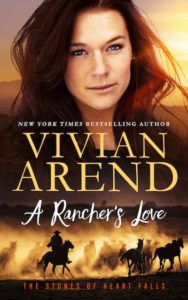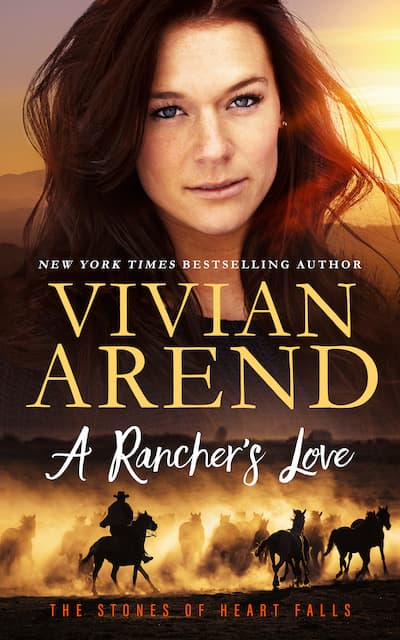 A Rancher's Love
Return to Silver Stone, where the legacy of love is ready to bloom again.
Ginny Stone wants to be a vital part of her family's ranching success, but nothing is the same as it was three years ago, and now she's not sure where she fits in. To add to her troubles, her big brother's best friend has shown up—the sexy lover Ginny's been keeping secret for years.
During idyllic childhood summers, Tucker Stewart visited with his uncle, made friends with the Stone children, and slowly learned how to become a valuable part of Silver Stone ranch. Tragedy derailed his plans once, but when his uncle hints at retirement, Tucker's opportunity to take over as foreman is suddenly back on the table. Which means finally getting a chance at forever with the seductive and elusive Ginny as well.
With both Tucker and Ginny feeling the need to show their worth, it's only natural they team up. Operation Prove It is now in play, and the stakes are more than a paycheque. Nothing less than their hearts are on the line.
Ebook: Apple Books | Amazon Kindle | B&N Nook | Google Play |  Kobo
Print: Amazon Paperback | Barnes & Noble | Book Depository | Books-A-Million | Indiebound
---
Excerpt
Tucker braced himself. "I want things to change. What we're doing, I mean."
"Oh." Ginny got busy, digging back in the refrigerator and giving him her back. "Okay, I guess. If that's what you want."
Oh hell. Tucker put a hand on her shoulder and turned her to face him. "Don't jump to conclusions," he warned. "I don't want to just fuck around with you, Ginny. Only we've never been in the same place at the same time when more was appropriate."
He'd never trusted himself enough to take the chance, but now? He wanted her enough to fight her personal demons.
She was thinking again, that intensely focused expression she got where the magical, mystical program she carried in her brain ran through options at the speed of light. "You want more than just the occasional fling?"
"Yes. Hell, yes."
"Oh." She tilted her head slightly. "Spell it out for me. What exactly does that mean?"
He caught her by the hands, his touch gentle and very innocent, considering they had just fucked each other silly not even five minutes ago. "I want to date you. I want to get to know you better and figure out if between us, we can find something that can last."
"Holy shit," she whispered.
Tucker stroked his thumbs over her fingers. "Holy shit, good? Or holy shit, I never in a million years imagined this would happen and how do I get this asshole out of my trailer?"
She rolled her eyes. "Please, I'm supposed to be the drama llama in this relationship."
"Go right ahead and drama away, but I still need an answer to the question."
Leave A Reply